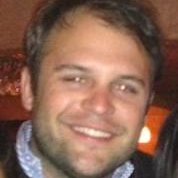 This is an interview with André DeRussy, Executive Director of Performance Sales at Pandora. He is scheduled to be a panelist at our upcoming Postback event, July 17-18.
To begin, tell us a little bit about yourself and what you do.
I manage Pandora's performance sales initiatives. My sales teams partner with direct-response and app developer advertisers of many sizes and categories in order to help them achieve their core marketing objectives. Most of our advertisers leverage Pandora's mobile display and audio products in order to acquire app downloads or new users/customers via the Pandora advertising platform.
I've been at Pandora since 9/2010 and, while I was originally hired to build our inside sales business, I transitioned in 2012 to focus more on direct mobile monetization.
In what ways have you seen mobile marketing evolve over the past year? Did anything surprise you?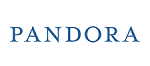 Mobile marketers have become much more sophisticated over the past year. They are leveraging first, second, and third party data sources for targeting purposes, and are looking to reach those target audiences in a scalable way. They're also able to retarget and anti-target their own customers on many publishers and networks utilizing lists of device IDs as well as create look alike models on their users in order to identify more like-minded customers. While I'm not entirely surprised by the progress, I do believe that these types of trends signal what will be a steep innovation curve in 2015.
Are there any marketing trends that you think have real staying power?
While I know that programmatic media buying seems like the most overused phrase of the year, it is unsurprisingly likely to be the lasting mobile marketing trend for the next 10 years. As has been the case on web for many years, performance advertisers gradually migrate to buying media programmatically on web and mobile. There are many complications from a technical and privacy standpoint, which keep this market fairly nascent for the timing being. But, ultimately, an opportunity to bid on targeting segments that resonate well with your service or business across many ad exchanges (scale) while providing the advertiser with the keys to optimize, adjust bids, and change targeting in real-time is going to be game-changing for advertisers.
What role do you see direct response advertising playing in the future?
Because performance advertisers depend heavily on their marketing budgets to have an immediate impact on their business' bottom-line, many don't have the luxury of paying high CPMs and need to be very thorough with their research regarding whom to spend marketing budget with and when. As such, they're able to turn their budgets up quickly (when the campaign is "working") and turn them down quickly (when it's not "working"). And as a result of the due diligence required in performance marketing in order to be successful, these advertisers are often first movers with regards to digital marketing technology. Because mobile programmatic is likely going to prove so effective with performance advertisers out of the gates, I think you'll see brand advertisers following suit quickly and at scale. They'll be able to pay higher rates in order to have better access to inventory but programmatic is likely to eliminate the large discrepancies between "non-guaranteed" and "guaranteed" rates as we see them today. As a result, I think we'll quickly see a blurring of the lines of direct response and branding within the next five years.
What are some common mistakes you see organizations make when developing mobile marketing strategies? How can these mistakes be avoided?
One of the largest mistakes I consistently see in the app developer advertising world is a lack of focus on attribution before a campaign goes live. Most sophisticated and even mid-tier app developers are working with third party app install tracking vendors like HasOffers in order to measure their campaigns over the duration of their flight dates across all ad products and targeting segments. But many still aren't defining their KPIs out of the gates and are losing money as a result.
I've also seen them rely solely on the wrong metrics (like CPI instead of LTV). Instead of solely focusing on a cost-per-install, most app developers are identifying quality inventory sources, which will provide them access to the users that will ultimately scale with them (not necessarily the users that are the cheapest to acquire).
What advice do you have for those struggling with mobile app monetization?
I could most effectively answer this question with an advertising lens (how to acquire quality users vs. how to build your app effectively in order to appeal to your users better) but I'd always start with building out a plan and keep it simple. Why is your app appealing? Why are people using it? What opportunities do they have to spend money? Once at a critical mass of users, I'd do as much A/B testing between your users as possible, test out new features, see how users respond, see where they spend and when they don't. Spend money on marketing in order to obtain that critical mass but scale it up slowly and steadily until you've begun to really understand your users and how they interact with your app. Then, once you understand your users, have a solid attribution model in place that drives the actions you're looking for, understand what marketing sources are working well for you, and then rinse and repeat at that level of scalability.
What types of acquisition campaigns have you found to be consistently successful?
There's never a silver bullet with user acquisition campaigns in my opinion. Marketers need to start broad across many inventory sources, test many ad products, optimize between frequency caps, and targeting segments, and then narrow down what's working/what isn't. On Pandora, we regularly see success with advertisers who leverage our audio ads in addition with our mobile 300×250 display banners. The audio call-to-action has been a great tool by which to tell the user what the advertiser's product is about and prompt them to click on the banner to download an app or fill out a lead form.
What do you see as the biggest opportunity for marketers right now?
The biggest opportunity for marketers in a mobile environment is to have a solid data strategy in place. Marketers should leverage their own data to enhance ad buys, and should also try to work with supply sources that offer data for targeting purposes. For instance, if a marketer knows their audience well, they can go out and buy more of that audience. At a deeper level, marketers can re-target users and anti-target users they have already acquired. Different messages can be shown to different user sets, and this will make campaigns more effective. Eventually, there will be better quality 3rd party data available, and this should be used as well – although it will carry an additional cost. Having a solid strategy, and the technical capabilities to house and execute on this data will be key to future success.
This year's Postback event will be held July 17th & 18th in Seattle, WA. Featuring keynote addresses from Twitter and Google, 10 panel sessions with discussion from 25+ industry experts, and training for HasOffers and MobileAppTracking products, Postback is a can't miss event for all serious marketers. The event also includes a rooftop happy hour, boat cruise along the Seattle waterfront, and a private concert, giving you plenty of opportunity to connect with other professionals in the industry. To register or learn more, visit the Postback website.
Author
Becky is the Senior Content Marketing Manager at TUNE. Before TUNE, she led a variety of marketing and communications projects at San Francisco startups. Becky received her bachelor's degree in English from Wake Forest University. After living nearly a decade in San Francisco and Seattle, she has returned to her home of Charleston, SC, where you can find her enjoying the sun and salt water with her family.