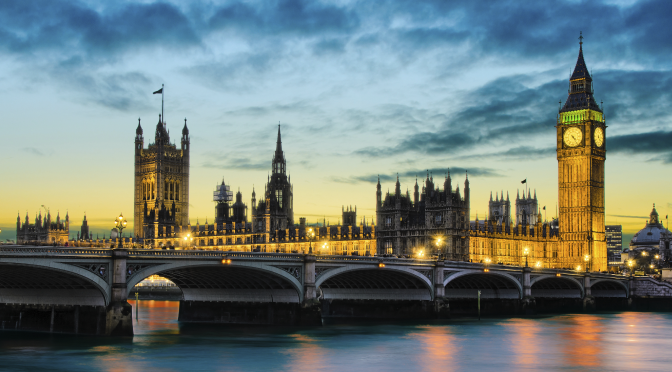 Everyone is tired of old-school digital marketing.
That was the main theme of this year's ad:tech London conference. Ad:Tech London is a popular annual two-day event where more than 5,000 brands, agencies, media owners, technology providers, and investors gather to learn, network, and receive actionable insight from key industry professionals.
Mobile's Time is Now…
As ad:tech 2015 kicked off, key presenters highlighted the growth of mobile as one of the biggest triggers for innovation in the realm of performance marketing.
Facebook U.K. and Ireland director Steve Hatch noted the importance of mobile. Facebook users in the U.K. spend 60 percent of their time on mobile devices, with 82 percent of this time spent on apps. Spending an average of two-and-a-half hours online, 26 million U.K. mobile users visit Facebook on a daily basis.
… But Performance Marketers are Struggling to Keep Up
As mobile becomes increasingly important to master, performance marketers are struggling to keep up with this constantly evolving discipline.
For example, while cost per install (CPI) campaigns have dominated mobile performance campaigns for the last few years, escalating prices have driven advertisers further down the funnel in search of engaged users.
To help address the challenge of an evolving mobile landscape, I gave a talk about running a successful mobile performance campaign.
In the presentation, I addressed common questions about mobile performance marketing including the following:
What are the most important events to measure in a mobile performance marketing campaign today?
How do new techniques like deferred deep linking work?
Here's more from my mobile performance marketing campaign presentation.
Is the Era of the Banner Ad Coming to a Close?
Even as performance marketers try to keep up with emerging trends, long-established practices are delivering diminishing results.
Brian Morrissey pointed out that banner ads are now 20 years old on Digiday, "It has become a symbol of all that's wrong with online advertising." In an era where content blocking on mobile devices is the norm, digital marketers are working hard to come up with effective ways to engage with consumers.
Native Ads Are One Solution to the Content Blocking Trend
Thanks to the rapid adoption of new mobile content blocking, the days of banner ads may be numbered anyway. But how can advertisers and performance marketers connect with consumers and continue to monetize the massive amount of content that is being consumed online? Native advertising is a new digital advertising concept focused on integrated, informative, and enjoyable brand messages published in the form of content, matching the aesthetic and function of the platform on which it's published.
Andrew Lebowski, head of sales at Epom Ad Server, explained how Epom's new server-side ad technology may be a solution to the ad blocking problem. It provides websites with a service package to manage native advertising campaigns. Lebowski said that the ability to bypass some of the most widespread desktop and mobile blockers gives publishers a temporary advantage as technology catches up.
The challenge is that some native ads are still getting blocked despite the fact that several ad blocking solutions already recognize certain types of native ads as acceptable. To ensure native ads are not blocked and are seen by the intended audience, publishers need to prioritize high-quality advertising and abstain from disruptive ad layouts.
Digital Out-of-Home Advertising (DOOH) is the Next Big Thing
Digital out-of-home (DOOH) was another trend that received a lot of attention. DOOH advertising is the logical progression from traditional out-of-home media (OOH) that includes advertising we all know and can often ignore, such as traditional roadside billboards and ads on the side of buses.
The most obvious innovation of DOOH is the dynamic transformation of traditional advertising spaces into electronic billboards and screens that can be located almost anywhere in the physical world.
The major opportunity is DOOH advertisings' inevitable connection to online ad networks, expanding the scope of online advertising and allowing brands to connect with consumers in this new format. Digital screens already account for 27 percent of OOH revenue, and that number is expected to rise quickly in the next decade. DOOH advertising is becoming such an influential trend that Exterion Media CEO Shaun Gregory predicts that Google will enter the DOOH space within three years.
The Main Takeaway: Action Over Introspection
Performance marketers must always keep looking ahead, and keep up with new advertising innovations if they want to avoid losing out to more technologically progressive competitors. New methods like native advertising address obstacles that plague current traditional techniques like banner ads. It's important to consider whether or not current platforms are still effective as more online users switch from desktop to mobile and become distracted by an increasing bombardment of commercial messages.
Like this article? Sign up for our blog digest emails. 
Author
Josh Todd, TUNE's VP of Product, is an innovative product management leader with 12 years of experience in the partner marketing industry. Prior to TUNE, Josh ran an early mobile-focused affiliate network, wrote a marketing blog, and generated thousands of leads for advertisers via targeted media buys.