Marketing an awesome mobile app?
Great!
The good news is that people are NOT downloading zero apps per week, as some have reported. The other good news is that there is a lot of recent, research-driven advice on how to think about approaching new user acquisition and lots of high-quality app installs.
One of the keys: start with user motivation. Here are a few details:
"Millions" of app installs, of course, is a pretty lofty goal. Very few apps are going to be the new Pokémon Go. But the reality is that there is still no marketplace on the planet that can take a business from zero to global in a few short weeks other than mobile apps via Google Play and the App Store.
For users, the biggest single drive of mobile app installs is a desire to get something done, to achieve a certain result.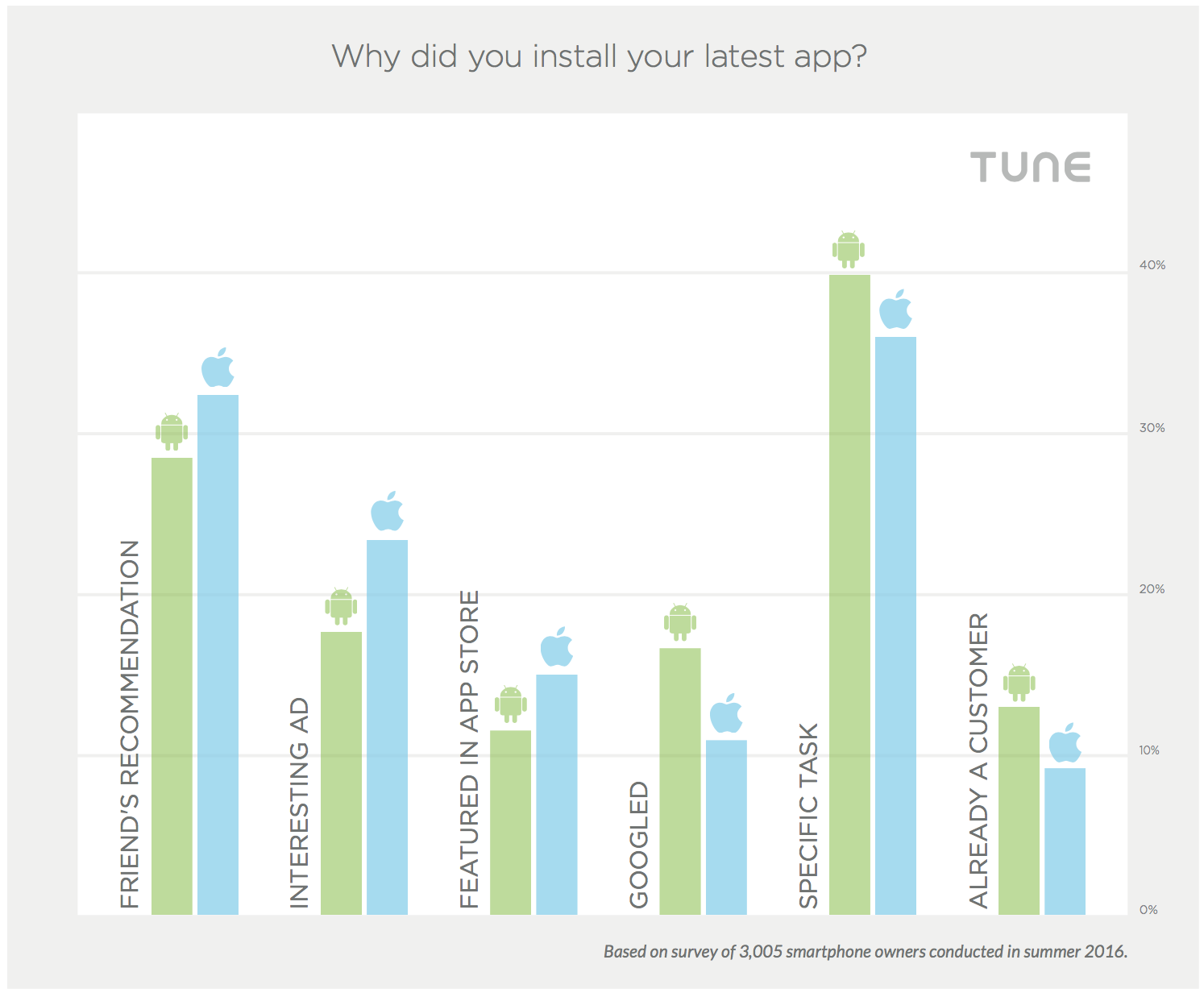 Getting in front of that desire — even if it's the wish to while away a few hours of commuting every week — is critical for app publishers.
Subscribe to see all our Mobile Minutes on YouTube.
Or, connect with us on Facebook if you prefer to see them there.
Author
As Mobile Economist at TUNE, I forecast and analyze trends affecting the mobile ecosystem. I've been a journalist, analyst, and corporate executive, and have chronicled the rise of the mobile economy. Before joining TUNE, I built the VB Insight research team at VentureBeat and managed teams creating software for partners like Intel and Disney. In addition, I've led technical teams, built social sites and mobile apps, and consulted on mobile, social, and IoT. In 2014, I was named to Folio's top 100 of the media industry's "most innovative entrepreneurs and market shaker-uppers." I live in British Columbia, Canada with my family, where I coach baseball and hockey, though not at the same time.