This post is an excerpt from our 100+ page eBook, The Complete Guide to Enterprise App Marketing. Download it for free here to get even more in-depth information covering all the app marketing best practices you need to know about. 
---
What do app store optimization (ASO), selfie, and YOLO have in common? Well, if you had mentioned any of those terms to a friend or co-worker five years ago, you'd probably get a confused look. Now unfortunately, unlike selfie, ASO was not distinguished as the 2013 word of the year by the Oxford Dictionary. However, with the rise of app marketing and the need for new strategies to get one's app discovered, ASO is quickly becoming a more popular term.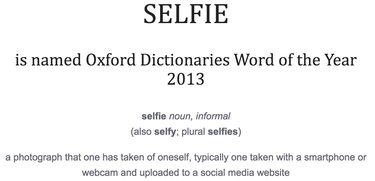 This increase in popularity has been accompanied by a flood of guides containing ASO tips, tricks, and strategies. This is great to see, it means that people care enough about app marketing to research and learn about new strategies.
However, as we learn more about the app store and app store optimization, it's quickly becoming apparent that there is no one-size fits all guide. Although there are many concepts and rules that will apply to everyone, there are a few key differences that need to be considered. An app marketer for an enterprise like Starbucks should be approaching their ASO strategy differently than a marketer for an indie game.
So how should you think about ASO if you're an enterprise app marketer? We'll tell you. This post will cover three important things you need to think differently about:
Title
Branded vs. non-branded search terms
Competitive intelligence
App Store Optimization Tip #1: The Title
One of the most common things you'll see in any guide about ASO is that your title is important. This is true – it's very important. But what exactly makes the title so important?
First and foremost, apps rank higher in search for terms used in their title. Our data shows that over 60% of the apps that ranked in the top five for a keyword included that term in their title.
Second, it's one of the first things people look for and notice when scrolling through search results.
In the case of the enterprise, it also provides a prime piece of real estate for companies to go beyond their brand name to give further explanation of their app. This is especially important if the app you're marketing is an extension of your brand rather than an already established product.
Example from Agoda
An example of this is Agoda, a company that was acquired by Priceline. Priceline has numerous other marketing channels and has done a great job of raising brand awareness through TV and internet ads. The majority of people searching for travel related apps in the app store would probably recognize Priceline, and need no further explanation of what they do. However, Agoda, a less recognizable brand, might get skipped over in a long list of search results if it didn't further explain its product. Their app title is 'Agoda.com – Smarter hotel booking.' This not only helps them rank higher for 'hotel' and 'booking,' but it quickly lets users know what they do and helps pique their interest.
Our enterprise customers often ask us if using keywords in their title will muddy their brand or hurt aesthetics in the app store. This is a valid point to bring up. A short and simple one word title might look better than a more lengthy one. However, in our opinion, the advantages far outweigh the disadvantages.
As it pertains to the enterprise specifically, the title is important for the following reasons:
For Enterprises, Title Keywords Almost Always Have Good Rankings
This goes back to our point about dominating the app store search: Don't leave anything up to chance.
Enterprises Can Target or Highlight a Specific Feature Set Within the App
Going back to the travel app scenario, we can look at KAYAK and Expedia for examples of utilizing a title. Although both apps provide features for booking travel related products, they focus on different things. Take a look at the screenshots below:
There are two minor differences in the title.
KAYAK decided to include cars in their title, indicating that they offer this service.
Each app decided to include a different keyword first, right after their branded title. Because most people read top down and left to right, this changes which words people notice first, and might be an indication of which services each respective app cares more about.
Best Practices – App Store Title

Use three to five targeted, important keywords in your title: Strategically and naturally include keywords you'd like to rank highly for or terms you'd like associate with your app in your title.
Don't repeat terms in your keyword field: Once a term is used in your title, you don't need to include it in your keyword field again. You receive no additional ranking benefit.
Include parent company for off-brand apps: If the app you're marketing is under a different brand name, you might want to consider including the parent company name. Something like: '[app name] By [parent company name].'
App Store Optimization Tip #2: Branded vs Non-Branded Keywords
You're a well-known enterprise; if someone wants to download your app they'll just search for your name, right?
Wrong.
This is a common misconception. This might have been true in the early days of the app store, but user behavior has moved far beyond just branded searches in the past few years. In 2013 Google released that they see over six million unique phrases searched monthly!
Apps provide a great way to expand your product onto a new platform. The app store is also an extremely efficient and effective means of acquiring new users. If you want to take full advantage of what your app and the app store has to offer, you need to move beyond branded search.
Let's take a look at some examples to help convince you:
| | | |
| --- | --- | --- |
| Keyword | Relative Search Volume | Branded? |
| Hotels | 40x | |
| Flights | 30x | |
| Expedia | 20x | Yes |
| Travelocity | 3x | Yes |
| Hotels Tonight | 1x | Yes |
You can see here that we have the relative search volumes of a number of keywords, branded and non-branded. These are terms one might search for when looking for an app to book travel related products or services. You might notice that Expedia, by far the most searched branded keyword, has half the volume of 'hotels', and two-thirds the volume of 'flights.'
Still not convinced the non-branded keywords should be a key part of your ASO strategy? Let's look at another example:
Keyword
Relative Search Volume
Branded?
Music
200x
Radio
90x
Spotify
90x
Yes
Free Music
80x
Pandora
60x
Yes
Beats
40x
Yes
Listen
20x
Stream Music
3x
In this example, the branded searches seem to hold their own. Well, one branded search in particular is keeping up. But it still has less than half the volume of 'music.'
Could your app succeed on branded search alone? Maybe. If you have a strong non-mobile marketing presence and have established yourself as a leader in the space, you will probably have enough loyal users who will convert to mobile. But you won't thrive, and you won't be growing your business by taking full advantage of this rapidly rising medium (remember those graphs you saw above – mobile is taking over the world!). As mobile keeps growing, the app store and non-branded search is only going to become more important.
Best Practices – Branded vs. Non-Branded Keywords
Don't skimp on keyword research: When you're brainstorming your list of keywords to target, you can never think of too many. Hopefully you're convinced that you should move beyond just targeting branded search terms, so make sure you're diving deep into research of terms you think your users will search.
Target a competitor's brand at your own risk: You can try to target a competitor's brand name, but be warned, it might get your app rejected by Apple or Google. It's a risky endeavor and might not be worth the risk.
App Store Optimization Tip #3: Competitive Intelligence
Competitive intelligence is another important part of enterprise ASO. There's a lot of useful information you can get from performing in-depth competitive research. App marketers are becoming more and more creative with how they approach marketing. This ranges from narrowing the focus of their app to include only certain features of their product suite, to targeting specific keywords for seasonal search patterns. Competitive intelligence is one of the lesser-utilized app marketing tactics. As it pertains to apps, competitive intelligence breaks down into two main focuses:
User messaging related to apps
What keywords competitors are using
Common User Language
The app store affords you the unique opportunity to see exactly how users are talking about your app and the apps of your competitors'. By scanning over reviews, you have the ability to pull out common user language and messaging. You can also see if the themes are framed in a positive or negative light by the rating associated with the reviews.
For example, here we can see that one of positive aspect of the eBay app is the ease of use. Our reviews tool shows that, over the time period selected, 27 users have posted five-star reviews with language specifying how easy it is to use.

What all can you gain from a competitor's reviews? As we just mentioned, you can see what aspects of their app people love. Whether that be a specific feature or a general UX theme, it's important to know what elements people enjoy so you make informed decisions about your own app. Equally as important is knowing what features or experiences people don't like. You can get insights into this by scanning one-star reviews rather than five-star reviews.
The actual wording people use when talking about an app is another important element reviews shed light on. Looking at the five-star reviews of eBay again, we can see that 13 users wrote reviews with the language 'buying,' 'shopping,' or 'selling.' Note that they didn't use 'buy,' 'sell,' or 'shop.' With such limited space for keywords, this is an important distinction to make. Whether eBay is your app or the app of a competitor, you can use this information to your advantage to make sure you are targeting the most effective keywords.
Are you targeting your competitor's brand name or keywords? Some developers have tried this, but be warned, it's risky. Some apps have been denied by Apple for blatantly targeting another company's brand name.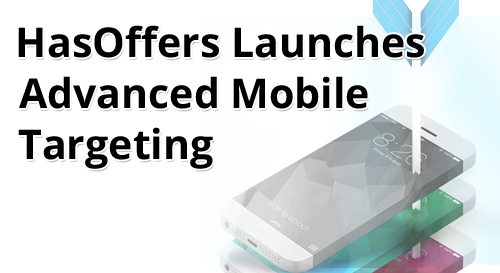 What Keywords Competitors are Targeting
Another obvious part of competitive intelligence is finding out what keywords your competitors are targeting. Knowing what keywords a competitor cares about gives you a glimpse into their mobile strategy.
You might have noticed that Expedia's app only includes 'flights' and 'hotels' in their title. This is only a small portion of the offerings they provide on their website; they leave out things like cruises, vacation packages, and most notably, car rentals (a feature KAYAK does include in their title). Upon closer inspection of their app and all the keywords they rank for, we found nothing pertaining to car rental or cruise booking.
We're not in the travel booking space, so we can't say whether or not this is a good decision, but it's interesting to note, and can help inform marketing and product decisions going forward. Does this mean there is an opportunity in the car rental and cruise-booking space? Or is there a strategic reason Expedia is avoiding these areas? Do they have other apps targeting these verticals? If so, is splitting up your own offering across apps a good strategy to go with? These are a few of the big questions you could begin to ask yourself – and they came from just knowing which keywords Expedia is targeting.
ASO encompasses much more than just picking a few keywords. As you can see here, the knowledge and insights you can gain from doing in-depth and thorough app store optimization can lead to bigger strategic decisions.
By the end of 2015, I can guarantee that ASO will not get any easier, it will only get more complicated. It's important to not only know what factors into ASO, but also understand what you can do to take advantage of the app store for your app specifically. We're always interested to hear what ASO strategies or techniques you're using — so feel free to let us know in the comments!

This post is an excerpt from our 100+ page eBook, The Complete Guide to Enterprise App Marketing. Download it for free here to get even more in-depth information covering all the app marketing best practices you need to know about. You can also visit us at www.tune.com.
Author
Becky is the Senior Content Marketing Manager at TUNE. Before TUNE, she led a variety of marketing and communications projects at San Francisco startups. Becky received her bachelor's degree in English from Wake Forest University. After living nearly a decade in San Francisco and Seattle, she has returned to her home of Charleston, SC, where you can find her enjoying the sun and salt water with her family.