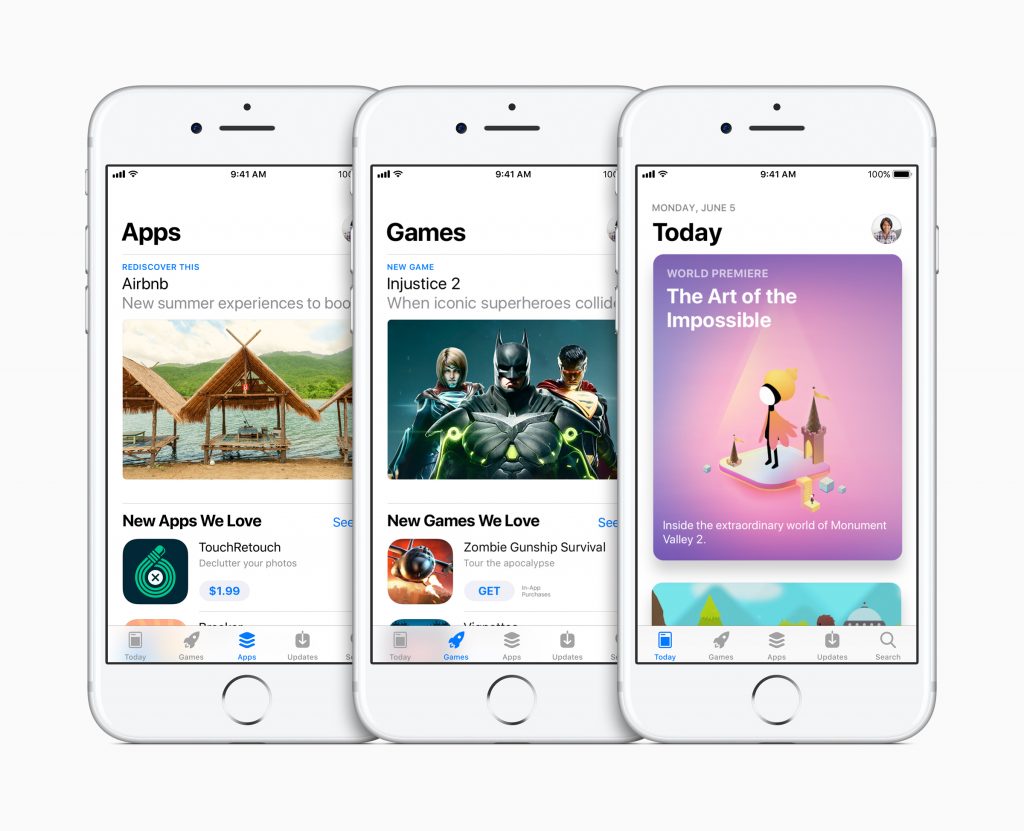 iOS 11 is here. Have you updated yet?
I have, and I noticed that Sticky AI is the app that Apple is featuring for me right now. Sticky AI takes your plain old boring selfie — so 2016! — and transforms it into a sticker. Goodbye lame background, hello emojis and text. You can do still or animated stickers, just using your finger and your face.
See what I did there? I told a story.
Story is central to Apple's ideal of what you should incorporate in your app listings in the iOS 11 App Store. That's exactly what Apple told us when they unveiled the massive overhaul back in June.
So here's a clue: it might be a good idea to follow Apple's lead, and tell a story with your app listing.
You can use how-to video guides, more than one video, and, of course, your app description. Your app name itself — and the new subtitle — are great ways to set the stage. A plot twist or two never hurt reader engagement, and if you're on a top chart somewhere, a nice Apple-applied top charts badge will also adorn your app.
Giving Apple what it wants has always been a recipe for success on the App Store.
Author
As Mobile Economist at TUNE, I forecast and analyze trends affecting the mobile ecosystem. I've been a journalist, analyst, and corporate executive, and have chronicled the rise of the mobile economy. Before joining TUNE, I built the VB Insight research team at VentureBeat and managed teams creating software for partners like Intel and Disney. In addition, I've led technical teams, built social sites and mobile apps, and consulted on mobile, social, and IoT. In 2014, I was named to Folio's top 100 of the media industry's "most innovative entrepreneurs and market shaker-uppers." I live in British Columbia, Canada with my family, where I coach baseball and hockey, though not at the same time.