In early July 2016, Pokemon Go burst onto the scene, blazing a trail of augmented reality and Pikachu-crazed fans across the globe. Within three days, game-maker Nintendo's shares skyrocketed by 53 percent. Within a few weeks, Pokemon was making $1.6 million per day. Game players were running around town searching for elusive Pokemon characters to appear in their pathway, while those who hadn't caught wind of the app were left perplexed by the droves of people suddenly showing up at local business, parks, and landmarks, with their mobile phones outstretched.
"Half of my high school classmates are getting married and having kids, and the other half are out chasing Pokemon. What a time to be alive," one of my friends posted on Facebook.
For app marketers, Pokemon Go contains a special intrigue. What made the app an overnight sensation? And more importantly, what can you, as a mobile marketer, learn from Pokemon Go to make your app just as addicting? Take a deep-dive into the world of location-oriented mobile marketing in the webinar, "Navigating Location-Based Mobile Marketing," or check out what top trends and technologies you can get in front of in "The Future of Mobile." But if you want it straight from the mouths of TUNE's most Pokemon-obsessed mobile marketers, check out their takeaways below.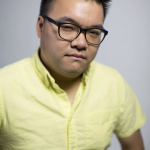 Andy Chen, Support Engineer
Pokemon Go is a fresh new take on how we use our phones. Augmented reality hasn't made its way to the everyday consumer, and using a universe/IP as huge as Pokemon definitely has helped catapult it.
Nintendo has some of the most iconic video game/cultural characters of all time. Now is a good time to market on nostalgia and use our childhood's/ingrained love for them to make something refreshing on mobile.
Our advice: Leverage augmented reality and classic characters, games, stories, and shows to make your app a treasure-trove of old-school nostalgia and new technology.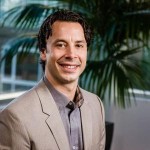 Jonahkai Hancock, Director of Marketing
Nostalgia was what drew me into the game at the outset. To see Pokemon that I followed as a child really connected with me as a new user. Having used the app for quite some time now (I am level 16), what is lacking is the ability to connect me to the wide range of Pokemon out there. There is no incentive to continue to look when I have only seen some of the rare Pokemons a couple times. It is typically Pidgey, Weedles, Zumbat, and other more common Pokemon. And finally, in the "shop," the only items I can buy (lures and incense) really only help me attract the above aforementioned Pokemon, which again are not that cool.
Our advice: Mobile games walk a fine line between being understandable enough to endear users and challenging enough to keep them. Avoid abandonment by making the levels, tokens, and goals users desire front and center — and make achievement hard, but not impossible.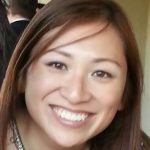 Charmaine Kwong, Product Manager
What makes the app so successful: I don't think it's about Pokemon, but more about the first easy-to-understand use of augmented reality. I see so many pictures of a Pikachu in someone's living room, or on someone's head, etc., on my Facebook feed. The social aspect of this game is also insanely high, not just on social media, but also just bringing different people together and getting strangers to talk to each other. Super cool. The barrier of entry of this game is fairly low. It doesn't really require you to be good at planning or strategies and you can still really enjoy the game. It's not so much about competition (although there are gyms) but more about being part of a community and helping each other. So positive! The game is not so hard that some people not in the know won't know how to play it, but not so easy that it'll be boring in two days. I am new to the city and this is actually a super cool app to explore the city with. I walk back and forth between the two TUNE offices, and never knew there are so many interesting landmarks along the way. Adding all those steps in while exploring the city is a pretty nice side effect as well.
What elements marketers can incorporate to make their own apps more successful: Augmented reality is hot, I think more and more people are going to look for apps that has augmented reality. Keep best case scenario in mind in addition to worst case. In the case of Pokemon, they had so much traffic that their servers can't handle it. What do you do if your app exceeds all expectations and get tons of users in a short period of time?
Our advice: Capitalize on people's penchant for social, make app adoption easy, and prepare for the best (and worst) case scenarios. Consider what other new technologies you could bring to the market first to capture widespread adoption before anyone else. (Not sure where to start? You can learn about up-and-coming trends in our webinar, "The Future of Mobile.")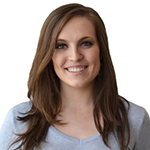 Judy Finn, Senior Online Marketing Manager
To preface this, I was only hooked on the game for about a week before the slow server performance made me too frustrated and I gave up on the game. An app definitely needs the infrastructure and user experience in place to support crazy viral popularity. Frustrations were things like: the game freezing in overcrowded areas, Pokemon not being added to your Pokedex even though the app said you caught one, and general "server is too slow right now please try again later" messages.
Reasons why the game hooked me initially: The incentive to be active! I loved having something to do while I was walking my dogs. The community appeal – it was awesome to walk through the Olympic Sculpture Park and know that there were at least 20 other people doing the same thing as me. It felt like I was part of a special exclusive club. The business opportunity that arose from the concept of the "Pokemon lures." Anyone can pay to have a lure dropped for 30 mins over a specific geolocation which provides an easy way for businesses to drive actual foot traffic to the locations of their choice. I went to Cherry Street Coffee because a lure was there and ended up eating a full breakfast while I was playing the game. While this wasn't a factor for me, a lot of my male friends said nostalgia was a driving force behind their obsession with the game. For diehard fans of the Pokemon card game, it's like reliving their childhood.
Our advice: Consider how to leverage businesses and brands. It's a win-win-win: businesses promote your app; your app benefits their bottom line; consumers have an enjoyable experience. Now that's a triple-threat that's hard to compete with.
A Final Word
While Nintendo admittedly has more technology and infrastructure than many app publishers can compete with, there are elements of Pokemon Go that mobile marketers can learn from at any size or background. Consider elements that hook people universally: community, activity, familiarity, entertainment, and competition. Then always be thinking of ways to take experiences to the next level with new technologies. If you can get ahead of the curve, you might just become the next big app to deliver a novel experience, launch an industry trend, and set the bar for what an app can be.
Sign up for our blog digest emails!
Author
Becky is the Senior Content Marketing Manager at TUNE. Before TUNE, she led a variety of marketing and communications projects at San Francisco startups. Becky received her bachelor's degree in English from Wake Forest University. After living nearly a decade in San Francisco and Seattle, she has returned to her home of Charleston, SC, where you can find her enjoying the sun and salt water with her family.