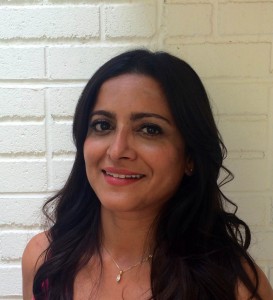 I'm elated to be writing my first post as Chief Privacy Officer at TUNE.
For the last several years, I've watched privacy evolve from a compliance obligation to a key consideration for Internet and mobile companies when it comes to designing products and services. I saw this first-hand while working with fellow attorneys and product teams at Microsoft, advising on both antitrust and privacy requirements. These experiences were reinforced at TRUSTe, where I delved deeper into global privacy requirements for companies using data in advertising – from the DAA's self regulatory framework to the controversial EU Cookie Directive.
It's rare to find a company that is truly an unbiased player in the ecosystem, and is already providing privacy leadership to the industry. But TUNE is exactly that company – which is why I was thrilled when presented with the chance to become the company's first Chief Privacy Officer.
TUNE has a solid foundation of data and privacy practices that benefit clients, partners and consumers.  Besides disclaiming ownership of any data, TUNE provides companies flexibility in implementing TUNE solutions – like allowing clients to set custom data-retention policies in the MAT platform. And even though TUNE does not deal directly with consumers, it has one of the industry's first effective opt-out pages – in part because it is integrated with so many brands, publishers, and advertising companies.
I'm also excited to be at TUNE at a time when Internet and mobile advertising are at an important crossroads.
On one hand, revenues are through the roof. In June 2014, the IAB announced that internet advertising revenues had hit a record $11.6B in the first quarter of the year.  The growth was spurred in part by "digital's unique ability to identify the most relevant audience segments and deliver powerful results." The future is even brighter for mobile or mcommerce, which is forecast to grow 300% and be a $700B market by 2017. Clearly, the use of data has made advertising more efficient than ever.
But on the other hand, data driven advertising is creeping out and disengaging its most important audience – consumers. As the Pew Center reported last September, advertisers are the group most Americans now try to "hide" from (second only to hackers). In fact, 86% of users now take some sort of step to avoid being "tracked" by advertisers – including clearing cookies from browsers, using virtual networks to conceal their IP addresses, or using special tools to encrypt data. We're also seeing a gradual increase in rates at which consumers are opting out of targeted advertising.
TRUSTe's February 2014 research shows similar results, with 81% of consumers concerned about "personal information" being collected from their web browsing history by advertisers.
However, the TRUSTe research shows something else – when asked if sharing interests with advertisers meant getting ads targeted to their interests, 39% of respondents said they would. In a separate study conducted from December 2013 to February 2014, 90% of the respondents chose to provide their interests rather than opt-out of targeted advertising altogether.
What do these numbers tell us? Clearly, when consumers are informed and given a choice about how they are being targeted, a large group of them prefer not to opt-out of targeted advertising. These numbers are also consistent with a basic concept of economics – a market functions efficiently when all participants have "perfect information."  And it suggests that the more consumers understand how data about them is being collected, used and shared for advertising purposes, the less likely they will opt-out of targeted advertising altogether.
To date, much of online advertising compliance has focused on providing consumers a blanket opt-out for targeted advertising. However, as advertisers and marketers, we should be doing everything we can to educate end users, give them real choices and keep them opted-in – otherwise the digital advertising market will never reach its full potential.
Consumer education and transparency are key; consumers need to understand the online advertising ecosystem, how it works, and how it can actually benefit you – the end user – by linking you to the products and services you are most interested in.
Providing transparency to both the demand and supply side of the advertising ecosystem has been a cornerstone of TUNE's business model – and one of the many reasons I'm so proud to join this company.  I am looking forward to continuing the tradition, by working with partners and clients to make our industry more transparent to it's most important participants – consumers.

---
Privacy & Policy Newsletter
Are you interested in learning more about cutting edge topics at the intersection of privacy and technology? Sign up to receive TUNE's bi-monthly privacy and policy newsletter today!
---
Author
Becky is the Senior Content Marketing Manager at TUNE. Before TUNE, she led a variety of marketing and communications projects at San Francisco startups. Becky received her bachelor's degree in English from Wake Forest University. After living nearly a decade in San Francisco and Seattle, she has returned to her home of Charleston, SC, where you can find her enjoying the sun and salt water with her family.