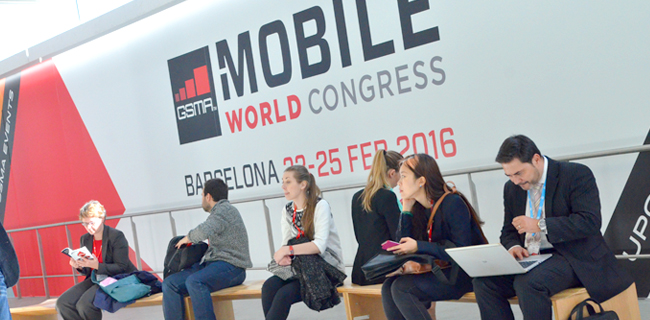 The Premier Mobile Marketing Event

If you're a mobile marketer, chances are you've already booked your tickets to Barcelona for Mobile World Congress on February 22 – 25, 2016. Those of us at TUNE are so excited we've already started packing, but this time we're packing more than our appetite for tapas — we've also got a full-fledged taproom in tow.
Mobile World Congress is known as the year's premier event for everyone in mobile. And that's always exciting for how quickly our definition of mobile can evolve. With more than 94,000 attendees from 2,200 companies and 200 countries, Mobile World Congress is jam-packed with renowned speakers, cutting-edge exhibits, new hardware, product trainings and networking events.
Connect with TUNE at Mobile World Congress

In support of our recent integration with Adobe, TUNE's CEO Peter Hamilton will be speaking with Adobe's Arun Bhattacharya around the successes of our integration, and the resulting value prop for marketers across the mobile app marketing lifecycle. Please join us on the Adobe stage, Hall 8.0 Theater B, on February 22 at 3:45 p.m. Barcelona time.
For TUNE, Mobile World Congress has been quite the benchmark. Our first year visiting Barcelona, while a bit overwhelming for a small team, set the tone for the mobile world on a global level that we'd only recently started supporting. I still miss the original Fira! This will be our fifth year attending, but this time representing a team of 360 people across eight cities globally. It's our third year exhibiting as the leading mobile measurement and analytics company in our industry. The clients, partners, and friends we have met along the way make Mobile World Congress a must-attend event every year.
TUNE is setting up home base in Hall 8.1 at stand F50. I invite you to stop by our booth, which brings the look, culture and energy of our west coast offices straight to Barcelona — and comes complete with our favorite local taps to breakup a day of productive meetings.
Throughout the conference, you'll also find us hosting a networking happy hour with App Developers Alliance and a VIP dinner with our partners Fetch and Criteo.
If you'd like to schedule some one-on-one time in advance, feel free to email me at [email protected]. We will make sure you meet the team and understand what TUNE is all about. I'll be sure to set aside a beer with your name on it!
Like this article? Sign up for our blog digest emails. 
Image credit: Mobile World Congress.
Author
Becky is the Senior Content Marketing Manager at TUNE. Before TUNE, she led a variety of marketing and communications projects at San Francisco startups. Becky received her bachelor's degree in English from Wake Forest University. After living nearly a decade in San Francisco and Seattle, she has returned to her home of Charleston, SC, where you can find her enjoying the sun and salt water with her family.