An important part of the experience when attending Postback is meeting and connecting with the insiders of the mobile community. We know that marketers hate attending conferences where there are too many vendors trying to sell and it's a rare occasion to run into another marketer.
We hate that also.
For Postback, we don't have a fancy ticketing algorithm to find the perfect attendee balance, but we do have people to keep tabs on who is registering. This year, the registration is capped at 1,000 attendees and we are making sure the most relevant people are included. Partners are a great source of knowledge, especially when they are building the technology marketers wish they could build themselves. However, Postback is a marketer event. We focus on getting top marketers, CMOs, and agency leaders to join us in Seattle.
We know a big part of attending conferences is about meeting new people and developing new business opportunities. We encourage people to do that at Postback also. When else do you get 1,000 of the most relevant people in the industry all together at the same time?
But those conversations don't happen at pop-up booths. In fact, we don't have any sponsors for Postback. NONE ?. No one likes being the person standing behind a booth. I've done it. It's not fun.
Instead, We Give Partners A Better Way to Get Involved.
With the help of our generous partners last year, during Postback we raised $85,000 for charitable organizations that specifically work to increase the involvement of women in technology. 100% of the donations directly benefited Ada Developers Academy, Tech Trek WA, and UW CSE's DawgBytes.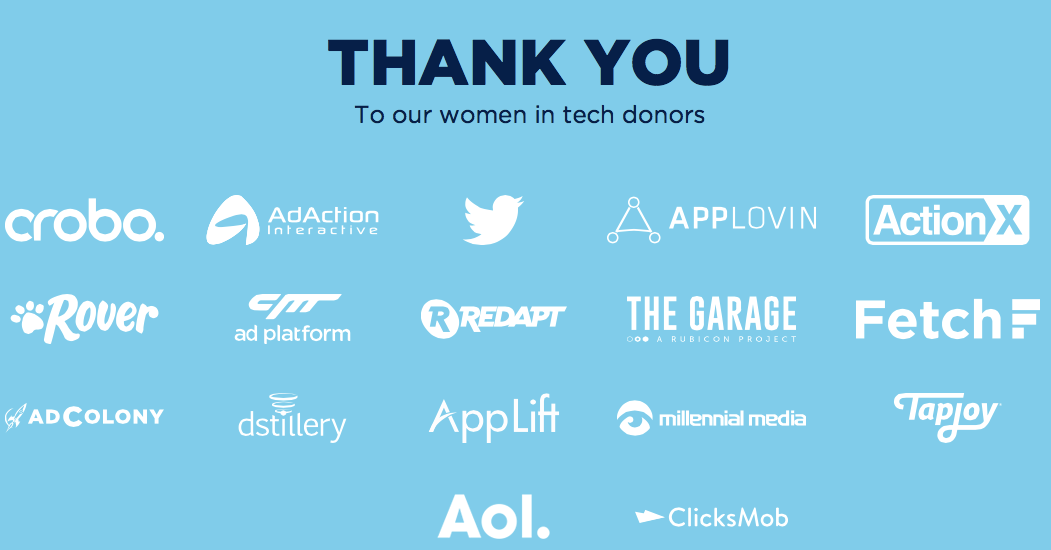 As a donation partner, you receive a few perks while at Postback as a thank you for supporting one of our ongoing TUNE Cares initiatives.
A few highlights for our TUNE Cares program this year have included:
If you're interested in participating in this program during Postback this year, please contact [email protected] to receive more information. We cap the number of partners that are able to participate, so act fast if you're looking to join in.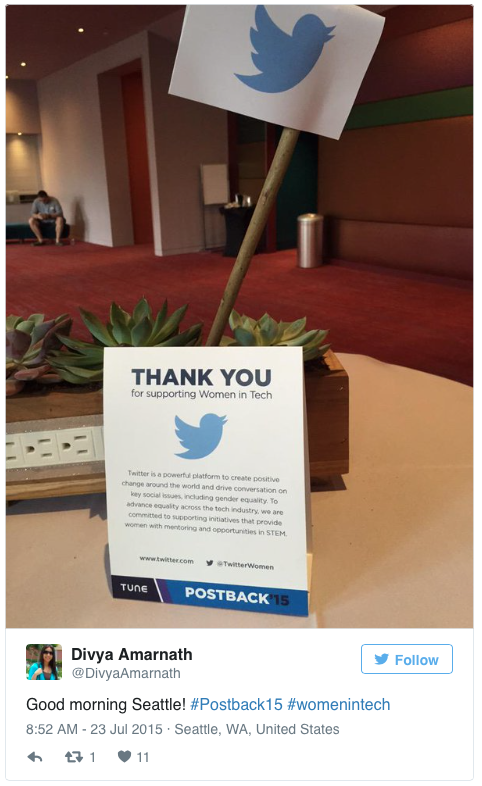 Like this article? Sign up for our blog digest emails. 
Author
Becky is the Senior Content Marketing Manager at TUNE. Before TUNE, she led a variety of marketing and communications projects at San Francisco startups. Becky received her bachelor's degree in English from Wake Forest University. After living nearly a decade in San Francisco and Seattle, she has returned to her home of Charleston, SC, where you can find her enjoying the sun and salt water with her family.