"The tipping point is that magic moment when an idea, trend, or social behavior crosses a threshold, tips, and spreads like wildfire." ― Malcolm Gladwell
I'm excited to announce best-selling author Malcolm Gladwell will deliver the keynote session at our third annual Postback event, taking place July 23-24, in Seattle, Washington.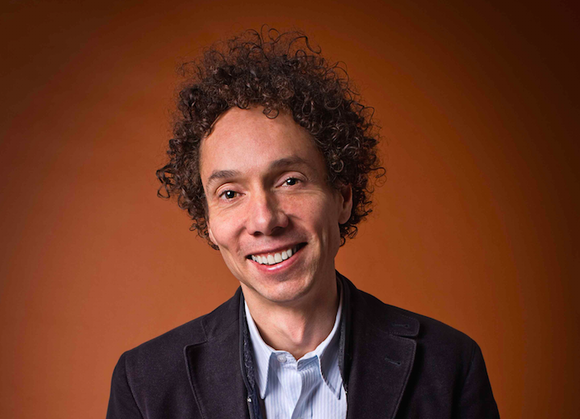 Named one of the 100 most influential people by TIME magazine, Malcolm Gladwell is the author of five New York Times best sellers. He has explored how ideas spread in The Tipping Point, decision making in Blink, and the roots of success in Outliers. With his latest book, David and Goliath, he examines our understanding of the advantages of disadvantages, arguing that we have underestimated the value of adversity and over-estimated the value of privilege. He has also been a staff writer for The New Yorker since 1996.

We are thrilled to bring Gladwell's provocative ideas to Postback attendees, and complement an all-star lineup of speakers. If you're a Gladwell devotee, Postback fanatic, or an ambitious marketer always on the hunt for inspiration, we hope you'll join us in welcoming our keynote with a social shout out:
Bestselling author Malcolm @Gladwell will headline the mainstage as #Postback15 keynote: http://bit.ly/1DfpN8A (Click to Tweet)
.@TUNE welcomes Malcolm @Gladwell and 28 other speakers to the mainstage for #Postback15: http://bit.ly/1DfpN8A (Click to Tweet)
Just announced: @Gladwell to keynote #Postback15 – the mobile event of the summer http://bit.ly/1DfpN8A (Click to Tweet)
"I am a huge fan of the way Gladwell turns the things that we believe to be common sense or fundamental on their head, bringing a fresh reality to why things happen and why people react or behave the way they do. This gives us a glimmer of what will come next. In a time when user behavior and marketing have dramatically shifted toward mobile, I can't think of a more exciting person to shed light on the trends we're experiencing and what to expect."
– Peter Hamilton, CEO of TUNE  
Postback, the mobile event of the summer, is designed to educate, connect and inspire the fast-growing mobile community. Over 500 attendees are expected during the two day event – attendees ranging from marketers to CMOs to agencies to partner networks. In addition to the conference series, attendees should be excited for a private cruise around Seattle, an epic party with a surprise musical artist, and guaranteed conversations with the leaders in mobile marketing.
Get your tickets to #Postback15 today
Follow and join the conversation around #Postback15 on Twitter
Like this article? Sign up for our blog digest emails. 

Author
Becky is the Senior Content Marketing Manager at TUNE. Before TUNE, she led a variety of marketing and communications projects at San Francisco startups. Becky received her bachelor's degree in English from Wake Forest University. After living nearly a decade in San Francisco and Seattle, she has returned to her home of Charleston, SC, where you can find her enjoying the sun and salt water with her family.