TUNE Connect
Powering the partner ecosystem
TUNE Connect bridges the gaps between marketers, partner programs, and solutions, enabling unparalleled connectivity and visibility that allows the entire partner ecosystem to work better together. Whether you're looking to boost business and enhance relationships by becoming an integrated partner, or you're a marketer looking to work with one, TUNE Connect makes it possible.
How can TUNE connect with you?
I'm an ad network or publisher
I'm a technology provider
I'm a marketer looking for a partner
Join the TUNE Integrated Partner Program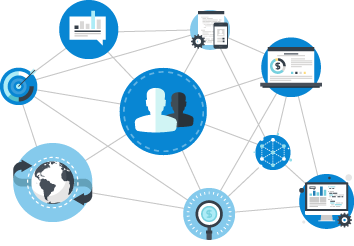 Drive growth and enhance your relationships with marketers
Exclusively for ad networks, affiliate/performance networks, DSPs, and publishers. Gain exclusive access to tools, resources, and insights at the forefront of innovation. Easily do business with marketers and enable them to deliver more effective campaigns. Leverage co-management capabilities and unprecedented visibility in the TUNE Partner Center. Access a global market of potential clients in the TUNE Marketplace.
Become a TUNE Integrated Technology Partner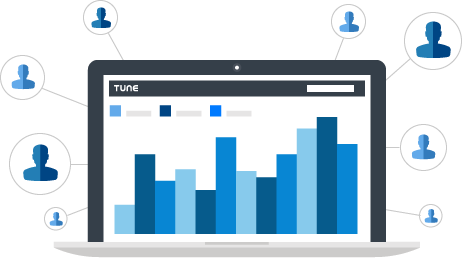 Gain global brand visibility and increase client opportunities
Exclusively for technology providers. Integrated tech partners comprise world-class technology providers that are integrated with the TUNE Marketing Console and HasOffers. Working with TUNE, these trusted partners enable marketers to leverage best-in-class technology to achieve their goals. Integrated tech partners gain access to a global market of potential clients in the TUNE Marketplace.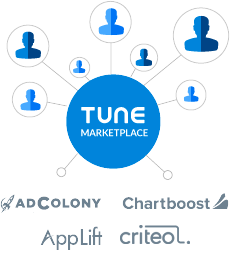 Connecting marketers to TUNE Integrated Advertising and Technology Partners for a more complete ecosystem
The TUNE Marketplace connects marketers with our integrated partners to create a unified ecosystem. Compare networks and start spending immediately, or leverage tested best-in-class technology to achieve your goals.