True Grit. The best words I've seen on the homepage of a VC ever (iconventures.com). Certainly there is some amount of luck and timing in the game, but companies that make it to one billion and beyond have these things in common: Passion. Perseverance. Grit. They've excelled in crisis and delivered to their customers in back bending ways, all while growing wildly in the number of people and individual voices on their teams. When I met Lucas and Lee over six years ago they defined grit for me, along with Cameron Stewart our HasOffers GM, Crystal DiCarlo, and others that were there in the beginning. Holding onto it is another story and definitely something that defines the distance a company will go.
Today I'd like to announce that we've hit another growth milestone, raising $27M in funding, led by a firm that sees grit in our team, and places a high value on it.  As you may have read, Icon Ventures led the round with Accel continuing to participate and PEM joining as well. We'll be taking on a board member from Icon, named Jeb Miller who is no stranger to the mobile ecosystem and ran an exceptional and diligent process with us. They saw that we've got the best engineering and product teams in the business, that we've gathered people that are driven by the success of marketers, and that we'll stop at nothing to keep evolving and innovating. At the end of conversations with dozens of VCs we had several suitors, but Jeb and Icon Ventures rose to the top as a firm that we believe will go with us to the ends of the earth. They get what TUNE is about and where we're heading, and they're not terrified by our audacious goals.
"But why are you raising money if you're at a $60 million run rate, breaking even, and growing like mad?"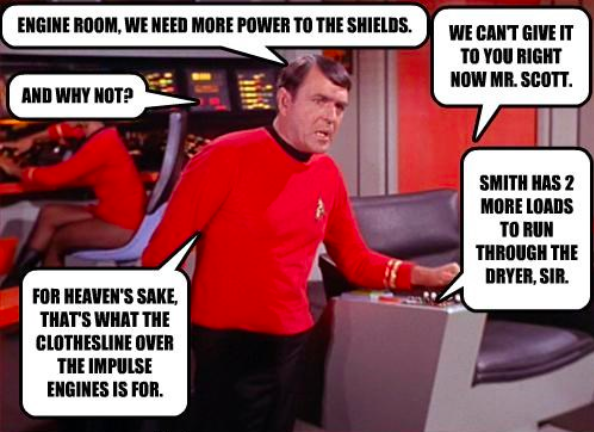 Sometimes that's how it feels, ha. At 250 people we're operating a pretty significant ship. It's not a cruise liner, but it's the kind of boat you'd need a different license for. We know we need to maintain agility and the ability to move quickly to serve marketers, and we also know that it is going to get more difficult as we increase the size of our team. We need partners, experience, and teams to help. With these new funds you'll see us focus on growing our engineering teams, going to market with game changing products, and investing in the service we provide to marketers around the world. The timing is right to bring more strength to the table, enlist valuable partners, keep the best ownership position, and gear up for long term growth.
Over the last nine months we've been heads down on product and development along with some acquisitions, but as we entered the fourth quarter we spent some time as a board and executive team planning for the future. We decided that we wanted to look for additional financial partners, but we were not really in a rush. The only issue being that we were going to be extremely busy in Q1 of 2015 getting some important things to market and it would be nice not to have the distraction of fundraising. So I dipped a toe into the investor community to gauge some initial response. That was two weeks before Thanksgiving in the U.S., and as you've probably guessed by counting the weeks, things started moving very quickly. What started as a few informal coffees, launched into a full fundraising process with dozens of firms.
Luckily, I had an incredible team to help me get this done before the new year. Our VP of Finance, Crystal DiCarlo and her team, as well as our General Counsel, Danan Margason and our legal team pulled together materials in lightning speed. There was no way we could have moved so quickly without them. My assistant Jenny kept my brain and the schedule straight, and I'm so pleased we were able to find the absolute best partner in such a short period of time.
A growth round is different. Investors are looking for more than a deck and a dream. They're looking for stability and the hockey stick. They want to see maturity in an organization that will take it to the next level along with the massive market opportunity, and though I believe we have it in spades, it takes some real work to show the hard evidence. I always joke that I got my MBA from raising our Series A with Accel (with Rich Wong as one of my toughest professors). Raising for growth was like going back and doing it again in half the time with almost completely new material. This process sharpened me as a CEO as well as our finance and legal teams in ways I'm not sure we could have done otherwise. We're learning how to pull off real deals together, and the confidence and experience that comes from that is priceless.
We've got plans…
You will see us come to market with beautiful, unified, and connected solutions for marketers. I'm seriously jittering with excitement as I type this. We've been listening, building, acquiring, and listening some more to marketers, and we're poised to actually deliver on what the whole ecosystem has been asking us for. You'll see the worlds of paid, organic, and internal campaigns converge into one, and you'll see bridges built to better connect marketers with platforms, networks, and publishers.
Growth
I can honestly say more than ever, we're ready for growth. Literally, we're building into a new office in Seattle to keep a roof over everyone's heads. Don't we look good in hard hats? Missed our other calling… No really, I believe our team has readied itself the last few months to make the next big leaps. We've worked hard to improve transparency between departments, keep a lean model for development, push decisions into more hands, and address issues head on. We've taken leadership in privacy and security, developed technologies for agencies and partners to connect, excelled in customer education and support, and launched into international markets with amazing people in Berlin, London, Tel Aviv, and Seoul. We've kept our dedication to a no drama and no excuses environment, and we've defined ourselves as builders, teachers, and connectors. We know who we are and we're ready to grow up more.
Thank you
I owe a massive thank you to the entire TUNE team who has believed in Lucas and Lee our twin co-founders, believed in doing anything humanly possible for our customers, and believed in me as a CEO, giving me the opportunity to do major deals like this and have so many incredible experiences in my career.
I can guarantee we'll experience all kinds of roadblocks and detours in this next phase of TUNE, but I believe more than ever that we can handle anything if we keep listening and delivering to marketers. I know we have the grit to make it happen, and I'm so grateful that we've got partners who have it too.
Onward!
Author
A digital marketer by background, Peter is the former CEO of TUNE, the enterprise platform for partner marketing. In 2018, he sold TUNE's mobile measurement product to Branch, unifying measurement and user experience. He led TUNE's efforts to bring better management technology and automation to marketing partnerships, across affiliates, influencers, networks, and business development relationships. Follow @peterhamilton