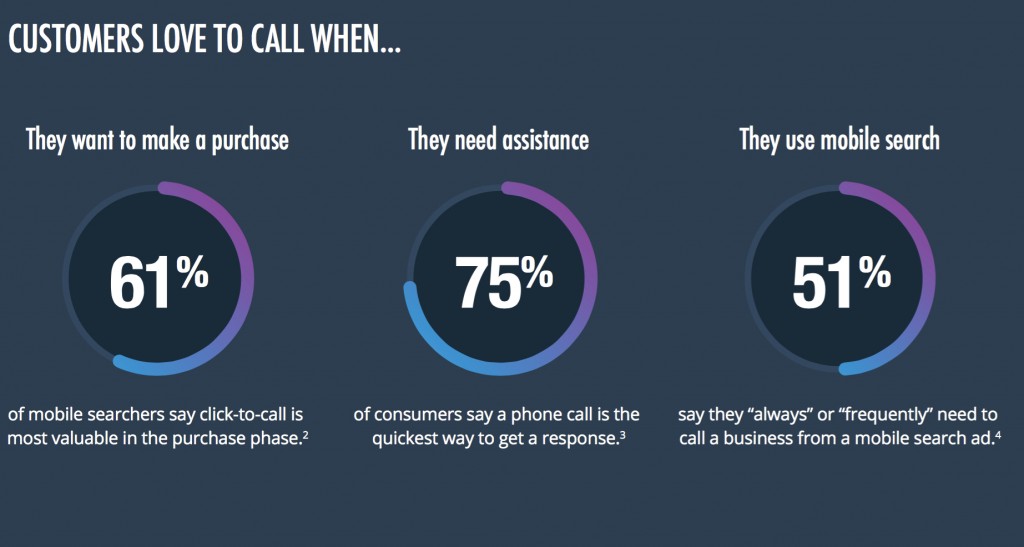 This is a guest blog post by Amber Tiffany, content marketing manager at Invoca.
---
Right now, there are more than a billion smartphones across the globe. And with the convenience of click to call, businesses are seeing more customer-initiated phone calls come through their mobile marketing efforts. In fact, BIA/Kelsey estimates annual calls to businesses will reach 162 billion by 2019—more than double the volume in 2014.
With calls on the rise, growing your business or performance marketing program through pay per call seems like a no-brainer. But here are some bottom-line benefits of pay per call you can take to the bank.
1. Maximize Valuable Leads
Pay per call is the most efficient way to capture your mobile audience. Instead of sending mobile customers to a landing page with a form, they can easily tap a click-to-call call button to get in touch with your business. In fact, 51% of mobile searchers say that they always or frequently need to call a business from a mobile search ad. Even in the digital age, customers are purchasing over the phone more than ever.
When you actively drive phone calls, you'll not only capture more of your mobile audience, you'll benefit from connecting with your best leads in real-time. According to Invoca's research, phone calls have conversion rates of 30-50%, compared to just 1-2% for clicks.
2. Quality Control and Fraud Protection
Marketers, especially performance-based marketers, are highly concerned with the quality of their leads — a positive ROI depends on it. By adding phone calls to your marketing mix, you'll quickly see an increase in lead quality for two main reasons:
First off, as mentioned above, phone calls are naturally higher quality than digital leads because callers have higher buyer intent.  They also tend to purchase more often, and spend more money because they have the benefit of one-on-one assistance from a sales rep who can answer questions and alleviate concerns. In addition, calls have 100% contact rates, unlike digital leads which can be old, recycled, or just plain impossible to get in contact with.
Secondly, with pay per call, you have quality controls at your disposal so you can make sure you only get the calls you want. It's easy to set quality criteria and create filters to ensure you're not wasting resources on junk calls.
3. Increased ROI
When you and your marketing partners drive phone calls, you'll see an increase in your performance marketing ROI. With pay per call, you'll capture new leads and customers, and you will see a bigger return on your media investments. Basically, you're monetizing a whole new stream of traffic, and when you increase lead volume, and maintain and even improve quality, you have a guaranteed recipe for a greater ROI.
4. Complete Visibility and Control
As a digital marketer, you're used to getting insights into online conversions and the path to purchase. With pay per call, you get the same kind of visibility, plus insights you never could get from digital transactions. Pay per call analytics show you:
Call traffic sources
Top campaigns and affiliates
Call conversions and outcomes
Trends in customer behaviors and preferences
Detailed caller profiles
Entire view of the path to purchase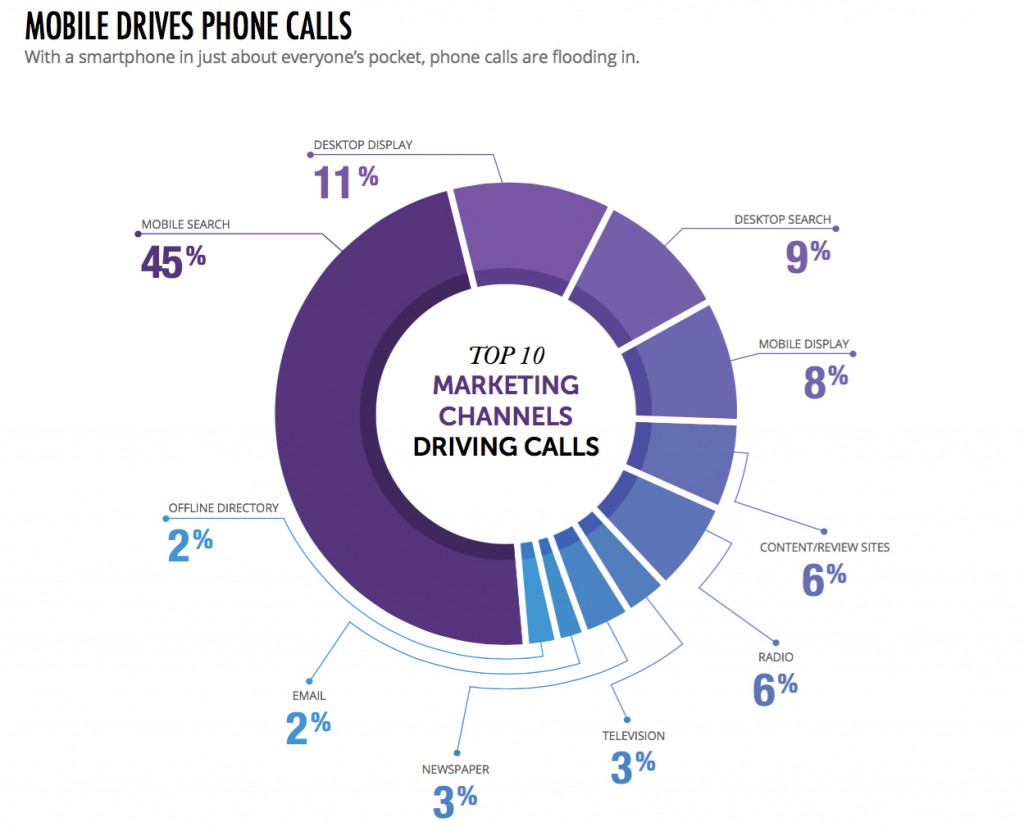 Pay per call also gives you total control over the call experience. With these insights and tools, optimization to individual campaigns and overall strategy becomes much easier and more effective. You know where to spend your budget to get the biggest return, and you know how to improve campaigns, messaging and the overall customer experience. Just because you're dealing with phone calls, doesn't mean you have less data or less control.
Smartphones aren't going away anytime soon, so might as well start taking advantage of call traffic. With pay per call, it's easy to drive more valuable leads, control lead quality, increase ROI, and access valuable conversion data. The best part? If you already use HasOffers, Invoca has a nifty integration that makes starting pay per call a breeze—sign up today for a demo.
Like this article? Sign up for our blog digest emails.
Author
Becky is the Senior Content Marketing Manager at TUNE. Before TUNE, she led a variety of marketing and communications projects at San Francisco startups. Becky received her bachelor's degree in English from Wake Forest University. After living nearly a decade in San Francisco and Seattle, she has returned to her home of Charleston, SC, where you can find her enjoying the sun and salt water with her family.