How are you promoting your mobile app to drive downloads? Chances are you're using traditional banner ads with a mobile network. However, you're probably seeing low click-through rates with low conversions – a problem that is prevalent with this type of approach to user acquisition. As a marketer, your main goal is to be present in front of your target audience to reach as many users as possible who will both convert and provide maximum lifetime value.
Unfortunately, many mobile app marketers utilize only a few types of channels to reach potential users. We've found that many marketers typically rely on one advertising partner, which often doesn't reach the target user. Additionally, as there are 1 million apps in the iTunes app store and Google Play apiece, marketers can no longer rely on app store optimization for organic acquisition. Marketers must think about diversifying their advertising channels to reach new users – especially users who will convert and provide long term value.
Importance of diversifying advertising channels
Many mobile app marketers only leverage banner ad networks to promote their mobile app to acquire users. While traditional banner ads can be a good way to acquire a large amount of users quickly, these users often don't translate to quality users who will provide long term value. These ads can be accidentally clicked on, or (even worse) deemed annoying by users who see the banner ad which can dilute the value of your app. As banner ads have a high click thru rate, you may find success by leveraging a particular ad network. However, marketers who strike success with one network often fail to diversify their campaign strategy by leveraging other networks, where they may be able to replicate the same success.
By using other ad networks that focus on other niches of users, you may also reach other segments of potential users that you are missing. Additionally, it's critical to try both other ad networks and other types of channels to ensure you're reaching as many users as possible, as you may exhaust your inventory by focusing on one ad network or type of channel. By diversifying the channels from which you acquire users, you will be able to reach more users with your offers and campaigns.
Methods for diversifying channels
There are a variety of methods for diversifying the advertising channels you can use to acquire new users. Here is a breakdown of possible channels and the value that diversifying channels offer to mobile app marketers:
App Stores/Recommendation Sites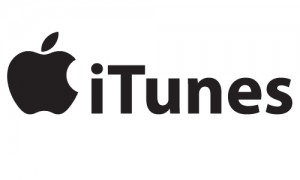 App stores like the iTunes App Store and Google Play are the most obvious choice as an acquisition channel. However, there are many other types of app stores and recommendation engines via which you can promote your app. Amazon's Appstore for Android, Blackberry World, and the Windows Store are not to be overlooked if you're developing for as many users as possible. Additionally, recommendation apps such as AppGrooves, BAM, and Appoday can help promote your app to reach more users.
Pre-Loads
While paying for your app to be pre-loaded on mobile devices is expensive, it is an almost guaranteed way of reaching users. Only 8-10 apps are typically pre-loaded on devices, and conversion rates are high.
Email
If you already have an existing list of customers or have qualified leads via email campaigns, this email list contains dozens – if not hundreds or thousands – of people who will likely download your app. Utilize this email list to notify these potential users about your app with a direct link to the app store.
SMS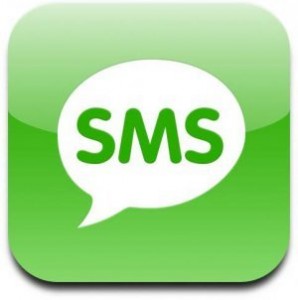 SMS is often overlooked as a method by which you can both track and generate app downloads. With SMS, you can advertise your app almost anywhere utilizing an easy process by which users can download your app. SMS can also be a powerful tool for bridging the gap between desktop and mobile. By having a user enter their phone number on a website, you can send a tracking link directly to their device, directing users to the app store.
QR Codes
Taking mobile app advertising offline is easily done using QR Codes and other offline tags like Snaptags, Shazam, and even augmented reality. Instead of dispensing a tracking link to publishers, press, or for printed material, you can generate unique links through QR Codes or any other click style event. From billboards to business cards, you can track the actual number of users that install your app, as well as how much value they bring your company.
Optimize Search Discovery
Although optimizing for search alone is not enough of a mobile acquisition strategy, it is critical to optimize the description of your app everywhere your app is listed to ensure your app will be discovered. When optimizing your app, be sure the title of the app reflects the brand and also the app's function. This allows your app to be found by your brand name as well as the purpose of the app. Additionally, be sure to optimize the category of the app. This is important for better visibility in niche and vertical searches. Often, an app can fit into several categories, so if there is no single best fit, choose the category that best fits the app's purpose but also contains the least number of competing apps.
The Keyword field also influences the search results because there is far less text to indicate relevance of an app than there is for a traditional web page. However, just as Google and major search engines frown on keyword stuffing on websites, stuffing the keyword field with unrelated keywords can get an app rejected from app stores – so play fair and stick with descriptive keywords that are relevant to the purpose of the app. Finally, the Description field is the largest area of the page and acts like the main content on a web page. As with traditional SEO for websites, the description for the app should be written for the target audience and be optimized with relevant keywords.
PR
A great way to reach targeted users is via press – especially via media that writes exclusively about mobile and apps. If the news about your app is interesting (and it should be!) the news can go viral via Twitter and Facebook as it's shared amongst friends and colleagues who will also likely be interested in your app, helping you reach even more targeted users who will be more likely to convert.
Incentive programs for app downloads
Incentive programs, which reward people for downloading apps with coupons, and premium in-game content including power-ups, are typically used by mobile gaming companies. TapJoy and Fiksu's FreeMyApps are examples of incentive programs, and can be a great way to get your app downloaded by a large number of users. However, while incentive programs lead to high click thru rates and conversions, many users don't stick around for very long. If you're looking for valuable users, this type of channel may not be your best bet.
Networks
While ad networks typically have low click-thru-rates with low conversions, they should not be overlooked as a channel to use as a mobile app marketer. If you align yourself with the right network that targets the right niche of users, you may find yourself reaching the right demographic of users that provide you both high CTR's and high conversions. Just be sure that if you find success with one ad network, don't isolate yourself to only that ad network (let alone this type of advertising channel.) It's important to test other networks that target other niches and demographics to attempt to replicate success, as well as carry over your strategy to other channels.
Premium Publishers
This channel can be a great opportunity for brands that know their target audience, and know where to find them. Examples of premium publishers include Facebook and Pandora, where there is a large user-base but the publisher offers specific targeting so you can reach the specific segment of users who are most likely to click through and convert.
Social Media
Facebook and Twitter are proving to be great channels for promoting mobile apps and driving downloads. Both social networks enable advertisers to very specifically targeted users so that you can reach the exact demographic that is likely to be interested in your app. Facebook's Mobile Install ads also make it incredibly easy to create an ad that can go viral beyond your paid campaign. Consider using a Facebook PMD partner such as Ampush, Nanigans or AdParlor to help manage your Facebook ad buys. Usually, if you spend a certain minimum, it may no longer be scalable to manage your own audience targeting and will be more cost effective to work with one of these partners instead.
Real-time bidding exchanges (RTBs)
This is a relatively new method of buying ads. These ad exchanges pair users with ads in real time, which give advertisers complete control over how many potential customers they push their ads in front of. Fiksu offers a platform in mobile for real-time ad impressions.
Demand Side Platforms (DSPs)
DSPs are used to create ad campaigns that enable advertisers access into the vendor-neutral RTB ecosystem. Compared to other advertising options, DSPs can help you reach farther, offer more targeting options, and allow you to more easily see the performance of your ads.
Keep in mind that you may want to consider utilizing a good mobile agency to handle your ad spend and manage the methods by which you advertise. They are a great option for marketers who are not managing campaigns in house.
How to choose the right channels
With so many channels for mobile app advertising, how do you choose where to focus your marketing efforts? The answer to this question depends on the ultimate goal of your campaign. First, it's important to consider if you're promoting your app in an effort to drive user acquisition or re-engagement. People will either want to download the app or keep using it – how you make money via this process will depend on how you deploy your campaign. Secondly, it's important to consider your business model. The way you promote your app will differ whether your app is free-to-play, monetizes via in app purchases or is pay-to-download. Finally, your budget will ultimately determine what and how many channels you utilize. While a premium publisher like Pandora will cost $1-2 per download, incentivized downloads and networks will cost less. While the up-front cost may seem prohibitive when using more expensive channels, reconsider your goals. These will vary from between mobile app marketers, so don't be afraid to do what works for you.
Author
Becky is the Senior Content Marketing Manager at TUNE. Before TUNE, she led a variety of marketing and communications projects at San Francisco startups. Becky received her bachelor's degree in English from Wake Forest University. After living nearly a decade in San Francisco and Seattle, she has returned to her home of Charleston, SC, where you can find her enjoying the sun and salt water with her family.