The mobile event of the summer is just around the corner. Featuring a lead keynote address from Malcolm Gladwell, nine panel sessions with discussion from 30+ industry experts, and training for TUNE products, Postback is a can't miss event for all serious marketers. The decision to attend #Postback15 should be an easy one, but just in case your boss needs a little persuasion, we've got your back.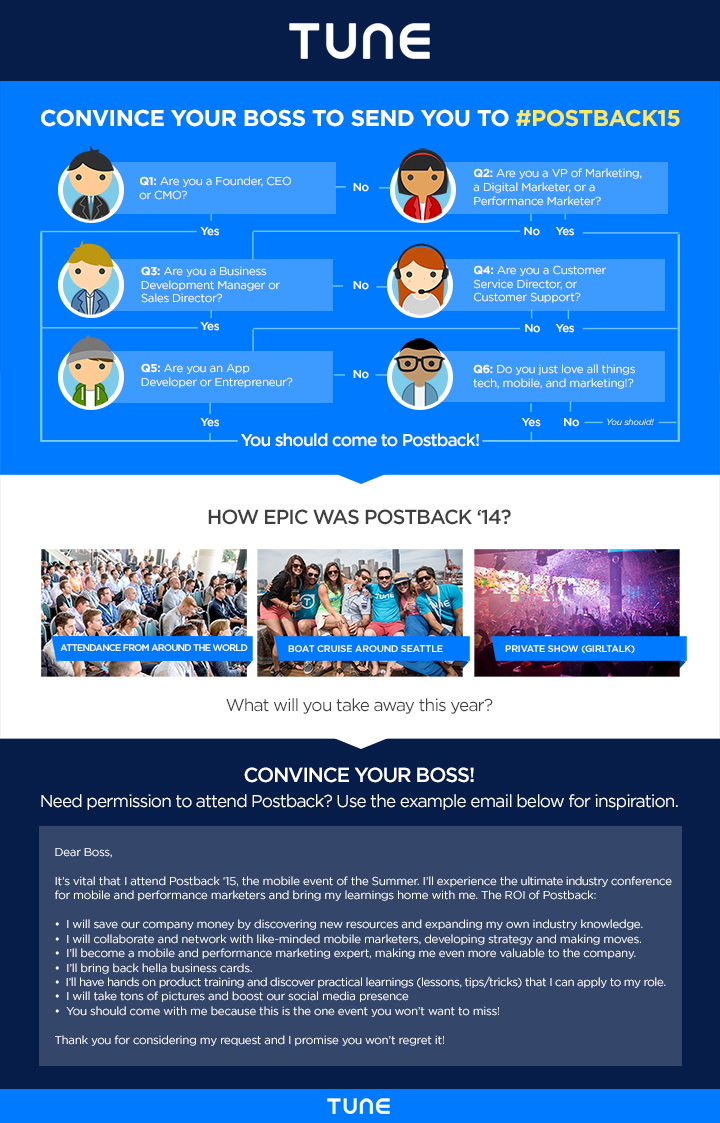 Like this article? Sign up for our blog digest emails.
Author
Becky is the Senior Content Marketing Manager at TUNE. Before TUNE, she led a variety of marketing and communications projects at San Francisco startups. Becky received her bachelor's degree in English from Wake Forest University. After living nearly a decade in San Francisco and Seattle, she has returned to her home of Charleston, SC, where you can find her enjoying the sun and salt water with her family.