When I worked at a brand-focused ad network, advertisers preferred to run their ads on sites that were "brand safe," meaning that their ad would appear on sites without user generated content, forums, or incentivized traffic.  In the world of performance marketing, restrictions are eased a bit, but most offers still restrict their offer to be viewed on incentivized traffic sites.  I won't debate the merits of this philosophy in this post, but in my humble opinion, if you have engaged, motivated users on your site, you may have something very powerful and, potentially, very lucrative.
So you're an affiliate and you have a gaggle of publishers with an incentive schema, but you're having trouble finding advertisers to get on board.  Now what?  Put your pants back on, get on the phone, and start looking for market research offers for your publishers.  There are three types of market research opportunities out there: (1) River; (2) Panel; and (3) White Label Panel.  Options 1 and 3 are likely matches for your incentivized traffic.  I've elaborated on all three below to help you choose the right target for your publishers.
Market research offers can benefit your publishers in the following ways:
Multiple opportunities to earn – users can attempt a new survey every day, unlike signing up for standard advertisers like Netflix.
International opportunities – surveys are administered every day all over the globe.
Seasonality – survey respondents dramatically increase activity around Christmas when the gift card or cash they want to earn will help pay for gifts.
No credit card required.
River
In the world of market research, "River" is defined as real-time traffic for participation in surveys (versus a registration).   For publishers that incentivize, it provides an opportunity to offer a relevant inventive in exchange for a person's time.   By providing users something highly relevant to them (e.g., Car Town points) publishers offer marketing research providers a highly engaged audience, for a one-off survey transaction.  The economics is favorable for all involved.   River setup is generally the same as any other advertiser with a custom link and creative.

Panel
Most advertisers in the market research space spend their budgets trying to build their survey panels.  They pay affiliates to send traffic on a CPA basis to register for the panel and offer an incentive for a successfully verified double opt-in panelist.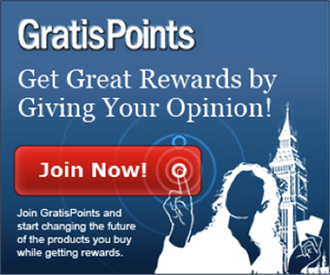 If your site is not incentivized, Panel is probably the best choice.  Market research offers perform especially well with audiences motivated to save money, get freebies, join other rewards programs, or who are looking for work-from-home opportunities and coupons.
White Label Panel
If you have access to a large database of incentivized traffic, then you may be a good candidate for the White Label Panel option.  Only a couple of survey supply companies offer this option, and they are often more scrutinizing of potential opportunities given the increased customization and technical requirements.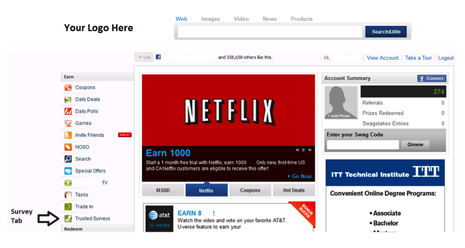 Generally, White Label Panels offer users the incentive they care about, but they are registered into a panel branded to the site they trust. Publishers are often paid on either a revenue share or a flat rate per complete.  Once someone signs up to take surveys, they complete several surveys over a long period of time, which can build a healthy annuity for the publisher that grows over time.
These three opportunities are just a few of the ways you can capitalize on market research offers.  So go out there, get creative, and think about how you can make your incentivized traffic more effective.  With market research offers, both sides have a lot to gain.
Author
Becky is the Senior Content Marketing Manager at TUNE. Before TUNE, she led a variety of marketing and communications projects at San Francisco startups. Becky received her bachelor's degree in English from Wake Forest University. After living nearly a decade in San Francisco and Seattle, she has returned to her home of Charleston, SC, where you can find her enjoying the sun and salt water with her family.