TUNE has been on a mission to make mobile marketing better for everyone. You're probably thinking, how does a 350-person startup headquartered in Seattle even begin to do such a thing?
Well to start, we've built some pretty cool marketing technology for both the supply and demand side. HasOffers gives thousands of businesses around the world the ability to track and manage their own publisher relationships. The TUNE Marketing Console, allows mobile marketers to find actionable insights and streamline their workflow, helping them focus on driving results.
Aside from our products we wanted a way to bring together the community working in mobile, strategizing around mobile, and building mobile. As marketers ourselves, we're constantly striving to learn from others in this uber-exciting and fast-moving industry. So we're trying something new and we're inviting you to come along for the ride — introducing TUNE Mobile Connect.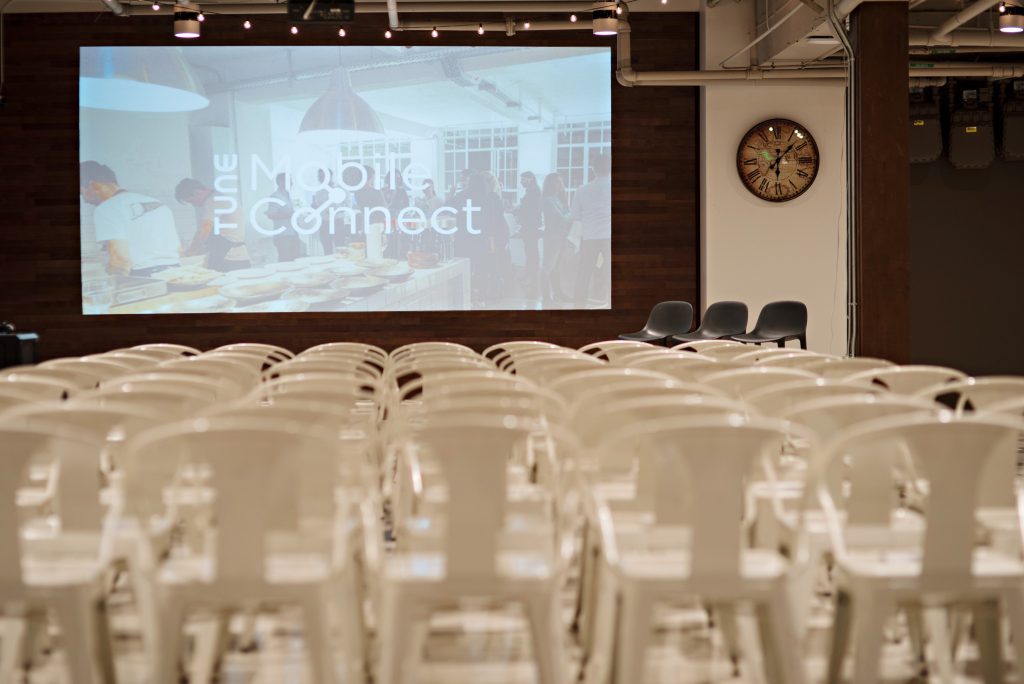 TUNE Mobile Connect is the new Seattle event series where the insiders of mobile can connect. We're talking the mavens and masters, the creators and thinkers, and the plain obsessed. We're planning events that offer just the right amount of learning from local experts with partying alongside professionals in mobile who want to connect.
Alert the Troops, We're Getting this Party Started!
We kicked of the series at the beginning of the year by inviting VIP partners and clients in the Seattle area to our TUNE Mobile Connect Kickoff Party. At the event we introduced the idea and listened to feedback, all while enjoying cocktails, amazing food, and electro beats from DJ Gene Lee.  
View the photos from the evening and hear what some of the attendees had to say:
"Everyone I talked with loved the idea of bringing together marketers in Seattle. It's an event like no other because it's focused on quality vs quantity of attendees." —Jennifer Wong, VP Marketing @ TUNE

"I thought the quality of attendees was PERFECT! It was not crowded, but everyone realized that the right people were there and they were really able to talk with each other. Very cool." —Peter Hamilton, CEO @ TUNE

Keeping the Flow in Some New Digs…
Our most recent Mobile Connect was hosted in our brand new event space right next to our headquarters – previously known as the old Belltown Billiards and now known as our TUNE Kitchen. The space fits 200 people, has a fully-equipped kitchen, sound system, projection screen, furniture, and a team of eight chefs who run it.

The event was themed Spring Ahead with Mobile! and we hosted around 50 guests ranging from C-level to Media Director to Marketing Manager. As guests arrived, they were able to taste oysters and lite bites, sip champagne, rosé, and other spring-style cocktails, and bob their heads to an epic playlist. About 45 minutes into the event, we welcomed all to the space and introduced our panelists. TUNE's VP of Marketing Jennifer Wong moderated an awesome discussion between Gwen Murray, Mobile Marketing Lead for Staples and Alex Kelly, CEO of Playsino.
The panelists talked about their roles, how they acquire mobile app users and keep them engaged, and important metrics in their day to day. It was interesting to hear the differences between the brick-and-mortar turned digital business vs. the always-online gaming business. Gwen focuses on monthly active users and tracking customers through different channels. Whether it's an in-store purchase or on mobile – all sales are just as good and tracking the mobile-influenced and mobile-enabled is key. Alex's channels are all digital, so his team is tracking every action, the users that come in through their Facebook channel vs online community, and so on.
When asked what they're looking forward to the most in mobile, Gwen shared her excitement around trying to digitize their stores and utilizing location-based technology to cater to the needs of their customers. Alex was stoked on the idea of creating extremely effective ads – grabbing the attention of a user from whatever they're doing and bringing them right into their mobile game.
They talked about what's changed over the last year in mobile, shared tips for the audience on what they've learned in mobile marketing that everyone should know about, and so much more! We ended with questions from the audience on monetization, multi-touch attribution, and how Staples and Playsino have utilized TUNE for their mobile business. Everyone was engaged and the party continued on over snacks and wine.
View the photos from the evening and hear what some of the attendees had to say:
"Thank you so much for putting this on – it's exciting to see a series like this pop back up again. There was one in the past but it faded away, so hopefully this can stay!" —Andrew Schirmer, Business Development Manager @ Micro Cube

"Great panel, thanks for the event!" —David Burke, Global Head of Partnerships @ Unlockd

"We had a great time at Mobile Connect last night! It's a big step towards having a better mobile marketing community in Seattle and the format was very smooth." —James Mitchell, Senior Associate Mobile Media Director @ Essence Digital

Stay Tuned for the Next Event and Don't Be Shy!
We're bringing some friends from the agency world to the TUNE Kitchen in June to educate guests on how they're leading in mobile. Clear your calendars for a little beer tasting and a panel of special guests from Essence Digital and Razorfish. 
Want to get notified of the next TUNE Mobile Connect? Subscribe to our Facebook Events and join our Meetup Group as a Mobile Connector!
Looking for a place to host your next event? Give Cortney Bigelow a shout!
Like this article? Sign up for our blog digest emails.
Author
Becky is the Senior Content Marketing Manager at TUNE. Before TUNE, she led a variety of marketing and communications projects at San Francisco startups. Becky received her bachelor's degree in English from Wake Forest University. After living nearly a decade in San Francisco and Seattle, she has returned to her home of Charleston, SC, where you can find her enjoying the sun and salt water with her family.