We at TUNE are headquartered in Seattle, but have offices all around the world. We pride ourselves on our incredible work environment, and it's the people who make it so. Here's a little insight into how TUNErs celebrate the holidays, and where they are.
Winson Peng, Sales Executive, Seattle

Favorite holiday meal: Mrs. Peng's (Winson's Mom) sweet and sour spare ribs.
---
Micah Gantman, VP of Strategy, San Francisco
"My family is spread out to the extreme across the United States: New York, Florida, Indiana, Washington, and California.
Every Thanksgiving, my immediate family, aunts, uncles, and cousins all fly into San Francisco to have Thanksgiving dinner at Uncle Alan's house. He cooks three turkeys three different ways (pictured) and we have a massive feast.
Everyone goes to sleep early, fairly fat and happy, because the next morning we take a party bus to Napa where all "the cousins" (my family is self proclaimed famous for all the cousins) build onto their reputation. We visit a few vineyards and always have lunch at Gott's Roadside burger joint. On the ride home everyone is usually passed out and we wake up to all the ladies in the family rallying the troops to hit the sales at Nordstrom before it closes back in the city."
---
Robin Schwartz, Organic Growth Specialist, App Store Optimization, Tel Aviv
"I moved out of the U.S. nearly four years ago to Israel and the last bunch of years Thanksgiving has been incredibly special for me. My American friends in Israel care a lot about keeping up with our American traditions and every year since I've moved I've celebrated Thanksgiving American-style, which has been incredible. (I've been invited to four different meals this year, to give you an idea of how many people care about it.)
Just like home, we all get dressed up, have football on TV, serve turkey, pumpkin-y things, stuffing, etc., and go around the table saying what we're thankful for. Unlike home, we're all friends, not family, and many of the people at our table aren't Americans. My friends in Israel come from around the world so it's not strange to be sharing the meal with people from the U.S., Israel, Australia, England, Canada, Iran, New Zealand, and South Africa all at once. Everyone knows the holiday from TV and it's fun to have them all partake in our very proud tradition."
---
Sheila Bhardwaj, Director of Account Management, San Francisco
Special family Thanksgiving tradition: We each choose a portion of the meal to be responsible for, and work in the kitchen at the same time. I always try to be in charge of the dessert and one time baked a chocolate pecan pie instead of the usual pumpkin pie.
Favorite winter beverage: Hot cocoa with peppermint schnapps! My very first alcoholic beverage and a long time favorite. I love adding whipped cream and chocolate chips on top. Not sure if you are catching a theme here.  
Favorite holiday meal: Stuffing is literally one of my favorite things ever. EVER. Basically, carbs and sugar…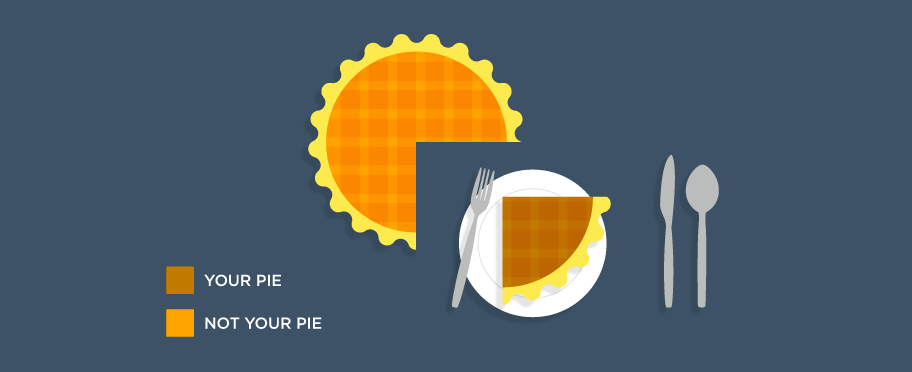 Corina Jones, Office Manager & Perks Program Coordinator, San Francisco
Special family Thanksgiving tradition: Thanksgiving is actually my favorite holiday! My entire family including siblings, parents, aunts, uncles, cousins, and sometimes friends, get together at one house to celebrate. We're usually together for about four days and we spend most of our time cooking, baking, eating, drinking wine, laughing and we do something active in the mornings. When we were kids we used to have a big soccer game or flag football game and everyone participated. Now that we're older we play pickle ball or hike together.
---
Cortney Bigelow, Corporate Marketing Specialist, Seattle
Favorite winter beverage: Trevor (my husband) and I are hosting our very first turkey day this year with his family, my family, and his little sister's *new* family (she just got engaged). Since it's our first of hopefully many, as we just got our first house, we are implementing a Bigelow tradition of a signature cocktail every Thanksgiving. This year we're making the "Mexi Mule". We love Moscow mules and also spice, so came up with this recipe.

Bridgette Dumas, Office Manager, Seattle
Special family Thanksgiving tradition: I have a very large and crazy family. First, our Thanksgiving is more of a football night. No matter what team plays on turkey day, we always rock our Hawks jerseys, eat, drink and give thanks.
I have always been the one in charge of throwing the annual "Dumas Family Ugly Sweater Bowl and Beer". This year will be the 7th annual and it is ALWAYS held the night before Christmas Eve.   
After bowling we usually end up at the dive bar down the street, and yes, grandparents are always in attendance. They closed the bar down with their grandchildren last year. (Side note: HasOffers' front desk coordinator Kim Keller and her husband Chad have participated in this Dumas tradition once before.)
Favorite winter beverage: Hot Chocolate spiked with peppermint schnapps
Favorite holiday meal: Leftover turkey sandwiches!
---
Chana Leah Dror, Office Manager, Tel Aviv
Now, I don't celebrate Thanksgiving (except maybe having turkey) since I live abroad. But as children, my father would read this quote from William Bradford, the first mayor of Plymouth:

Inasmuch as the great Father has given us this year an abundant harvest of Indian corn, wheat, peas, beans, squashes, and garden vegetables, and has made the forests to abound with game and the sea with fish and clams, and inasmuch as he has protected us from the ravages of the savages, has spared us from pestilence and disease, has granted us freedom to worship God according to the dictates of our own conscience.

Now I, your magistrate, do proclaim that all ye Pilgrims, with your wives and ye little ones, do gather at ye meeting house, on ye hill, between the hours of 9 and 12 in the day time, on Thursday, November 29th, of the year of our Lord one thousand six hundred and twenty-three and the third year since ye Pilgrims landed on ye Pilgrim Rock, there to listen to ye pastor and render thanksgiving to ye Almighty God for all His blessings.
–William Bradford
Ye Governor of Ye Colony
---
Colin Howard, Sales Development, New York
Instead of preparing a traditional Christmas meal (ham, mashed potatoes, gravy, etc.) We instead choose a country each year and prepare a somewhat traditional Christmas meal from that country. Some years we will also observe certain christmas traditions for that country, like open a present on a specific day, place straw under the dining table, things like that.
We have celebrated Christmas for countries like Spain, England, Jamaica, Mexico, Iceland, Poland, even Thailand! My most memorable Christmas dinner was from Ukraine, it was 14 courses over four hours!
Like this article? Sign up for our blog digest emails. 
Author
Becky is the Senior Content Marketing Manager at TUNE. Before TUNE, she led a variety of marketing and communications projects at San Francisco startups. Becky received her bachelor's degree in English from Wake Forest University. After living nearly a decade in San Francisco and Seattle, she has returned to her home of Charleston, SC, where you can find her enjoying the sun and salt water with her family.