One of the most hotly contested topics for mobile app marketers is the use of incentivized advertising to drive app downloads. A successful mobile ad incent campaign often requires a high investment in ad spend, and a seasoned marketer with a sizable ad budget behind the wheel.
Incentivized ads reward a user in exchange for completing an action – whether the action is an app download, a full video view, or referring a friend to register for a car service and take their first ride. In the case of mobile app advertisements, the reward is typically virtual currency, an upgrade within a game, or a discount on a product or service.
Incentivized Advertising Basics
Here's an example of an incentivized ad offering digital currency in exchange for watching a sponsored video:
Non-incentivized ads promote the app without the exchange of a reward, but there is no guarantee that the user will complete any further action.
In the early days of mobile advertising app launches, marketers would run high-volume burst campaigns comprising incent and non-incent ad formats, with the primary intent of driving downloads and rising in the ranks of the app stores. The app ranking would propagate a lift in organic installs leading to initial engagement at the very least, and app developers with an engaging product would also see longer-term activity in a best-case scenario.
Immediately following the initial burst, growth teams prioritized the acquisition of users that engage and spend within their app, and would thoroughly optimize a series of ongoing, lower-volume campaigns to maintain a base of active customers.
The one-two punch model of burst campaigns followed up by sustained campaigns persists, though the rules are more complicated. Apple and Google have taken steps to limit the extent to which incentivized app downloads can skew a particular app's rankings as this affects the integrity of their search algorithms. The proliferation of competitive apps has increased mobile advertising costs across the board, particularly when the marketer would like to promote the app to a specific audience.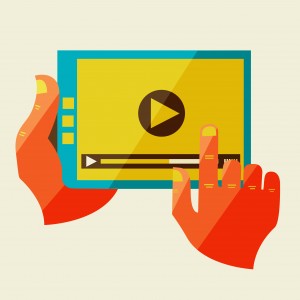 Apple addresses the practice of incent ads in their Developer Guideline 3.10, which reads that "Developers who attempt to manipulate or cheat the user reviews or chart ranking in the App Store with fake or paid reviews, or any other inappropriate methods will be removed from the iOS developer program." Accordingly, marketers are exercising more discretion with regard to the volume and ad format of incentivized campaigns, favoring campaigns that reward users for a video view rather than an app download.
Google takes a wide range of factors into account when determining app rank in order to limit the effects of incentivized installs.
In Closing
When considering incentivized advertising, set expectations based on your available ad budget and active user base first, and determine whether it is a worthwhile strategy to prioritize the action you incentivize. Keep in mind that the highest ranked apps drive thousands of downloads daily, and of course, ensure your product appeals to the users that come on board.
Carry on!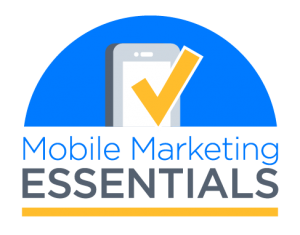 This article is part of the Mobile Marketing Essentials series.
Author
Becky is the Senior Content Marketing Manager at TUNE. Before TUNE, she led a variety of marketing and communications projects at San Francisco startups. Becky received her bachelor's degree in English from Wake Forest University. After living nearly a decade in San Francisco and Seattle, she has returned to her home of Charleston, SC, where you can find her enjoying the sun and salt water with her family.