Welcome to TUNE's inaugural Mobile Minute! In this episode: mobile ad-blocking is growing fast. How fast? Hit the play button to find out.
What is TUNE's Mobile Minute?
Well, it's no secret that video is exploding on mobile and social. We're now watching 100 million hours of video daily on Facebook and eight billion videos daily on Snapchat. That doesn't even take into account YouTube, which — although being challenged for video leadership — still dwarfs both of them in hours of engagement. (This sounds like a subject for a future Mobile Minute.)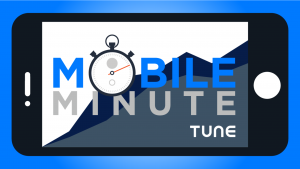 So we're doing regular video updates for marketing professionals who care about mobile. We'll highlight recent research, share insights from the 2.2 billion devices TUNE's technology touches, interview smart industry leaders. In doing so, we have one single goal: make you smarter, faster, about everything mobile.
Make Sure You See Them All
I thought you'd never ask:
Subscribe to us on YouTube
Like us (after all, we like you too) on Facebook
Follow us on Twitter
Enjoy, and please give us feedback below in the comments, or on those social networks. We're just starting out, so we're probably doing lots right now that we'll look back at in four months and laugh at. You can help make us smarter, quicker, too. (Oh, and if you have a content suggestion or question, add it to the comments as well, or ping me on Twitter.)
Next TUNE Mobile Minute: why the growth of ad blocking app downloads doesn't matter as much as we might think.
Like this article? Sign up for our blog digest emails. 
Author
As Mobile Economist at TUNE, I forecast and analyze trends affecting the mobile ecosystem. I've been a journalist, analyst, and corporate executive, and have chronicled the rise of the mobile economy. Before joining TUNE, I built the VB Insight research team at VentureBeat and managed teams creating software for partners like Intel and Disney. In addition, I've led technical teams, built social sites and mobile apps, and consulted on mobile, social, and IoT. In 2014, I was named to Folio's top 100 of the media industry's "most innovative entrepreneurs and market shaker-uppers." I live in British Columbia, Canada with my family, where I coach baseball and hockey, though not at the same time.