Gaining meaningful insight into campaign performance is essential to successful mobile marketing. Over the past several years, significant improvement to mobile analytics and other advances in the ecosystem have enabled mobile marketers to become more data driven and analytical than ever before.
However, determining which events to measure and identifying actionable patterns in large data sets is an endeavor many mobile marketers find challenging. Considering global mobile ad spend is projected to reach $125B in 2018 – an increase of nearly 250 percent from 2014 – optimizing mobile as a marketing channel is of utmost importance.
Strong reporting capabilities help you understand your data and provide the vision you need to make more informed campaign decisions. Our new white paper, The Three Basic Reports Every Mobile Marketer Needs to Master, takes a comprehensive look at three key reports:
Actuals report: The Actuals report provides the broadest window into campaign performance. You can use this report to identify ad clicks, better understand user behavior, determine revenue associated with a particular partner, reconcile data discrepancies, and much more.
Cohort report: The Cohort report enables you to compare groups of users (cohorts) in a meaningful way, and is an excellent tool for identifying lifecycle patterns, understanding user behavior, and gaining insight into how campaign changes impact performance.
Retention report: The Retention report provides you with quantifiable data to accurately determine when and where app engagement declines and users drop off. Identifying these patterns is essential to battling user attrition, as it enables you to engage users at those key moments when users are most likely to disengage from your apps.
The white paper discusses the role of each report, provides an overview of the types of data that can be measured, and most importantly, demonstrates how you can utilize each report to understand and improve your mobile campaigns.
With an increasingly crowded and intelligent playing field, a passive understanding of these key reports is a considerable competitive disadvantage. Download our free white paper today and ensure you're getting the most out of your campaign data: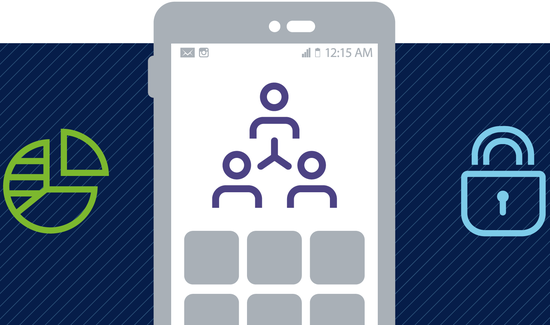 Author
Becky is the Senior Content Marketing Manager at TUNE. Before TUNE, she led a variety of marketing and communications projects at San Francisco startups. Becky received her bachelor's degree in English from Wake Forest University. After living nearly a decade in San Francisco and Seattle, she has returned to her home of Charleston, SC, where you can find her enjoying the sun and salt water with her family.