Thursday, July 21st – Day 1
8:00am Yoga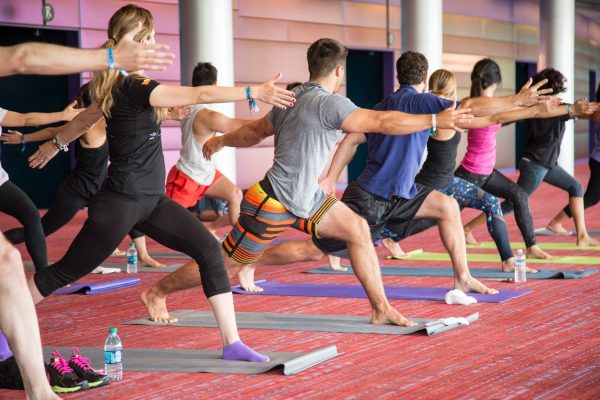 9:00am Breakfast and meetings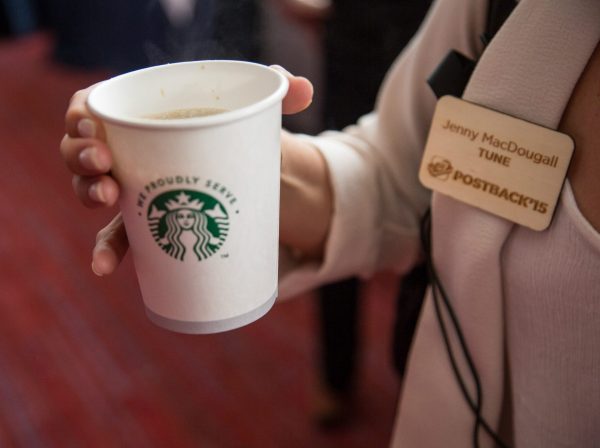 9:30am Welcome and keynote from Peter Hamilton, Chief Executive Officer and Partner at TUNE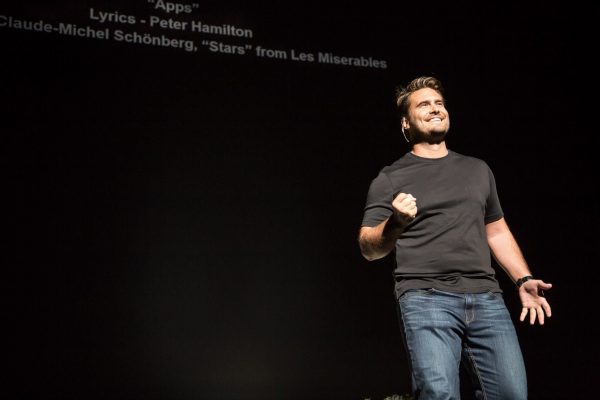 10:15am Connecting the world
Connecting with consumers across online and offline worlds is a challenge; and consumers are at the core of everything you do. As such, an omni-channel experience needs to begin with a change in your entire marketing strategy. You need to start thinking about the services you provide and what your customers' experiences are from the outside-in versus the traditional inside-out approach. A focus needs to be placed on building a unified experience that is consistent, seamless and secure no matter when, where, how or why customers are engaged.
Speakers:
11:00am Seizing the mobile moment: Google & WIRED
Hear from Google's Director of Emerging Ad Products describe a world of where every marketer has the capability to recognize the mobile moments and create the best customer experiences.
Speakers:
11:30am The playbook for navigating traffic quality: Expedia
Marketers know what some amount of paid marketing is at risk of some kind of poor quality or fraud. Hear how Expedia is thinking about the problem, the steps they've taken, what they've learned so far, the general industry issues making it such a hard problem to solve, and who they think should fix which problems in the industry.
Speaker:
11:45am CMO Connect
More than ever before, today's marketing leaders must be connected. Connected to consumers, fans, coworkers, content, partners, technology, creativity. Hear how these CMOs tune their marketing strategy to stay ahead of the curve in our mobile economy.
Speakers:
12:15pm Lunch and Meetings 

2:00pm Transparency and openness
2:15pm How to scale: Ketchapp
A simple framework for managing supply-side economics in mobile marketing.  How to structure a good ad-monetization strategy, what matters, what doesn't, and common mistakes. 
Speaker:
2:30pm Global mobile tipping point
In the past year, 800 million people joined the smartphone club, bringing us to almost 50% smartphone ownership globally. By 2020, it'll be 80%, and 6.4 billion people will have a supercomputer in their pockets. This changes everything. 
Speakers:
3:00pm Paid + organic marketing, better together: Electronic Arts (EA)
In the online world, marketers clearly recognize the value of both paid and organic channels, and consequently, the time and resources dedicated to each strategy has achieved a certain balance. Unfortunately, this balance seems to have been lost somewhere along the way in app marketing, and companies appear to focus more heavily on a single channel (i.e. either paid or organic). It's important to remember that these types of apps are the outliers and not the norm. For the other 99.9% of apps, having a strategic mix between paid and organic marketing efforts is vital to success.
Speaker:
3:15pm The future role of the digital agency
Agencies have the advantage of working with multiple brands, always pushing the boundaries of new technology and storytelling. What's catching the attention of agencies next?
Speakers:
3:45pm Get yourself to the mainstage to hear from our keynote, Ray Kurzweil
4:00pm Keynote: Ray Kurzweil
One of the world's leading inventor, thinker, and futurist Ray Kurzweil hit the stage as our first keynote speaker for Postback. Ray, in an onstage interview with TUNE's CEO Peter Hamilton, will share his latest thoughts on where we are in reaching the tipping point of singularity.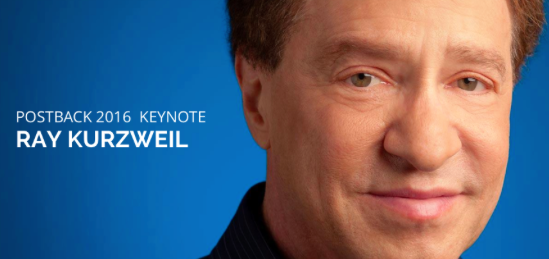 5:00pm Closing: Peter Hamilton, Chief Executive Officer and Partner at TUNE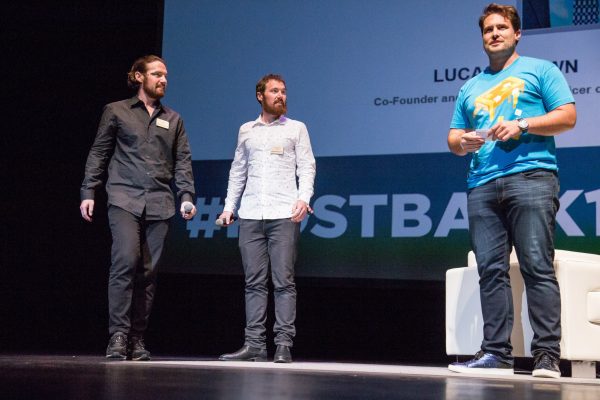 5:30pm Happy hour on the promenade with a surprise artist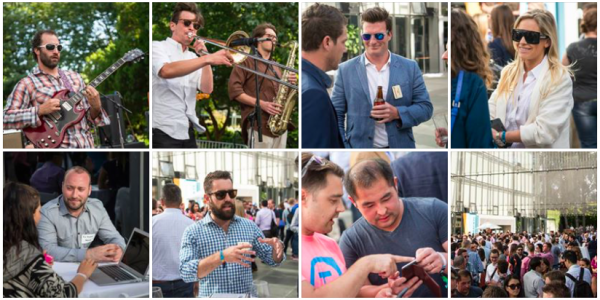 9:30pm Surprise guests at Experience Music Project
Be open. Be social. Party! A concert venue capable of holding over 1000 guests, Sky Church at the EMP boasts 70-foot ceilings, state-of-the-art sound and lighting, and a mammoth indoor HD LED screen.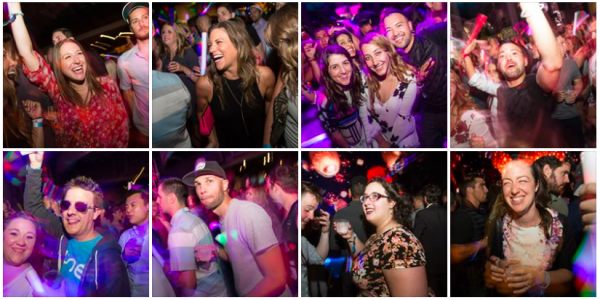 Friday, July 22nd – Day 2
8:00am Coffee and breakfast at Starbucks Reserve Roastery & Tasting Room
You're in Seattle! I'm sure you already made time to visit the 1st Starbucks in Pike Place Market. For the morning of Day 2, we rented out the Starbucks Reserve Roastery & Tasting Room so you can check out a one-of-a kind coffee shrine. It's a willy wonka factory experience. You'll get to taste exclusive and rare coffees. Breakfast will also be catered by Serious Pie. We have shuttles to take you down to McCaw Hall after you're through with the tasting so you are on time for our opening keynote. *Get there early! The first 150 people will receive a special reserve roastery mug on their way out the door.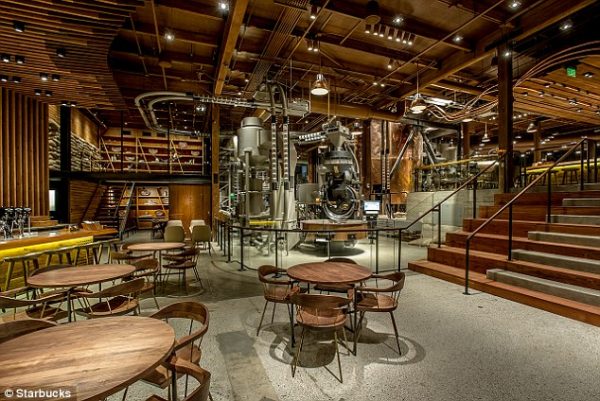 9:30am Get to the mainstage to grab a seat for our first keynote of the day
9:45am Keynote: Jennifer Wise, Senior Analyst, Forrester
Jenny's research focuses on emerging marketing tactics, with a primary emphasis on mobile marketing, mobile advertising, and gamification strategies. Her research examines the consumer adoption and usage of devices and features including the organizational maturity, strategic frameworks, and vendor partnerships and technologies required to successfully deploy mobile marketing tactics. Jenny joins Postback to share her view on the future of the mobile economy.
10:15am The future of app marketing
It's clear that the future of marketing is in mobile apps, and there is tremendous amount of room to grow. Hear from the technology leaders that are building new tools to help connect the world of apps.
Speakers:
10:45am The ?'s to a successful mobile strategy
Hear from two leading app marketers about how to stay ahead of the curve on mobile.
Speakers:
11:15am Deconstructing the mobile marketing funnel
It is said that the more things change, the more they stay the same. Mobile marketing is still just marketing, with some new shiny toys. But there are some important differences that you'll need to understand to be truly effective as a mobile marketer.
Speakers:
11:45am Mobile first, not mobile only: Fetch
A new way of thinking about mobile marketing and how to plan and execute it.
Speaker:
12:00pm Connecting and influencing through marketing technology
Connect and influence your audience, marketers and brands have had to embrace technology in order to stay relevant.
Speakers:
12:15pm The new marketing frontier: convergence of web and app
With apps becoming as accessible as web browsing and the mobile web becoming as experiential as apps, what impact will this have on marketers' engagement with their consumers and how must their strategy evolve?
Speakers:
12:45pm Closing: Peter Hamilton, Chief Executive Office and Partner at TUNE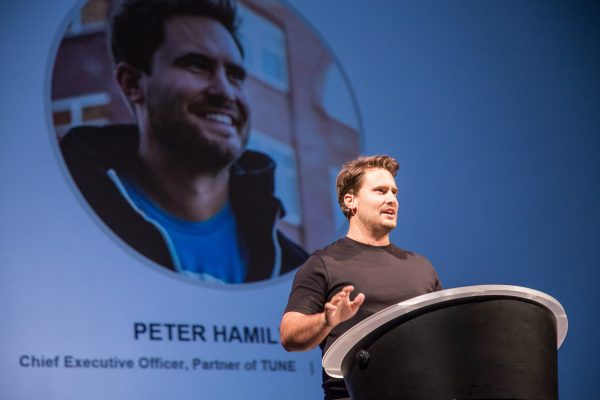 1:00pm Boats, lawn games, and lunch
Postback is not over yet. Head over to MOHAI to jump on boats for a cruise around Lake Union and a lawn party in the park.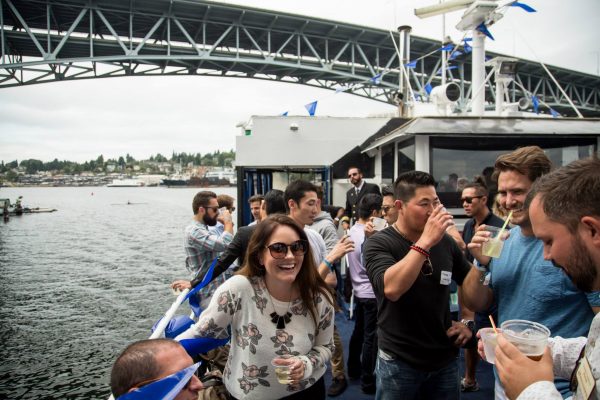 5:00pm [Unofficial] After party at Capitol Hill Block Party
Odesza, Chvrches, Crystal Castles and STRFKR are headlining this year's 20th anniversary of Capitol Hill Block Party. Tickets for the three-day music festival, which takes place July 22-24, are available via CapitolHillBlockParty.com.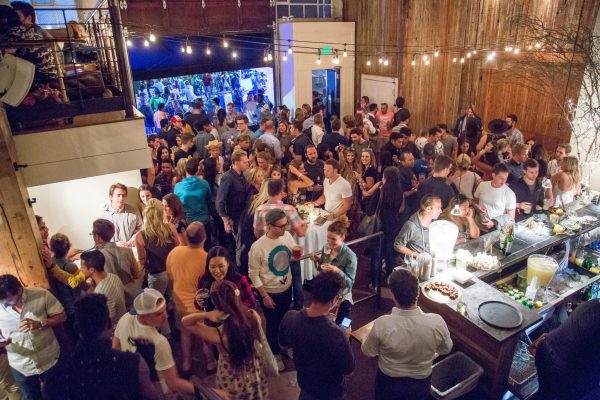 Author
Becky is the Senior Content Marketing Manager at TUNE. Before TUNE, she led a variety of marketing and communications projects at San Francisco startups. Becky received her bachelor's degree in English from Wake Forest University. After living nearly a decade in San Francisco and Seattle, she has returned to her home of Charleston, SC, where you can find her enjoying the sun and salt water with her family.