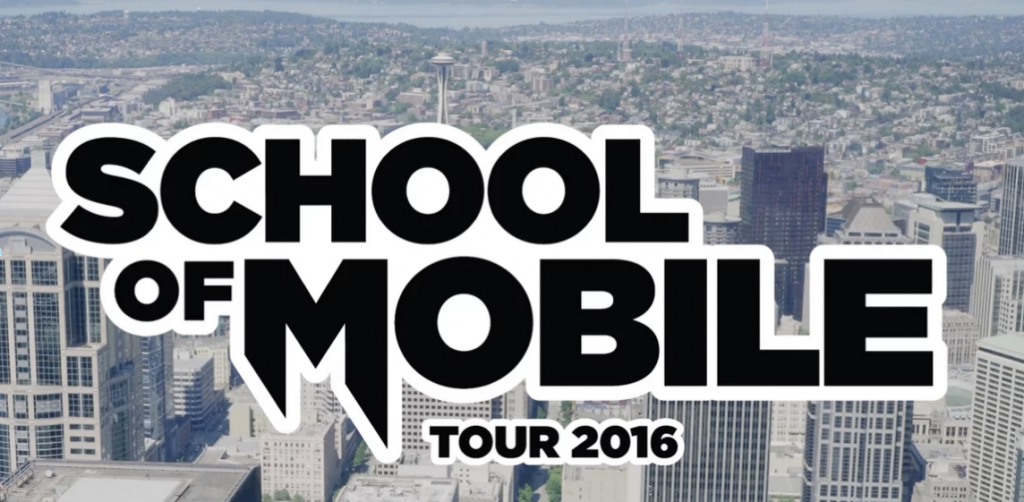 Mobile users are expensive. They don't have a ton of loyalty. And they're very focused on their own needs, not your desire to have a big, popular, and successful app.
So how do you engage mobile users? The first step is to sign up for TUNE's upcoming School of Mobile city tour. We'll be hitting eight cities in six countries and four continents to share world-class insights into mobile marketing with you. Sure, some of those insights are from us — having your software in 2.2 billion devices globally gives you some very interesting data — but many are from our partners, including Google, Supersonic, AdColony, and Phunware.
The second step: come! In Berlin, New York, and London, I'll be talking about engagement, in-app marketing, and mobile marketing automation, among many other things. Each of those is a word or phrase about the exact same thing: increasing user loyalty in your app.
Here's just a taste of what you'll get in my session:
How to get 10X better push messaging response rates
We'll go through an actual case study where a TUNE customer boosted push messaging response rates by an entire order of magnitude.
How to avoid disaster with an app update all your users hate
Another TUNE customer almost launched an app update that killed their KPIs across the board. Here's how they narrowly avoided disaster.
How to reduce user acquisition costs (organic AND paid) by 2-10X
Users are expensive — especially those you get via paid acquisition. Here's how to reduce your average cost of new user acquisition significantly.
How to boost user retention 3-5X from day one
New app users are delicate flowers, easily lost forever in the howling winds of a fast-moving mobile ecosystem and the delights of a yet another new new new app. We'll talk about not killing the goose that is just about to lay your golden egg.
How to resurrect long-dead users
D30 and D90 retention numbers look awful for most apps — and they are. But sometimes there are living, breathing, profitable users in that huge mass of old deadwood. Apply the Lazarus effect to find them and restore them to vibrant (and even profitable) life.
There are a ton of other wonderful sessions: top trends from the top 100 apps, Google's keys to driving app growth, and much, much more.
Find Your City Here and Sign up Today
Like this article? Sign up for our blog digest emails. 
Author
Becky is the Senior Content Marketing Manager at TUNE. Before TUNE, she led a variety of marketing and communications projects at San Francisco startups. Becky received her bachelor's degree in English from Wake Forest University. After living nearly a decade in San Francisco and Seattle, she has returned to her home of Charleston, SC, where you can find her enjoying the sun and salt water with her family.