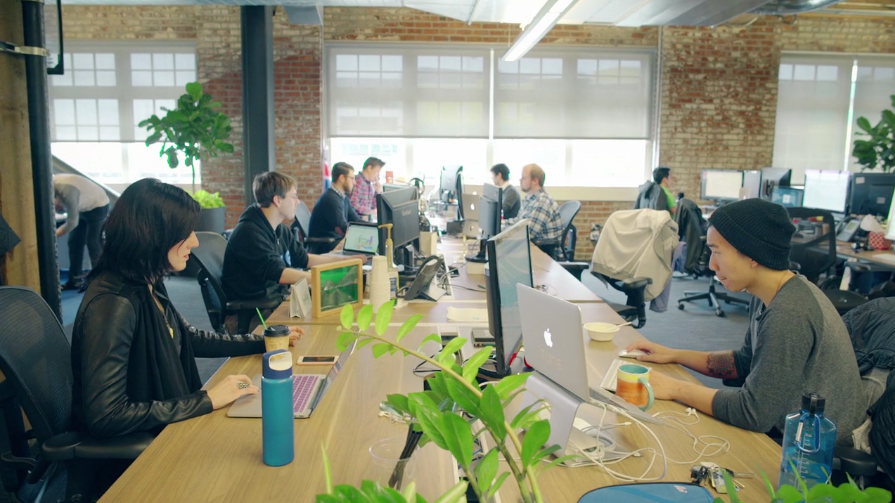 It's not every day our support engineers don gorilla suits to prance around TUNE headquarters, but if it means giving you the best customer service in the industry, there's nothing we'll stop short of.
This past month, we made it our goal to break the bar we'd set for ourselves in the 99th percentile of customer satisfaction, and to achieve 100% satisfied customers in at least one of our channels. I love how Senior Software Support Engineer Morgan Engle phrased it: "We were told that it's impossible to get 100% satisfaction, which absolutely lit an inferno under us to get 100%."
In good fun and a healthy dose of competitive spirit, one of our senior support engineers promised to spend the day in a gorilla suit if we achieved our goal. We held up our end of the bargain, so he did, too. (We're passionate about making you a happy customer — not just most of the time, but every single time.)
I wrote more about our customer service philosophy in a recent article on Medium, if you'd like to read more about our approach. I delve into exactly how we tackle incident management, and what we're constantly working to evolve, improve, and achieve for our customers. I'd love to hear your feedback so we can continue to give you customer service that exceeds your expectations. Read the article here.
In the meantime, we hope to be dusting off that old gorilla suit again soon.
Author
Becky is the Senior Content Marketing Manager at TUNE. Before TUNE, she led a variety of marketing and communications projects at San Francisco startups. Becky received her bachelor's degree in English from Wake Forest University. After living nearly a decade in San Francisco and Seattle, she has returned to her home of Charleston, SC, where you can find her enjoying the sun and salt water with her family.