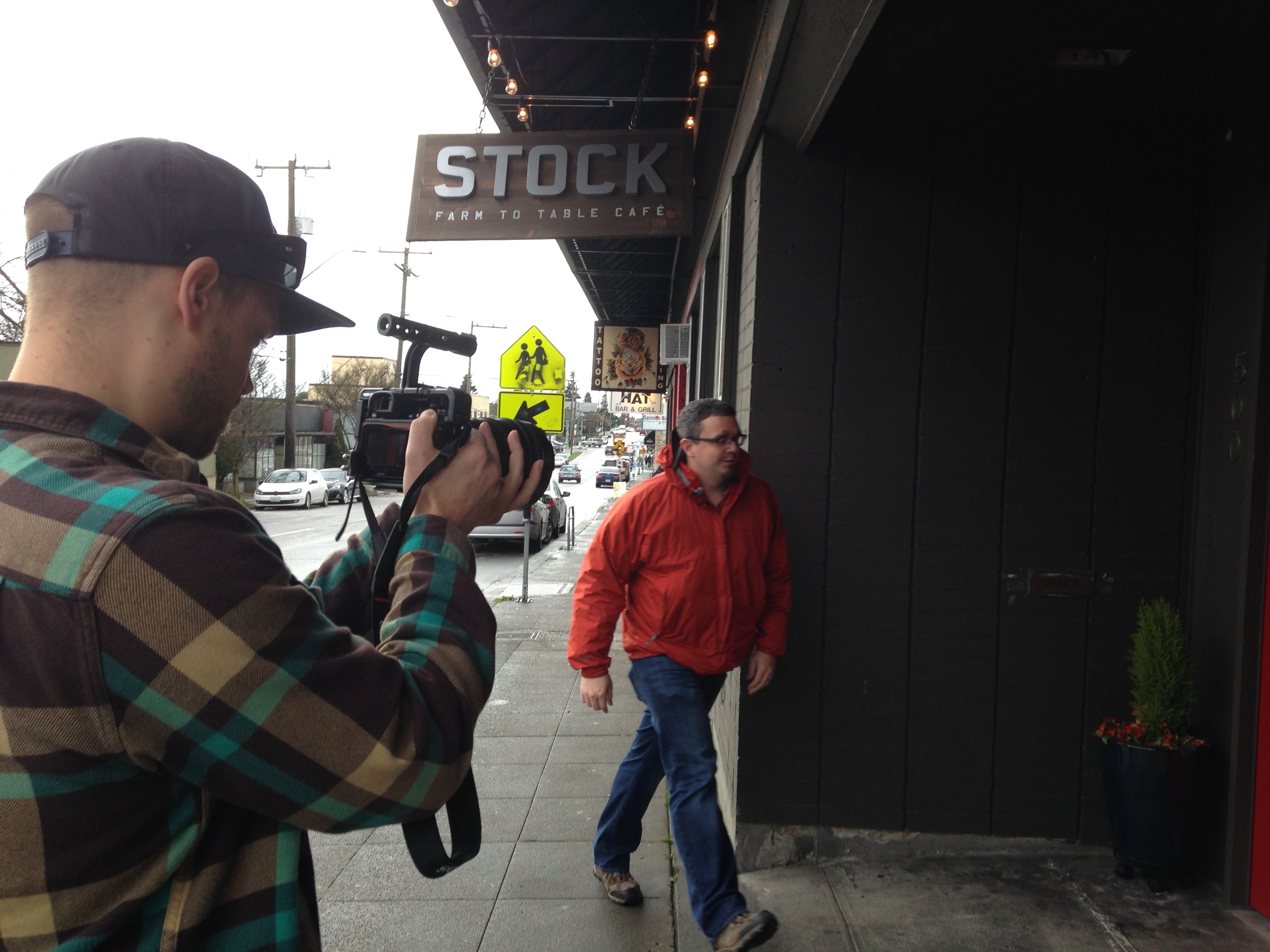 Video is increasingly becoming a core part of online content consumption. In the U.S., adults spend approximately one hour and 16 minutes watching videos on digital devices each day, and online video now accounts for 55% of all mobile traffic. The popularity of online video provides key opportunities for digital marketers, especially when it comes to advertising.
Sites that include video have an average of an extra two minute dwell time compared to sites that don't. Online video advertising spending was set to approach $11.4 billion in the U.S. in 2017, and on top of that, mobile video advertising grew three times as fast as spending on desktop video in 2015.
Marketers who incorporate video into their online marketing efforts are likely to see an increase in customer response. But first, let's review the basics of video advertising.
Popular Video Advertising Tools

In-video overlay ads—similar to banner ads—are image ads that appear at the bottom of a video. The overlay ad appears when the user initiates video play, and on YouTube you can include a companion display ad.
The fastest growing form of video advertising at the moment, however, is actual video clips. They can include short interstitial video ads in mobile apps, notably video games, or pre-roll ads on video sharing sites.
Pre-Roll Versus Native Ads
The big choice video advertisers must make is whether to focus on pre-roll video advertising or native video advertising.
Pre-roll video ads are the short ads that play before visitors can enjoy the web page content they were looking for in the first place. These ads are also displayed before YouTube videos, and viewers are often given the choice to skip them after a few seconds.
Native video ads, on the other hand, are intended to blend right in with the content. These ads appear in your social media feed as you scroll through Facebook or Twitter, and they're also embedded on web pages themselves.
Native video advertisements are typically click-to-play, allowing users to decide whether or not they want to watch—sometimes the video ad will be triggered if you mouse over it—and are usually much longer than pre-roll video ads.
Native Advertising — The Better Choice?
Native advertising is often considered to be a better choice for advertisers than pre-roll. For one thing, unlike pre-roll, native ads are not always blocked by content or ad blockers. As well, native advertising is intended to be more engaging and relevant than pre-roll, so in theory, native advertising generates more clicks and feeds your sales funnel with more highly-qualified leads.
But how do you take advantage of video advertising?
10 Tips for Creating Better Video Advertising
1. Understand Your Campaign Goals
Before you do anything, understand what you are trying to achieve. What is your audience? What action can you realistically expect them to take after watching your video?
2. Invest in Creative
You have to be willing to spend the time and money to make your video look great. More importantly, make sure your brand and your message are both conveyed to the viewer immediately and memorably.
3. Choose the Right Format
Where will you find your target audience online? On mobile? On desktop? Ensure your video ads display correctly on small screens (where most video is consumed these days) and on desktop if necessary.
4. Keep It Short
In a 2015 study from Locowise, the average Facebook video view totaled just 18 seconds, despite an average video length of 55 seconds. So while most platforms will have their own guidelines about format and length, as a rule, it's important to keep video ads as short as possible (60 to 90 seconds at the most).
5. Hook Your Viewer From the Start
It's easy to hit the back button, scroll past your ad, or press "skip." So, be sure to feature compelling content and images—which may include addressing a common problem or discussing what makes your brand different from competitors—within the first three seconds to hook your audience.
6. Use Plain Language
Avoid jargon. Use simple, unambiguous language to describe your product, service or whatever else you're trying to sell. Be clear about the benefits and the next steps the viewer needs to take.
7. Choose the Correct CTA
Depending on your audience, different calls-to-action (CTAs) will resonate with different viewers. Which one will work best with your campaign?

In-video CTAs are part of the video itself. They may include a clickable URL or a screen within the video (e.g., a photo of the product with a 25 percent off promotion).

Verbal CTAs are spoken by a narrator and prompt users to take an action, such as "click on the link below" or "call the toll-free number."

End-card CTAs

are the CTAs you see during the final portion of a video. Your approach could include a written CTA ("contact us now") or a link to a landing page on your site.
8. Nail the Tone
In the limited time you have to connect with your audience, it's better to spend your time and energy getting them excited about what you're trying to sell. So, choose a tone that's in line with your established brand.
9. Remember Your Budget
Video advertising can't do everything. Instead, it needs to be part of an integrated campaign. While it's important to ensure your video is polished, it's also important to remember to keep your costs in check. This will allow you to experiment with different formats and different platforms.
10. Take a Programmatic Approach
By going programmatic (which targets specific audiences through AI and real-time bidding) you can make use of existing inventory, and can test your ads out on a variety of platforms. This way you don't have to commit, and can save on limited resources.
Video Advertising on the Rise
The importance of video will continue to grow in 2016. And as streaming services such as Netflix and Hulu continue grow in popularity, there will be even more opportunities in future for marketers to integrate video ad content across a variety of platforms.
However, no matter how big the marketplace grows it's important to keep in mind your target audience as well as the intent of your campaign when creating video ads. Tracking and analyzing your results through a performance marketing platform is the critical last step to creating a successful video advertising strategy that'll be sure to earn you a more rewarding response.
Author
Becky is the Senior Content Marketing Manager at TUNE. Before TUNE, she led a variety of marketing and communications projects at San Francisco startups. Becky received her bachelor's degree in English from Wake Forest University. After living nearly a decade in San Francisco and Seattle, she has returned to her home of Charleston, SC, where you can find her enjoying the sun and salt water with her family.