Last Wednesday the TUNE team joined forces with AOL Platforms to host an intimate gathering at Bar Agricole in the SoMa district of San Francisco. Four-times-nominated for a James Beard award, Bar Agricole – lovingly dubbed the Leonardo DiCaprio of Bars –  is known for its unique spin on traditional cocktails and everyday fare.
The front of the house is delightfully charming – a cozy patio of rustic tables, meyer lemon trees growing amongst a thick bed of herbs, hummingbirds, and a satellite bar for rent. The food experience was no different. Bar Agricole's executive chef, Melissa Reitz, is on a mission to change the menu – daily! How she manages to do this while maintaining the high standard of eats must be the key to this locale's success.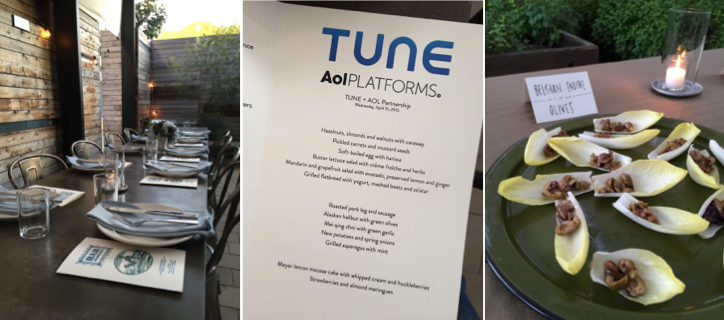 Our event was the kickoff to not only Programmatic I/O, but also to the One by AOL initiative – enabling advertisers to optimize ad campaigns across channels. The role TUNE plays in this initiative is of primary mobile attribution partner.
We'll be diving more into the meat of this partnership at our upcoming webinar – hosted with AOL and VentureBeat. Tune in May 19th to learn more!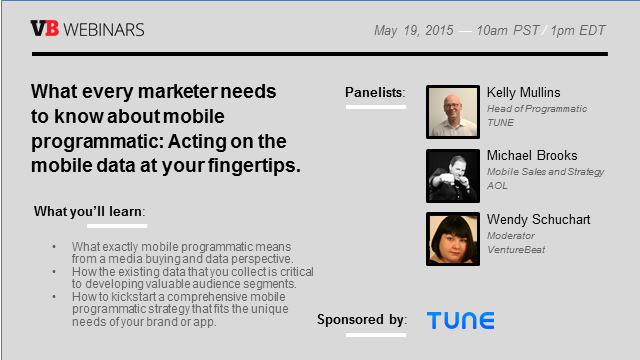 Like this article? Sign up for our blog digest emails. 
Author
Becky is the Senior Content Marketing Manager at TUNE. Before TUNE, she led a variety of marketing and communications projects at San Francisco startups. Becky received her bachelor's degree in English from Wake Forest University. After living nearly a decade in San Francisco and Seattle, she has returned to her home of Charleston, SC, where you can find her enjoying the sun and salt water with her family.