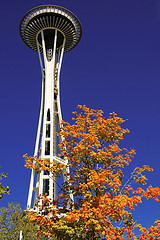 It's that time of year again! The leaves are falling. The air is crisp. And, you start feeling nostalgic for the season's traditions. Oh yes, it's Thanksgiving.
While we know many countries don't recognize the Thanksgiving holiday, there are plenty of cultures that have Autumn harvest celebrations, as well as festivities revolving around giving thanks. Whether it's the Moon Festival in China, the harvest festival of Erntedankfest in Germany, or Thanksgiving in the U.S. and Canada, celebrating the season has a universal theme. And, it's no different for the TUNE Team. We have a lot to be thankful for. As we reflect this Thanksgiving, we'd like to share what some of our team members had to say.
We Are Thankful For Our Coworkers
For Megan Blumenthal in Sales Operations, she's thankful for the people in her life. "I'm thankful for Sabrina Oldham in HR, because she took the time to find my profile on LinkedIn. I have a fabulous job that enables me to challenge myself in my career while providing amazing perks and people to be around all day. I'm also very thankful for my husband and my dog."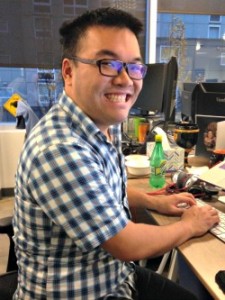 Andy Chen (pictured right) in Account Management echoes this sentiment, "I'm truly thankful to be working alongside such hard working people. We all care about the same thing, and we all expect the best of each other."
Software Development Engineer, Sjan Evardsson is thankful for his coworkers. He says, "I'm thankful I work in a place full of really intelligent people who challenge me daily. It's fun to learn new stuff all the time."
Others appreciate how lucky we are to have wonderful meals prepared daily by our talented chefs. Our newly appointed CTO (congrats!), Niek Sanders says that he is thankful for "the TUNE kitchen". Guessing we can all agree on that!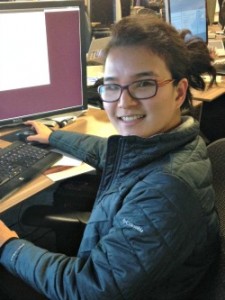 On the other hand, Julie Shuler on the Account Management team expresses her gratitude for companionship. She says, "I'm incredibly thankful for the many life-long friendships that have come together because of TUNE."
For some like Yanmei Wu (pictured left) on our Engineering team, it's about the hard-working individuals around her. "I want to thank the whole API team members' continuous support and all the hard work improving our product every day! You guys rock!"
We Are Thankful For Our Family and Company
Our Tel Aviv office is also getting in the spirit. Our Managing Director of International Operations, Aryeh Altshul, has many things to be thankful for. He says, "I'm thankful for my family and work family. For taking care of people and being taken care of. I'm thankful for building things with people who care and for coming into work everyday and always being challenged. I am also thankful for the blessing of life."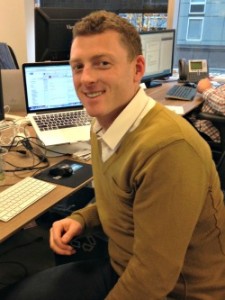 Aussie transplant, David Burke (pictured right) from the Sales team, is celebrating his first Thanksgiving in the U.S. He's thankful to TUNE for giving him the opportunity to work internationally and to his family for agreeing to make the move. David plans to honor the holiday in style. He says, "I'll celebrate and join in this Thanksgiving in an Australian way, by BBQing the bird with a slab of beer, with some mates watching sport on TV."
Also in Tel Aviv, Ofir Brill—from the Sales team—is thankful for his lovely family and two amazing kids. He adds, "I'm thankful to work in an industry where you know last quarter will not be like the next one."
We also feel very blessed for good health. David Benattar, from our Sales team in Tel Aviv, says "I am thankful for my health, and to work for a healthy, stable and fun company such as TUNE which as given me the chance to build a wonderful and challenging career!"
Wishing you a very happy Thanksgiving, from our family to yours.
Author
Becky is the Senior Content Marketing Manager at TUNE. Before TUNE, she led a variety of marketing and communications projects at San Francisco startups. Becky received her bachelor's degree in English from Wake Forest University. After living nearly a decade in San Francisco and Seattle, she has returned to her home of Charleston, SC, where you can find her enjoying the sun and salt water with her family.