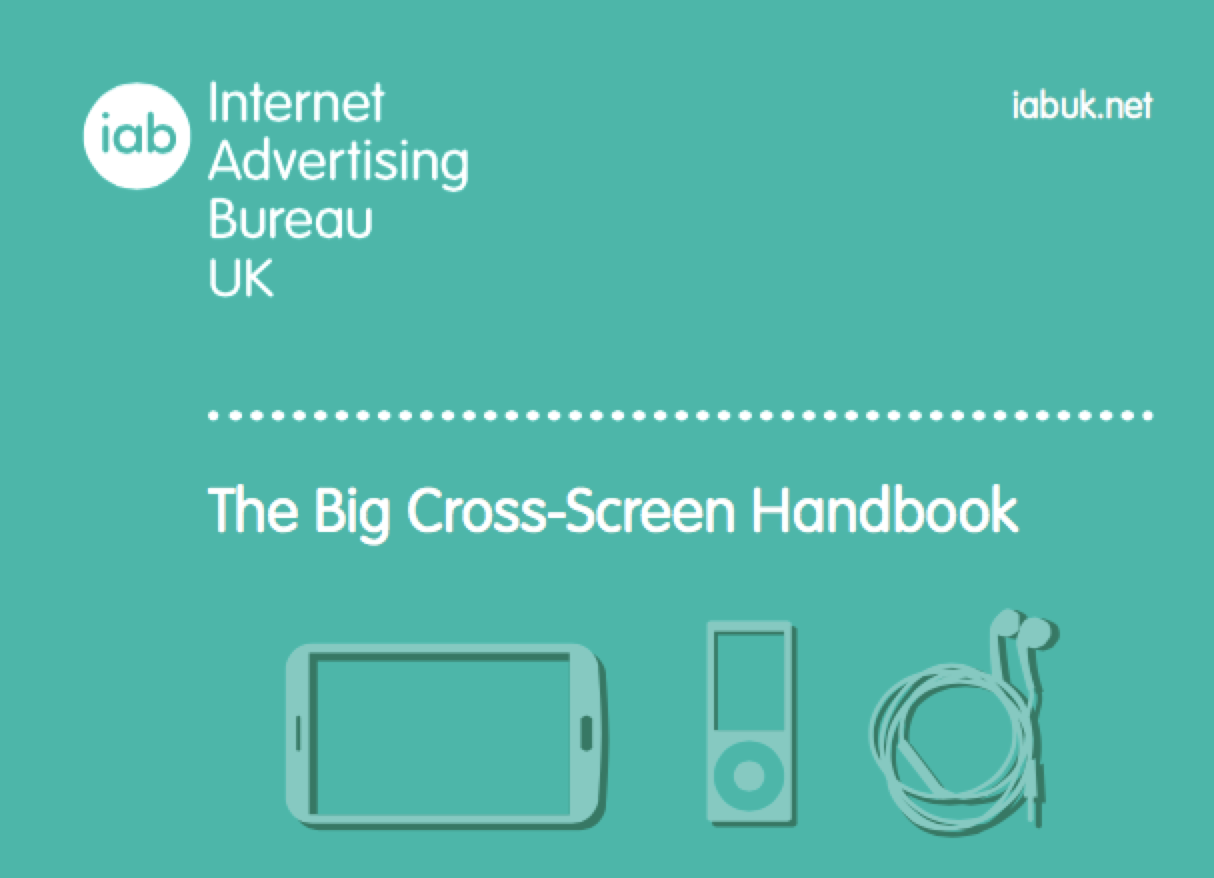 The Internet Advertising Bureau U.K. (IAB) has released its 2015 Big Cross-Screen Handbook, featuring TUNE as the thought leader on performance marketing for cross-screen promotion.
We've seen that consumers use their various devices for different tasks. To date, conversion rates for mobile remain low. As much as 60 percent of digital shopping is done on mobile devices, but only contributes to 15 percent of sales. Mobile is normally used for product research, with purchases occurring on desktop or tablets. The real question becomes, "How you can connect these various devices to individual users?"
So, is it possible to advertise cross-screen if you aren't using Facebook? Yes!
Here are the highlights from TUNE's contribution
Audience segmentation: A frequent method used by marketers to target on the device level, audience segmentation allows you to granularly analyze users once marketers define a specific segment. The marketer can tell whether the user is accessing the site from desktop or mobile, how they got there, their location, age, etc.
Email: For instance, if you were running a campaign using a coupon and promote the coupon using a banner ad, you'll never be able to trace who has clicked on that ad. But, instead you send the coupon as a unique code in a newsletter or other email campaign, you'll be able to identify who has clicked on your coupon ad. Email is a great method to use, especially with other kinds of marketing, such as retargeting.
Retargeting: Using retargeting pixels to cookie users when they visit your Web properties allows you to send targeted ads to specific groups of users depending on the website they viewed. For example, using Google Analytics you can target users who have visited a specific website page, from a specific device, and create a campaign that sends mobile optimized ads promoting the free trial to those users. For, example a campaign could be targeted to someone who visited www.cars.com on an iPhone to send them ads for various vehicles, which would direct them to fill out a form for a sales rep to call them.
Final thoughts — Measurement and Optimization
Knowing the channels where your campaigns are performing the best (or worst) helps you optimize your marketing efforts. Not only is attribution important for fine tuning campaign performance, it helps you give credit to the appropriate channel or publisher.
Because mobile campaign measurement can't rely on cookies, it's critical to use an attribution partner who can measure results via server-side methods.
Like this article? Sign up for our blog digest emails. 
Author
Becky is the Senior Content Marketing Manager at TUNE. Before TUNE, she led a variety of marketing and communications projects at San Francisco startups. Becky received her bachelor's degree in English from Wake Forest University. After living nearly a decade in San Francisco and Seattle, she has returned to her home of Charleston, SC, where you can find her enjoying the sun and salt water with her family.