As a mobile marketer, continually growing your user base often requires reaching out to new audiences and experimenting with additional markets. Latin America is one of the regions our customers ask about often. Led largely by Brazil, Mexico, and Argentina, mobile ad spend in the region is projected to grow from $1.41B in 2015 to more than $6B in 2018. Though the region is still emerging, Latin America is clearly establishing itself as an important marketplace in the app economy.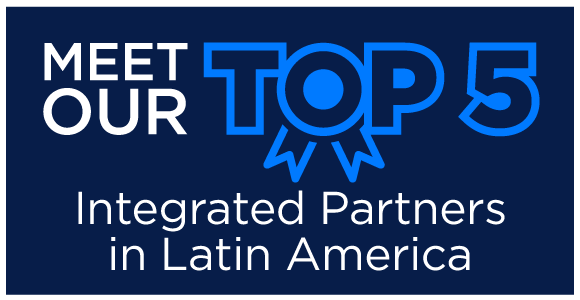 In an effort to help you find top performing partners in Latin America, we analyzed more than 600 MobileAppTracking integrated partners, focused on those that offered services in the region, and generated scores based on three equally weighted factors:
Revenue per Install
Install Volume
Client Adoption
We understand that this methodology is not perfect, but we believe these rankings enable you to establish partnerships with trusted organizations that consistently perform at a high level. To be clear, these rankings are based solely on partner performance related to MobileAppTracking, and do not account for business that exists on other platforms.
The top five partners in Latin America are presented in the rankings below. Visit our Integrated Partner page to see a complete list of all our partners.
TUNE Top 5 Partners – Latin America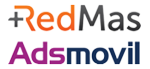 1. RedMas/Adsmovil – RedMas merged with Adsmovil in 2013.  RedMas, a Cisneros Interactive company, is one of the leading digital advertising networks in the Latin American and U.S. Hispanic markets. RedMas offers online advertising solutions, especially such contextual advertising formats as In-text, In-image and Related Tags. Adsmovil is the premier Mobile Advertising Network serving the U.S. Hispanic and Latin America markets in Spanish and Portuguese language. Adsmovil provide brands, agencies, and publishers the best of the cross-cultural mobile advertising services while adding the measuring tools, targeting & accountability that partners need in order to grow their reach.
---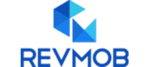 2. RevMob – RevMob provides a mobile ad platform for global publishers, developers and advertisers. Headquartered in Sao Paulo, Brazil, the company provides its publishers with eCPMs significantly above the industry average through a unique algorithm with a simple SDK implementation.
---

3. Hunt Mobile (Opera) – Hunt is the leading independent mobile advertising company targeted to Spanish-speaking market, including all Latin American and the U.S. Hispanic market, and offers solutions to discover, build brands and capitalize on the mobile Internet sector. Headquartered in Argentina, our goal is to develop the business throughout the region with offices in Brazil, Mexico, Colombia, Costa Rica and Chile, while doing business in all of the countries which make up the LatAm region. We help companies to develop their mobile content at the highest level.
---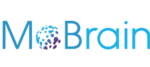 4. MoBrain powered by Headway Digital – MoBrain is a turnkey platform designed to streamline every aspect of mobile campaigns, yet still let marketers reap the numerous benefits of DSP and programmatic marketing. Headway Digital is your programmatic media company, connecting media buyers directly with real-time display advertising markets and audiences around the world. The company's technology integrates DMP and DSP capabilities for seamless, data-driven campaigns in emerging and developed markets alike.
---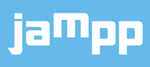 5. Jampp – Jampp is an app marketing & re-engagement platform. They aggregate over 150 ad networks and RTB exchanges to drive and optimise traffic to apps. The Jampp platform algorithms factor in information about each user's profile as well as about the ad impression's context, their programmatic platform (through a combination of big data and machine learning) decides within milliseconds how much the ad impression is worth and what message or creative to show each particular user. The company is based in London, Buenos Aires, Cape Town and expanding into the US and other countries soon.
---
Part of our mission here at TUNE is to connect you with top performing partners that can help you be successful. Visit the following pages to view our top performing partners overall and other regional leaders:
Looking for partner insight in a region not listed here? Give us your recommendations for future top performing partner lists in the comments below.
Author
Becky is the Senior Content Marketing Manager at TUNE. Before TUNE, she led a variety of marketing and communications projects at San Francisco startups. Becky received her bachelor's degree in English from Wake Forest University. After living nearly a decade in San Francisco and Seattle, she has returned to her home of Charleston, SC, where you can find her enjoying the sun and salt water with her family.