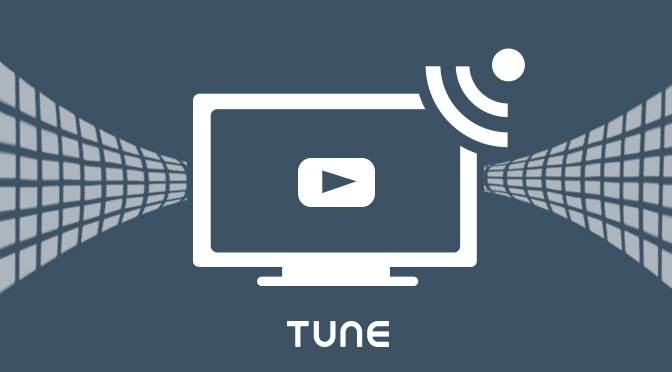 This is a guest post from Eugine Dychko, a content writer at ComboApp.
---
Video streaming turned from a sci-fi dream into mundane reality after smartphones became widespread. They have provided essential, portable, high-quality cameras for video, LTE Internet for connectivity, social media for sharing, and app stores for software distribution. As for the last, video streaming apps are experiencing high year-over-year growth in the U.S. A Cisco report predicted that by 2017 video will claim up to 70% of mobile traffic. From the looks of it, video is gearing up to take over mobile Web.
This year's hype over mobile video streaming apps, Meerkat and Periscope, is a strong indicator of mobile video growth. Both these apps received a lot of media coverage in March, when Meerkat was the headliner at SXSW and announced 14 million USD in funding and the Periscope app was acquired and presented by Twitter. Meerkat and Periscope provide similar services: Free live video streaming that is distributed through Twitter with user engagement in the form of comments and likes. The main difference between them is that Periscope lets videos remain archived for 24 hours, while Meerkat supports live videos only, making it difficult for users to keep up with live streams. In general, Periscope appeared to be a better developed app, with a friendly UX and helpful features.
Both Meerkat and Periscope use Twitter as a central distribution platform, which is beneficial for Periscope, receiving more Twitter mentions and parent company support. For Meerkat, it is hard to compete with an app that is being promoted by the platform it is depending on for user engagement. Meerkat's popularity started slowing down right after Periscope's partnership with Twitter was announced. Despite the massive media coverage, Meerkat failed to get into the U.S. iPhone top 100 chart, showing that hype got ahead of the real app acceptance. For now, Meerkat has around 2 million users, while Periscope surpassed 10 million mark in August 2015.
Although both apps have their audiences, including celebrities and brands, they still lack important instruments for providing positive ROI. The central problem with Meerkat and Periscope is that they haven't defined their niche. The apps allow you to follow streams from complete strangers and ordinary people, which isn't seen as fascinating content for most users. There is not enough substance to maintain constant interest and virality. One more reason users are interested in Meerkat and Periscope is their format: If you follow a broadcaster, you'll get spammed by notifications, and if you are not fast enough to join the stream, you'll end up with a dead link.
Live streaming is quite a mature industry and there were many mobile platforms for video streaming before Meerkat and Periscope. Most of them haven't survived, while some became extremely popular. The older video streaming apps became a success by creating their own community and finding their niche.
Twitch was acquired by Amazon for 970 million USD last year and became a popular platform for gamers. It allows users to broadcast and watch video games and chat simultaneously with other users. Twitch was successful in finding its audience of users with shared interest.
YouNow is one of the top grossing social apps on iOS that also benefits from its own community. Users are mostly teenagers who post and view  amateur videos from everyday life. Sounds weird, but the app has a successful monetization model and tons of fans.
Ustream wasn't always a video platform for brands: It started as a consumer app and has been around for eight years. In 2013 it began to focus on corporate clients, who wanted to use video service in order to achieve business goals. Ustream provides paid plans for enterprise (starting from 99 USD) and guarantee high-quality video streams.
Facebook has also recently joined the video streaming trend with its streaming feature Live. Live is opened to public figures, celebrities, and journalists only, and they all need to have verified Facebook accounts. Live video streaming will appear in followers' newsfeeds in Facebook. So it's basically concentrated on creating unique content by celebrities and influencers for their fan bases.
All these apps established themselves as a platform for a certain audience, which appeared to be an efficient strategy. Meerkat and Periscope keep experimenting with adding new features to make their service more convenient and suitable for diverse purposes. Some believe that live-streaming apps are an efficient tool for business owners to grow audience and improve sale strategy. Meerkat and Periscope have also been seen as cost-effective tools for live events and concert coverage. Live mobile streaming is evolving, and so are the apps' formats and features. ComboApp will stay tuned to watch and share the next big thing in the video streaming world.
Do you prefer one of these streaming apps over the others? Share your thoughts below!
Like this article? Sign up for our blog digest emails. 
Author
Becky is the Senior Content Marketing Manager at TUNE. Before TUNE, she led a variety of marketing and communications projects at San Francisco startups. Becky received her bachelor's degree in English from Wake Forest University. After living nearly a decade in San Francisco and Seattle, she has returned to her home of Charleston, SC, where you can find her enjoying the sun and salt water with her family.