Ever wonder what it would be like to have a front-row seat on critical events in history? The opening skirmishes of the American Revolution, Churchill's "we shall fight on the beaches" speech, Canada's cold-war victory over the USSR in the 1972 ice hockey super series…
(OK, I'm Canadian, you insert your own highlights.)
For the past two years, I've been building VentureBeat's research division, focusing on martech and mobile. And today, I'm joining TUNE in a lofty-sounding role: Mobile Economist.
In other words, a front-row seat on history.
How so?
We live in the most amazing times. Technology our recent grandparents would consider magic is normal, even boring. Toddlers consume it effortlessly. Massive and astonishingly rapid societal shifts have transported us from 50 years of passive mass media consumption to personal, interactive, creation/curation/consumption in, culturally speaking, the blink of an eye.
How we start companies, what products look like, how businesses are structured, and how marketers communicate and connect have all changed, and changed fast.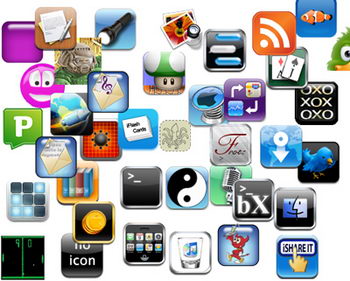 Driving this change are a host of innovative startups and massive enterprises, engaged in an enormous game of thrones. Google, Apple, Microsoft, Facebook, and other giants want to build and own strategic components of the new economy. Startups are bubbling up new ideas and new collaborative models of products and services using mobile technology and the cloud … and reaching massive billion-dollar valuations quicker than ever before. And big brands are working hard at reinventing themselves and their positioning as the pace of change accelerates, and modes of creation and consumption shift.
Over the past two years I've focused on how marketers are creating new connections with their customers, exerting new influence on customer experience, and reinventing their roles as they adopt new technologies. Marketing has changed more over the past five years than it did in the previous 50, Marketo CMO Sanjay Dholakia told me last year. And one of Adobe's key marketing cloud leaders, Suresh Vittal, told me a few months ago that marketers have no choice but to adapt.
We want to help.
Here's the exciting part: TUNE sees close to 10 billion mobile ad clicks a month. Perhaps 2-3 billion mobile app installs. And our technology touches literally billions of devices around the globe: in the U.S., of course, but also Western Europe, India, Korea, Japan, China, Russia, and many other places in Asia, Africa, and Oceania.
Within that data is the key to unlock marketers' future success.
My goal as TUNE's mobile economist is to connect you with the data, insights, and strategies that will help you win in mobile. That includes mobile user acquisition. App store optimization. Organic installs. Push messaging. It includes mobile advertising for brands. It includes mobile user engagement, and it includes tracking and attribution so that you know what's working, when, how … and how it compares to other channels.
The world is changing, and what it means to understand and serve your customers is changing along with it. TUNE can help, simply because we see not only a significant swath of the market, but also what some of the highest-performance and most influential brands are doing to succeed.
My goal? To learn … and to share.
Like this article? Sign up for our blog digest emails. 
Author
Becky is the Senior Content Marketing Manager at TUNE. Before TUNE, she led a variety of marketing and communications projects at San Francisco startups. Becky received her bachelor's degree in English from Wake Forest University. After living nearly a decade in San Francisco and Seattle, she has returned to her home of Charleston, SC, where you can find her enjoying the sun and salt water with her family.