Connect with TUNE Partners
With the right relationships in place, partner marketing becomes more than a low-risk, high-reward channel. It becomes an opportunity for businesses to grow together beyond what they could have achieved apart. When a brand and a partner truly click, there's no limit to how far their partnership can go.

Here at TUNE, we want to see brands and all of their diverse partnerships succeed. Affiliates, content publishers, influencers, mobile app makers, agencies, performance networks, tech providers, business development relationships — find and work with them all through TUNE.

Discover new partners quickly, easily, and directly through the TUNE Partner Marketing Platform in Connect, TUNE's partner ecosystem. In Connect, you'll find a curated collection of high-quality media, agency, and technology partnerships to grow your business. If you would like to become a TUNE Partner, please visit the relevant page below to apply.
---
CONNECT ECOSYSTEM
Media Partners
TUNE's Media Partners include partnerships of all types: content publishers, influencer platforms, loyalty and coupon sites, media buyers, performance display and cart abandonment partners, mobile apps, and a wide range of networks.
Search or browse through our curated, vetted collection of quality affiliates, publishers, and networks in the TUNE platform, and then connect with these partners in one click.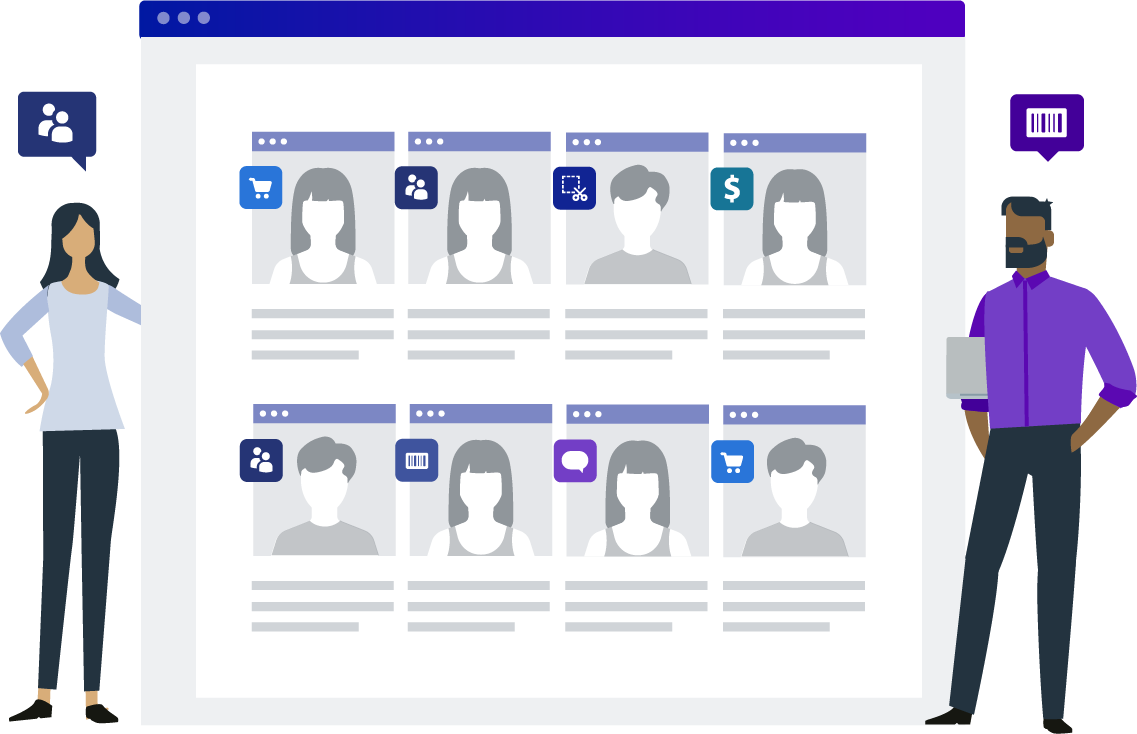 CONNECT ECOSYSTEM
Agency Partners
Because TUNE is truly a pure SaaS platform, we have a natural partnership with agencies. Our agency partners know their clients receive the best technology in the industry, along with award-winning technical support. TUNE agency partners never have to worry about us encroaching on their business.
Agencies provide a wide array of services for brands. In general, agencies help execute three key phases of a brand's partner program: developing program strategy, managing the program, and optimizing program performance.
CONNECT ECOSYSTEM
Technology Partners
TUNE Technology Partners provide best-in-class integrated solutions to ensure the TUNE Partner Marketing Platform can meet your unique needs. Our Technology Partners enhance the value of your partnerships and program by providing a variety of tools and insights that you can leverage to customize your business, your way.
---
Tech That Ties Us Together
RESEARCH AND RECRUITMENT
Partner Discovery Tools
Finding the right partnerships for your brand is not a one-time activity. It is an ongoing process that should be built into a daily routine, as it is the lifeblood of every business that relies on partner marketing. Too often, this seemingly simple task becomes the biggest challenge for new programs.
TUNE offers a variety of tools that simplify and streamline the partner discovery process. These include our integrated, in-platform partner listings and research and recruitment tools to help you find the perfect partner for your needs.
FUTURE-PROOF TRACKING
Connecting the Dots Across Mobile and Web
Nothing sours a partnership more than lack of proper credit. As a brand, consider the importance of the technology that brings the customer journey together. For over 10 years, TUNE has been providing this technology to customers in the most versatile, accurate, and granular tracking solutions available, designed to outlast the challenges presented by cookies, privacy, and third-party tracking.
Our solutions include postback tracking, a server-side tracking method that we developed and built into the TUNE platform, cookieless tracking, and clickless tracking. We also partner with the world's best mobile measurement partners (MMPs) to provide tracking throughout the mobile ecosystem. MMPs specialize in tracking outcomes, such as installs, in-app events, and engagement actions, from the consumer click to the app store and in apps. TUNE has integrations with every major MMP, so our customers can take advantage of superior mobile measurement with no additional SDK.
When your program is backed by the best tracking solution in the industry, everybody wins: your customers, your partners, and your business.