Artisan shared the optimization tests functionality of its platform and won the People's Choice Award at Philly Tech Week's Mobile Monday Mid-Atlantic.
Ported Post: This entry was originally published in the Artisan Mobile blog. Artisan was rebranded as In-App Marketing after being acquired by TUNE in July of 2015.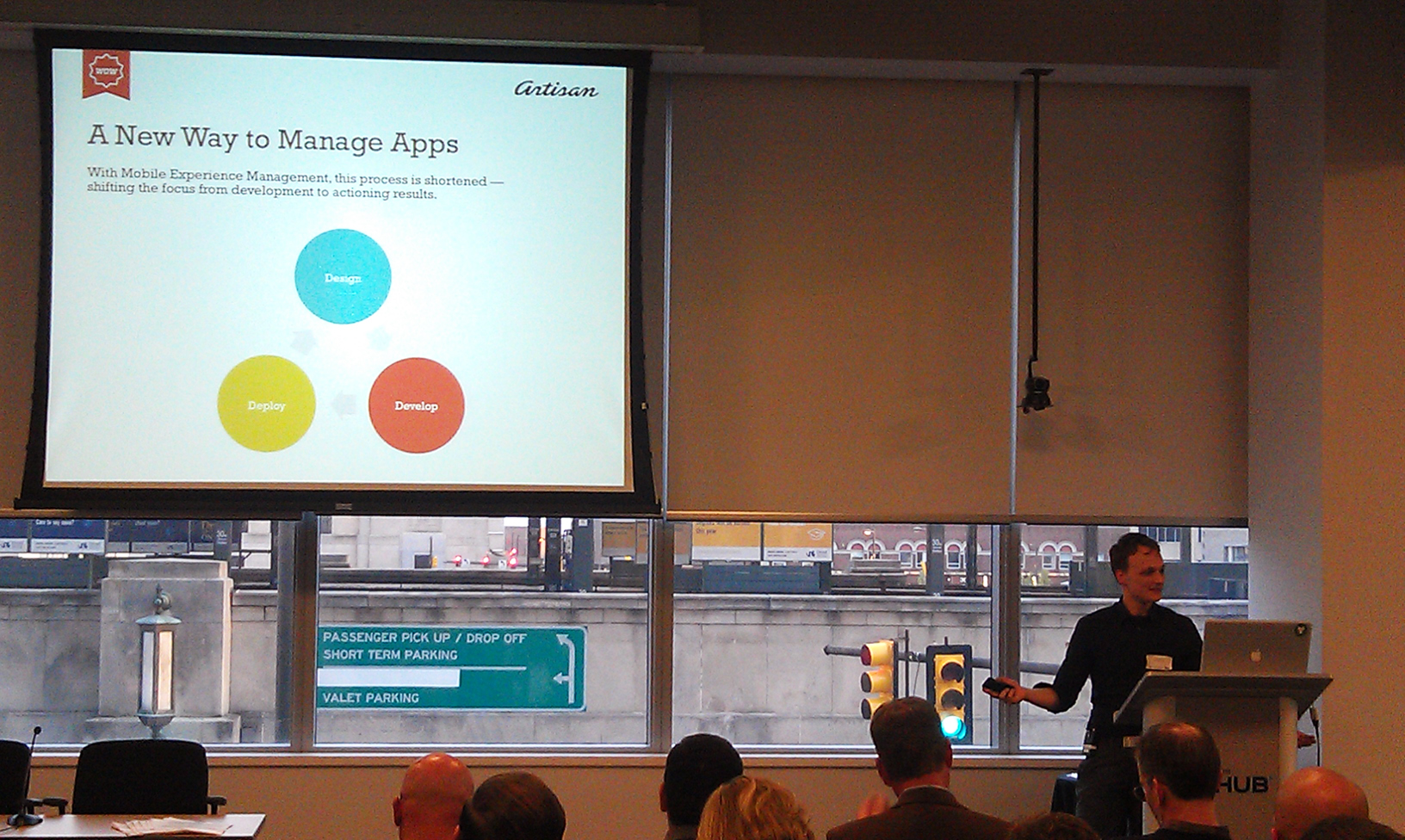 In cooperation with Philly Tech Week, Mobile Monday Mid-Atlantic hosted its sixth Demo Night yesterday in the Cira Centre just outside Philadelphia's 30th Street Station. Competition was fierce at the annual event. Artisan took home the People's Choice Award for top presenting company with its optimization tests demo!
We showed off Artisan's features allowing app publishers to make real-time mobile app changes, run mobile optimization tests, and track user behavior. The audience responded, and we took home the prize.
Thanks to Mobile Monday Mid-Atlantic for hosting the event, and to everyone who voted for the Artisan platform.
Author
Becky is the Senior Content Marketing Manager at TUNE. Before TUNE, she led a variety of marketing and communications projects at San Francisco startups. Becky received her bachelor's degree in English from Wake Forest University. After living nearly a decade in San Francisco and Seattle, she has returned to her home of Charleston, SC, where you can find her enjoying the sun and salt water with her family.