I recently attended the Dublin Web Summit – wow what an impressive conference. The lineup of speakers, the various tracks, the expo floor, and the overall organization were all exceptional. And if you're into browsing startups, this was certainly the place to be. That, coupled with the hospitality of the Irish made for an extremely worthwhile experience.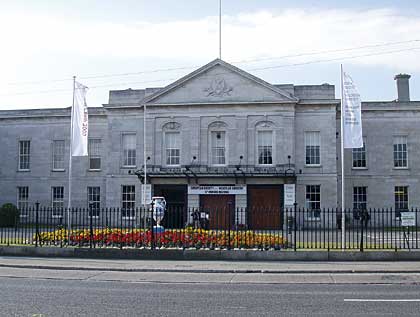 To start, it's hard to beat the entrance into the Royal Dublin Society building, which mixed Old World tradition in decor and architecture with the innovative atmosphere of web entrepreneurs.
From there I moved directly to the Digital Stage where you could catch speakers like:
Andrzej Moyseowicz, Strategy & Innovation Director at Saatchi & Saatchi
Ronan Harris, Senior Director at Google
Dharmesh Shah, Co- founder & CTO of Hubspot
Joe Stepniewski, Co-Founder of Skimlinks
Ryan Holmes, CEO of Hootsuite
Omid Ashtari, Director of Business Development at Foursquare
There was also a stage completely devoted to Cloud computing with representatives from Microsoft, HP, VMware, Cloudability, Box, Salesforce and others.  I did think it was a little funny to find the Developer Summit tucked away in a back hall, nearly hidden from view, with only a crudely made sign pointing the way. Guess they're trying to know their audience? Ha.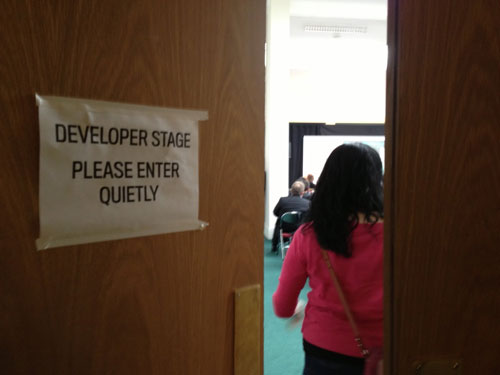 Looks can be deceiving though. They had some incredible presenters at the Developer Summit including: the co-founder of MySQL, the former CEO of Mozilla, as well as a former lead programmer at both Facebook and Twitter, Josh Elman.
In general the overall content was extremely high quality. I didn't have a lot of time to attend the main stage, but my favorite panel there was one where they put a few venture capitalists on the spot on the topic of Crowdfunding with Eric Eldon, a Co-Editor of TechCrunch, moderating.
Matt Williams, EIR at Andreessen Horowitz
Danae Ringelmann, Co-Founder of Indiegogo
Jeff Lynn, Founder and CEO of Seedrs
Jon Soberg, Managing Director at Blumberg Capital
Cathy Pearson, Get The Picture Productions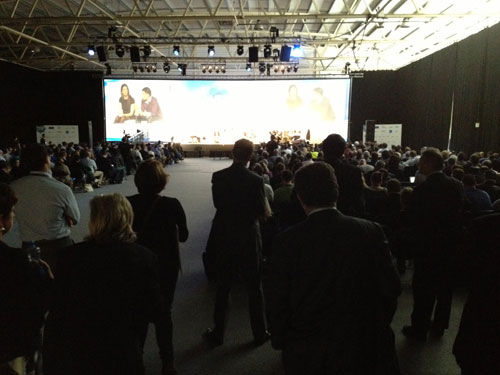 I loved when Eric asked each panelist whether they were bullish or bearish on investing in certain companies. He started off the questioning with Twitter and Facebook, before moving on to companies with even more controversial valuations including Pinterest and Spotify. It was a really fun panel to look in on and a packed house.
The expo hall was primarily made up of startups, which I found really fun and refreshing. Every booth was the same, differentiated only by the company logo and a flag to designate where the company is headquartered.  I had great conversations with startups ranging from the co-founders of Zirtual, to the CEO of Game Analytics which is in Beta, and a new Texas Holdem app coming from Oteeto.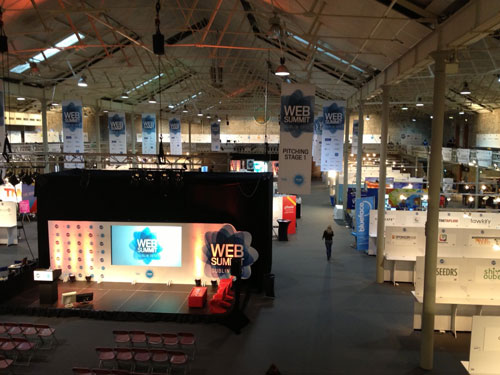 To be fair, this photo was taken early in the morning before the expo opened and was flooded with people, but you can get an idea of the layout here. To your right you can see some of the startup stands I was referring to and you can see how they lined both sides of the expo hall.
I also had a great chat with Nick Peart, Marketing Director EMEA at Zendesk. It was so great to share ideas about the SaaS space and learn about some of their future plans. As a customer of ZenDesk, we certainly rely heavily on their ticketing system to make sure we're taking care of our clients. I love the simplicity they've baked in and their vision for making it easier to plug in external products and technologies. That stuff is obviously right down my alley. I'm bringing one T-Shirt home for our customer support team so I guess they'll need to take turns wearing it… Sorry guys.
Dublin Web Summit is definitely on my list for future shows! If you plan on hopping across the pond for any events, I really can't imagine missing this one.  You might be able to sneak in a trip to the Cliffs of Moher or Blarney Castle, as well as test your skills in driving the crazy roads of County Clare on the left side of the road. Ireland + Dublin Web Summit = Well worth your time. 🙂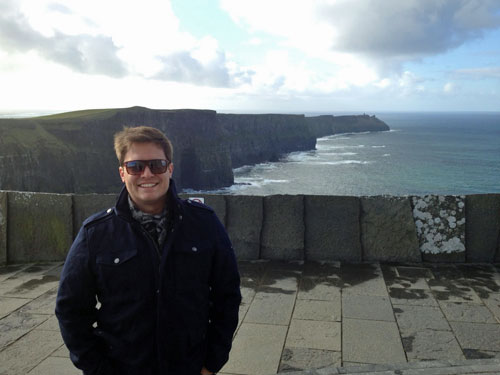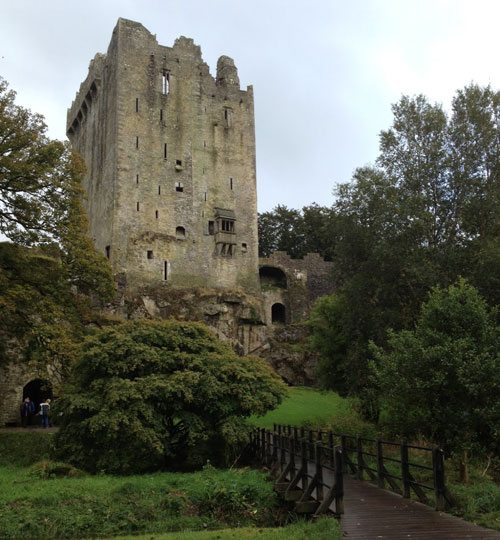 Author
A digital marketer by background, Peter is the former CEO of TUNE, the enterprise platform for partner marketing. In 2018, he sold TUNE's mobile measurement product to Branch, unifying measurement and user experience. He led TUNE's efforts to bring better management technology and automation to marketing partnerships, across affiliates, influencers, networks, and business development relationships. Follow @peterhamilton