Not sure if you're ready to sign up for HasOffers? Luckily, we offer a free 30 day trial to ensure HasOffers is right for you. To promote the HasOffers tracking platform, we run organic and PPC campaigns on both Facebook and Google. Of course, the results of these campaigns – and their impact on whether customers ultimately convert after signing up for a free trial – vary drastically.
We ran a comparison of HasOffers signup conversions in terms of referrals from Google vs. Facebook over the past year (2/1/12 – 2/1/13). What we found is that overwhelmingly the majority of trial signups (95.6%) continue to come from Google rather than Facebook (4.4%). Part of that is attributable to traffic, as we currently receive 10x more traffic from Google than Facebook, but when you compare apples to apples the picture becomes clearer. We received 1 signup conversion for every 195 visits we received from Google vs. 1 signup conversion for every 396 visits we received from Facebook.
Check out the infographic below to see how Facebook and Google compare for free trial conversions, and let us know if you are seeing similar results (or not.)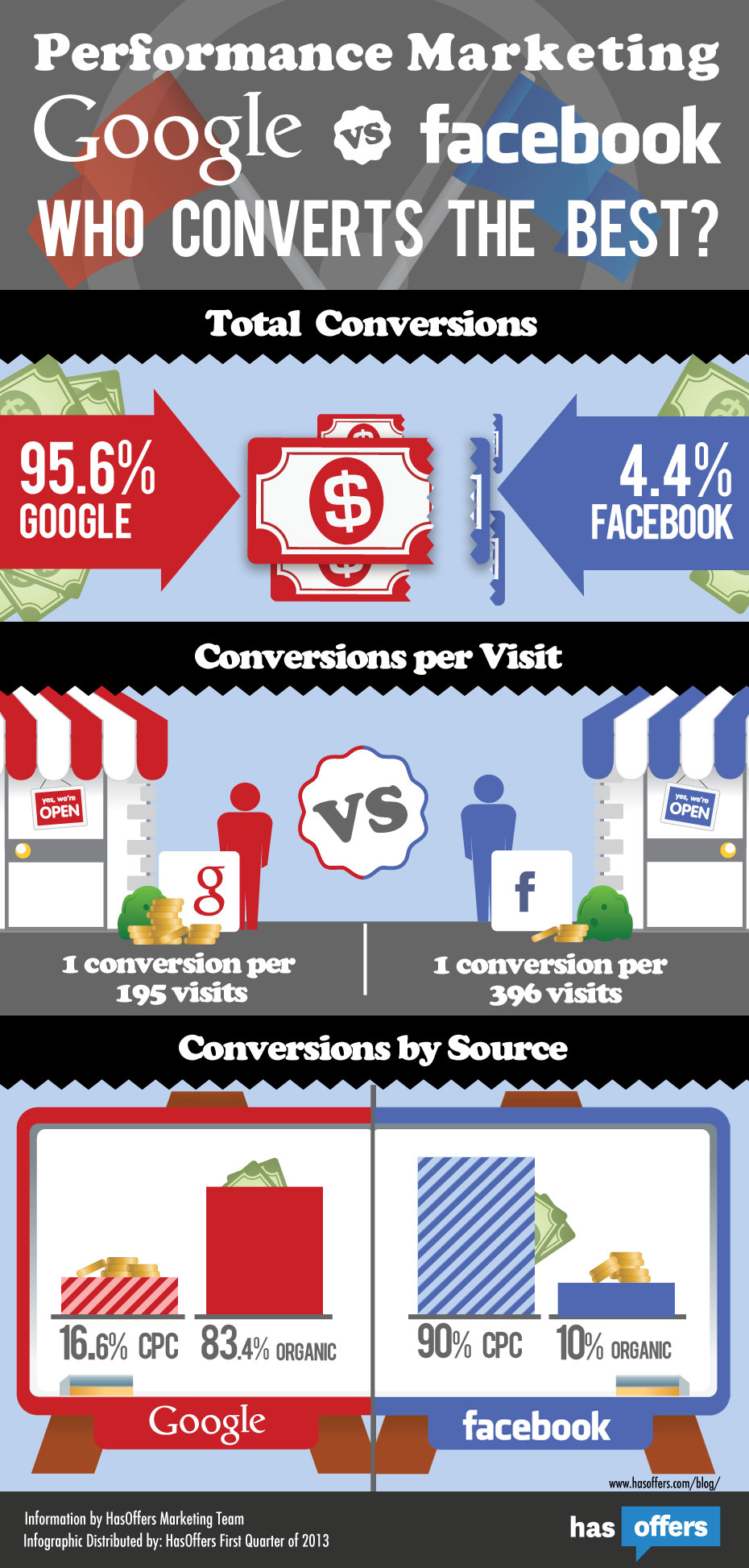 Like this article? Sign up for our blog digest emails.
Author
This post was provided by a guest contributor. To check out posts by our most frequent authors, subscribe to our blog.