This is a guest post from Andrew Kilday, the founder of The Performance Factory, from the Global Insights lunch in Sydney, Australia. 
---
The Australian performance marketing industry has been growing for the past 15 years, but the last five we have seen a real explosion in the lead generation space, with an estimated spend of 300 million AUD  per year by local advertisers.

A couple weeks ago, The Performance Factory (TPF) had the honor of sponsoring the HasOffers by TUNE Global Insights lunch. The event took place at the QT Hotel and was full of Australian performance marketing leaders. The attendees were not only treated to a great lunch and a couple of drinks—the event provided the perfect platform for networking. What's more, David Burke, marketing strategist at TUNE, was back in his home country to share his insights and experience. Having worked in the industry for over 10 years, I knew most people in the room, but it was also great to meet some new players in the space, notably GroupM Connect, Mindshare and their client American Express.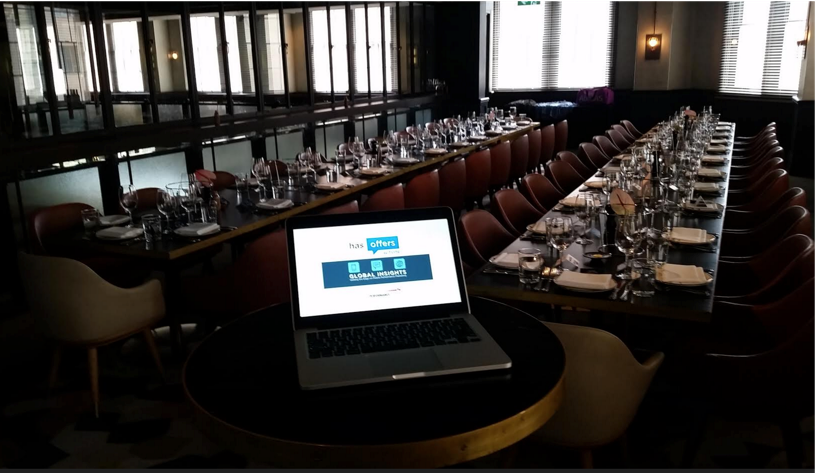 Over these last 10 years, I have been deeply involved in all aspects of performance marketing—lead generation in Australia has grown to be the largest vertical (one that TPF specializes in)—but like any good businessman, we need to keep abreast of new technology trends and potential revenue streams. David promised to deliver insights into how leading performance marketers are utilizing technology to grow their global business—how could I possibly say no!
So what were the key takeaways from the presentation and what does that mean for the Australian industry? It's a good question, and let me answer it.
Finding #1: The performance marketing industry is dominated by mobile app user acquisition campaigns. HasOffers has seen the percentage of mobile app campaigns grow from 40 percent to now over 60 percent of all traffic is related to mobile apps.
TPF: Lead generation in Australia is a mature industry and I had a sneaking suspicion that mobile app campaigns (which are rare for Australian businesses) are large; however, I wasn't aware of the sheer scale. We've been working on our UA offering for the last six months at TPF and it's good to know we are ahead of the trend in Australia.
Finding #2: For mobile app campaigns, cost per engagement (CPE) is not here yet, but it's coming. David shared examples of some large campaigns where the network and advertisers were tracking post install events—such as a sale or first purchase, but not providing that insight or reward to the media partners.
TPF: This is great news for us. We have been working in CPE for decades now—but on a CPA or CPL basis. We have the media models and the right staff to work with apps on the CPE basis, but first things first: we need local mobile app campaigns!
Finding #3: The giants of performance marketing are falling behind in the mobile age.
TPF: It was very interesting to learn that many of the billion dollar companies that have dominated performance marketing, for instance Commission Junction, have fallen behind when it comes to mobile Web and mobile app tracking and attribution. Our company has invested heavily in TUNE technologies—HasOffers and the TUNE Partner Center—so we are well positioned to take advantage of these lumbering giants!
API's—The future is already here with networks and clients passing information and data to each other via API. This is enabling the entire industry to become way more efficient and adaptable. We really need to think about how we build technology to support our advertisers and media partners in Australia and abroad.
I'd like to thank David for his continued support of the Australian market and we look forward to being involved in the next lunch.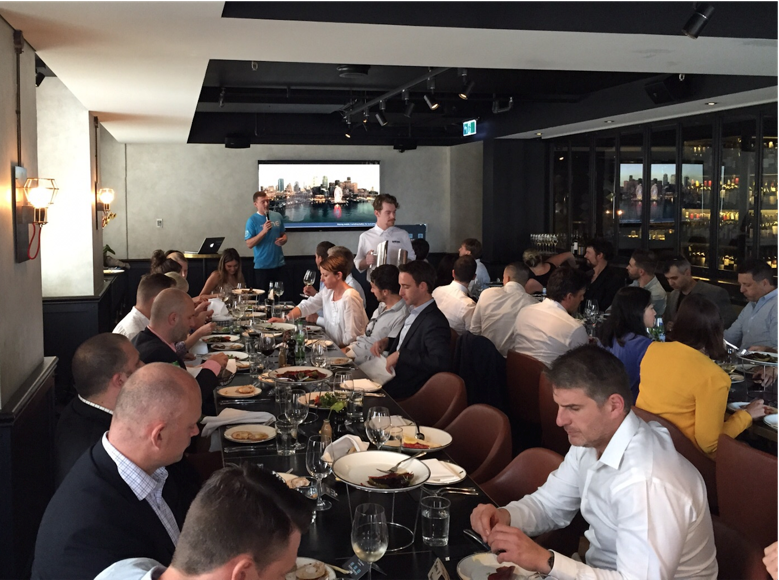 Like this article? Sign up for our blog digest emails. 
Author
Becky is the Senior Content Marketing Manager at TUNE. Before TUNE, she led a variety of marketing and communications projects at San Francisco startups. Becky received her bachelor's degree in English from Wake Forest University. After living nearly a decade in San Francisco and Seattle, she has returned to her home of Charleston, SC, where you can find her enjoying the sun and salt water with her family.