Today I'm excited to announce the opening of the first Japanese office for TUNE in Tokyo!
This office will provide direct, human service to marketers in Japan. Not only is it important to respond in the local language, but we want to build rich relationships with our customers and partners in Japan. In order to do that, we've hired some amazing people with deep knowledge of both the market in Japan as well as the challenges of mobile measurement. With backgrounds like Yahoo Japan, Cyber Agent, and Doubleclick, TUNE's employees in Japan bring the experience they need to quickly solve issues and fully support our customers. I believe that experience, combined with TUNE's signature human touch, will be a huge help to marketers in the region who are working hard to drive success on mobile.
Before making a move, we wanted to learn as much as we could about the market in Japan. In Japan in particular it is important to get it right and build a team with experience and integrity. We took our time looking for the best initial hires and worked closely with our partners to understand the most important gaps we need to fill for marketers in Japan. I believe taking a measured approach is extremely important in Japan.
Perhaps the most exciting thing about the Japanese market is the average purchase behavior per consumer. Japan is not the largest country by square kilometer, but both the influence and engagement of consumers in the Japanese market are perhaps the most advanced. From mobile commerce to gaming, Japanese people are highly engaged and extremely active. Measuring that engagement and determining the return on marketing campaigns is what TUNE is all about. We look forward to both the unique challenges we'll find in helping service marketers in this fast paced environment as well as experiencing the growth of that engagement over time. Investing in the Japanese market today means building long-term relationships. This is something we're committed to doing at TUNE.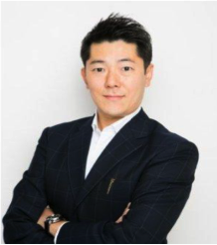 "Japan is full of mobile marketers that appreciate the need to measure their campaigns and optimize their performance based on data-driven metrics. With an office in Tokyo, I'm looking forward to closely working with marketers and agencies to help them drive the best results on mobile with the TUNE Marketing Console." Naoki Sassa, Japan Sales Director, TUNE.
If you're a mobile marketer in Tokyo, we welcome you to register to attend our city tour where we are bringing together marketers for a half day of actionable insights and networking. Register now.
Like this article? Sign up for our blog digest emails. 
Author
A digital marketer by background, Peter is the former CEO of TUNE, the enterprise platform for partner marketing. In 2018, he sold TUNE's mobile measurement product to Branch, unifying measurement and user experience. He led TUNE's efforts to bring better management technology and automation to marketing partnerships, across affiliates, influencers, networks, and business development relationships. Follow @peterhamilton