Why should brands, retailers, and companies that are not mobile-first or mobile-only make engaging customers via their own branded mobile app a very top priority?
The answer, here (with some additional commentary below):
Engaging customers via your own mobile app should be a top priority for most companies primarily because at scale, there is not a single better existing way to understand your customers, their contexts, and how they want to you to serve them.
That doesn't mean your app is all about you, or that customers necessarily care about your corporate goals.
Quite the contrary!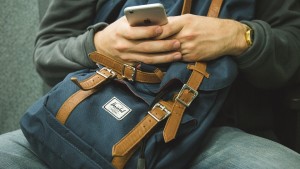 What it does mean is that when you find the right way to offer your customers something they need that no-one else can provide, and you provide that special something either in your mobile app, or via your mobile app, or controlled by your mobile app, or monitored by your mobile app … you will start learning fast. You will learn when they buy, where they buy, what they consider but don't end up buying, what they are interested in, and much, much more. In addition, you will have gained a way to thoughtfully and respectfully message your customers in reaction to their actions and desires, on their most personal of devices.
Done well, that's pure genius. And worth its weight in gold — as GameStop has found, and as shared in the video above.
See all the Mobile Minutes
In our first TUNE Mobile Minute, we looked at mobile adblocking, which is spiking massively. In our second, we talked about why that doesn't matter as much as you might think. If you can't bear the thought that somehow, perhaps, you might be missing out on precious mobile minutes past or future, you're probably my mom.  
If however, you're finding value in these quick one-minute videos, ensure you never miss another one by taking two (also quick) minutes to do this:
Subscribe to us on

YouTube

Like us (after all, we like you too) on

Facebook

Follow us on

Twitter
Like this article? Sign up for our blog digest emails.
Author
Before acting as a mobile economist for TUNE, John built the VB Insight research team at VentureBeat and managed teams creating software for partners like Intel and Disney. In addition, he led technical teams, built social sites and mobile apps, and consulted on mobile, social, and IoT. In 2014, he was named to Folio's top 100 of the media industry's "most innovative entrepreneurs and market shaker-uppers." John lives in British Columbia, Canada with his family, where he coaches baseball and hockey, though not at the same time.