If you're paying attention, you read last week that Google is making it easier to find apps directly through Google Search. Consumers have been complaining forever that the search function in Google Play wasn't strong enough, and marketers have had a hard time using Google Play as a resource for getting discovered. So it's only natural that Google leverage their largest asset as a new way to find the apps you're looking for, and not just the apps themselves, but also the specific content within those apps.
What you probably didn't know until now is that Google also made insights into the impact of search results completely transparent. Not only is Google Search a new way to get discovered for app marketers, but it is also measurable.
Here's How It Works
Let's use the example of an app that TUNE owns called Hello Chatty. This is an app we use for testing purposes, and believe it or not we've got 435 reviews with an average of three stars! (Hah!)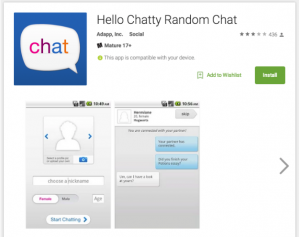 Let's say you were to search for the term "hello chatty" because someone told you about the app and now you decided to search for it. Typing your keyphrase "hello chatty" into Google Search in on your Android phone returns this result.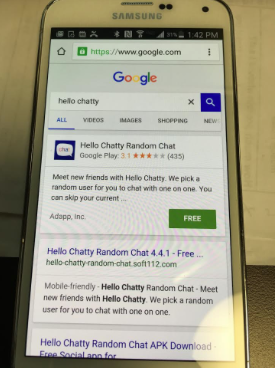 Once you've clicked that ever-enticing "FREE" button, you'll see this screen that lets you pick whether you'd like to open it with the Play Store (because it is an app) or the browser, and you can even select which option you'd like to automatically choose in the future.
Now Comes The Exciting Part
Google is kind enough to automagically (yes that's a word… sort of) set the keyword or phrase that was used in the search as well as the source, which is Google. In slightly more technical terms, Google populates the REferral URL with the parameters for keyword and source. That means, TUNE is able to show the result in our reporting!
In this case, you'll see that once you decide to install the app, the key phrase, "hello chatty," and the source, "Google Organic" show up in your Attribution Analytics account from TUNE.
It looks like this: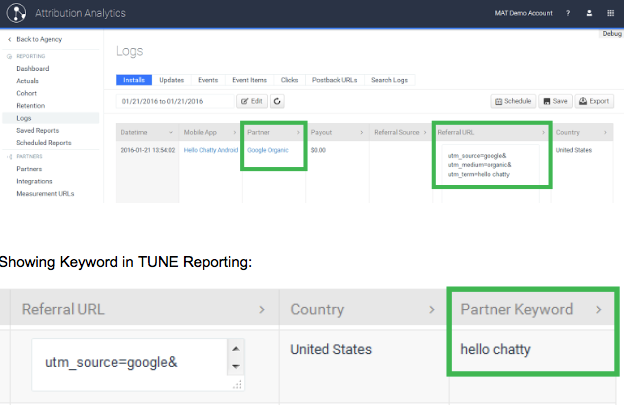 Intent Insights
This is really cool functionality for marketers because you can now measure the number of app installs you are getting from a search engine, which is something you've never had from the iTunes store or Google Play. This can give you all sorts of insights into the intent consumers have when they discover your app, which keywords are really performing for you, or how often consumers search for your head term or brand name (telling you something about brand recognition).
Beyond all this great insight, you can imagine that if Google is providing this functionality, and they are investing in the way that Google Search connects to mobile apps, there is likely an ad product to follow. With the mobile app install market worth $4.6 billion in 2015 and growing by another billion in 2016, this is a critical market for Google to find success in. Regardless, I believe this is a great move for everyone. Google is really contributing to the convergence of web and apps and helping with one of the biggest problems for mobile apps today, discoverability.
The ability to measure discoverability from Search means that marketers will start working hard to take advantage of it, and they can use TUNE to help 🙂

Like this article? Sign up for our blog digest emails. 
Author
A digital marketer by background, Peter is the former CEO of TUNE, the enterprise platform for partner marketing. In 2018, he sold TUNE's mobile measurement product to Branch, unifying measurement and user experience. He led TUNE's efforts to bring better management technology and automation to marketing partnerships, across affiliates, influencers, networks, and business development relationships. Follow @peterhamilton