This is a guest post provided by Jackmedia.com.
---
As a follow up to our previous post, "Performance Marketing Trends in Australia & Zealand" we are excited to release the following results of collected data from our recent network survey.
Interestingly, we found that nearly 40% of our advertisers are located outside of Australia, while only 15% of our publishers are located outside of Australia. This data reveals a significant trend in foreign investment geared towards online growth in the Australian performance space. Foreign investment in the AU online marketplace is indicative of positive industry growth, while it also provides confidence to performance-based marketers who direct strategy towards online channels such as ecommerce and the affiliate industry.
Our survey also revealed that the Australian online publisher space is currently male dominated. Having said that, we are excited to report that increasing numbers of female entrepreneurs are entering the performance marketing space as new opportunities involving innovative monetization strategies of large online followings across numerous verticals are steadily increasing. What's more exciting is that 100% of surveyed advertisers said they intended to increase their marketing spend in the affiliate channel. Thus, if performance marketing is correctly executed, advertisers are becoming well-equipped to create campaigns with long shelf lives to fuel business growth in a positive direction with each performance driven marketing dollar spent. The key is to test and optimize each campaign so that it meets advertiser & publisher metrics. Once the balance is achieved, it's only a matter of increasing marketing spend to drive higher volumes of positive results.
The most alarming statistic showed that 7 out of 10 advertisers feel they need more training in the affiliate and performance space. As an industry on the rise in Australia, it is imperative that we as performance marketers adequately educate advertisers about the performance marketing space, and that we ensure educational needs are met in order to establish positive experiences and successful ROIs. Unfortunately, data showed we have our work cut out for us, particularly in the NZ performance space. Discussions with NZ advertisers indicated a significant need for early stage training to help NZ advertisers to comprehend and successfully utilize performance marketing to their advantage.
Rather than seeing this as a detriment to success in the NZ market, we must recognize this as a ripe opportunity to enhance the NZ performance marketing industry. In response to this need, and to take advantage of the opportunity, we have begun a newsletter which will be delivered by our educational team to better inform the NZ marketplace of the benefits and developments in performance strategies. We are confident that the more education and positive results we can drive to our clients, the stronger the industry will grow as a whole.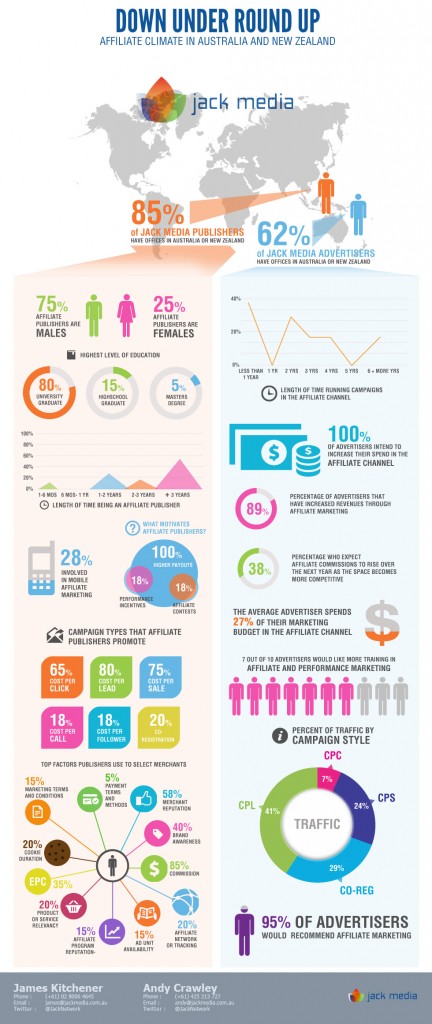 Author
Becky is the Senior Content Marketing Manager at TUNE. Before TUNE, she led a variety of marketing and communications projects at San Francisco startups. Becky received her bachelor's degree in English from Wake Forest University. After living nearly a decade in San Francisco and Seattle, she has returned to her home of Charleston, SC, where you can find her enjoying the sun and salt water with her family.