Wish you could create your own rich media ads, but don't know where to start? In case you missed it, we hosted a webinar yesterday with MobileAds. The presentation, A Seamless Integration for Rich Mobile Media Ad Creation, showed how simple it is to leverage the power of mobile advertising.
It's clear that mobile is the future of advertising as it continues to be one of the main driving forces behind the advertising industry's growth. The truth is, mobile is expected to surpass newspaper, magazine and radio to become the third-largest advertising vehicle by the close of this year—representing 10% of all media ad spending.*
The surge in mobile advertising is primarily attributed to the fact that consumers are increasingly spending more time on their tablets and smartphones. Advertisers are recognizing this reality and see the importance of connecting to audiences where they are most engaged.
And, that's where MobileAds fits into the picture. MobileAds is a self-service solution for creating your own rich media ads for in-app mobile, mobile web and web. The ad creator integrates with your own platform for a seamless white-label experience, while the deep analytics enables you to measure and analyze the performance or your ads. MobileAds gives you the ability to take mobile advertising into your own hands by making it possible to:
Create and optimize your own rich media ads cost effectively in house.
Drive increased engagement and conversions.
Measure and analyze detailed engagement and conversion metrics for every ad.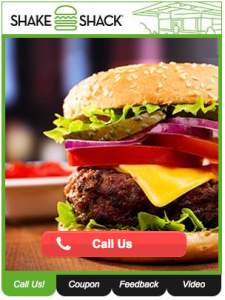 It's reported that rich media mobile ads see around 5% higher engagement rates than desktop. With so much competition for the attention of consumers, advertisers need every advantage they can get. Fortunately, MobileAds gives you the power of rich media mobile ad creation through a quick five-step process:
1. Choose your ad type and format.
2. Select from available ad templates and color themes.
3. Decide which components you want to use in your ad.
4. Upload your creative assets.
5. Save, preview, and collect your finished ad.
We are excited to bring MobileAds to HasOffers clients because we believe the solution is a simple and effective way for agencies, advertisers, publishers and networks to provide compelling mobile creative to their publishing partners.
Author
Becky is the Senior Content Marketing Manager at TUNE. Before TUNE, she led a variety of marketing and communications projects at San Francisco startups. Becky received her bachelor's degree in English from Wake Forest University. After living nearly a decade in San Francisco and Seattle, she has returned to her home of Charleston, SC, where you can find her enjoying the sun and salt water with her family.