In 2013, retailers stopped fighting the showrooming trend and started to embrace it. Here are five ways retailers have flipped showrooming on its head.
Ported Post: This entry was originally published in the Artisan Mobile blog. Artisan was rebranded as In-App Marketing after being acquired by TUNE in July of 2015.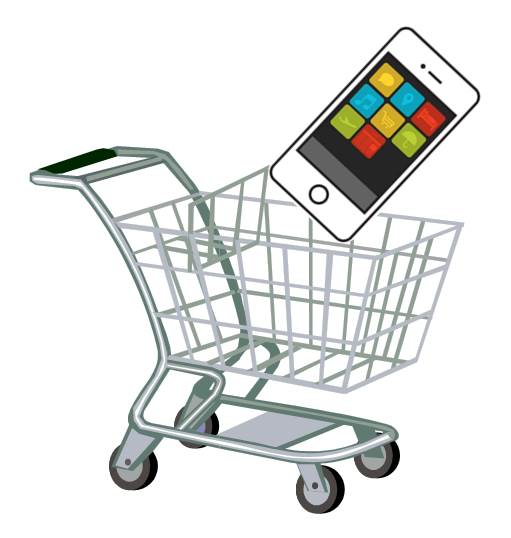 The year 2013 marked a clear inflection point. Instead of fighting the growing "showrooming" trend, retailers began to embrace it.
Showrooming is the behavior by which consumers go to a store (i.e. a showroom) to see a product, but then use their smartphones to compare prices and often buy the item elsewhere online. Retailers were initially concerned by this trend because it threatened in-store sales. However, gradually companies have come around to the notion that smartphones can actually help them create stronger connections with their customers.
Here are five ways retailers have flipped showrooming on its head; turning mobile devices into valuable marketing tools for in-store shopping.
1. Let's Make a Deal
Fewer and fewer people clip paper coupons anymore. As Mark Newberry, owner of Tarrytown Pharmacy put it to Mobile Commerce Daily, "Maybe if you're 70 years old you cut out coupons, but I do everything on my phone and computer, so now to have real-time access to discounts that are in front of me as I'm shopping, its more feasible for the consumer to be able to use those in real-time than have to worry about cutting out coupons and bringing them into the store."
Newberry is one of several retailers who started using in-store beacons in 2013 to enable location-specific coupons available through a smartphone app.
2. Shopping, Gamified
The Century 21 department store company is going a step beyond the direct coupon approach. The retailer has developed a pilot program that will let consumers use their mobile devices to launch an augmented reality experience. After scanning the store's logo, shoppers will see a virtual wheel pop up that delivers an offer. The game-like experience aims to engage customers through their phones, but it also plugs into Century 21's customer relationship management system, helping the company understand how consumers react specifically to different promotions.
3. Power Up
If there's one thing consumers never have enough of, it's power – battery power, to be precise. Urban Outfitters seized on this need last summer when it rolled out charging stations in several stores. Not only did the effort increase foot traffic, but it also encouraged shoppers to connect to the store's Wi-Fi network. Once users connect to that network, Urban Outfitters has an opportunity to see what users search for on their devices, and also to send out targeted communications. The company is now expanding its rollout with Philly start-up ChargeItSpot. ChargeItSpot's charging stations are headed to 20 new Urban Outfitters locations throughout the northeast.
4. Loyalty Test
Best Buy is using a new loyalty program to reward shoppers who take the time to download the company's mobile app. Once the app is in place, users also get benefits from using it to check in at Best Buy locations. Each check-in unlocks reward points, connecting the in-store experience with the virtual world on consumers' mobile devices.
5. The Convenience Feature
Aside from money, the best thing retailers can offer users is convenience. Certain features make mobile apps valuable in stores even when there are no discounts involved. Lowes, for example, includes in-store mapping in its mobile apps. The feature provides an aisle-by-aisle look at what items are in stock and where products are located. The appeal is that it helps shoppers save time by getting to the items they want to buy faster.
Mobile devices do have the potential to distract attention and dollars while shoppers are in stores, but smartphones also provide a valuable channel for consumer engagement. The latter proposition is where retailers have wisely started to focus.
Author
Becky is the Senior Content Marketing Manager at TUNE. Before TUNE, she led a variety of marketing and communications projects at San Francisco startups. Becky received her bachelor's degree in English from Wake Forest University. After living nearly a decade in San Francisco and Seattle, she has returned to her home of Charleston, SC, where you can find her enjoying the sun and salt water with her family.