Crowd-sourced photo app, A View From My Seat increased mobile app usage grow 22 percent by performing A/B tests on the Artisan platform.

Ported Post: This entry was originally published in the Artisan Mobile blog. Artisan was rebranded as In-App Marketing after being acquired by TUNE in July of 2015. 
A View From My Seat uses crowd-sourced photos to show the view from different audience sections at sports and entertainment venues around the world. Consumers capture and upload photos from events, which the company then categorizes and shares across its advertising-supported website and mobile apps. A View From My Seat became a full-time enterprise in late 2011, and today it is enjoying steady growth in customer volume, user engagement, and overall revenue.
Challenge: While A View From My Seat understood consumer behavior on the its website, it had very little insight into consumer use of its mobile apps. The company needed to understand mobile app activity and learn how to optimize the experience to drive consumer app usage.
Solution: A View From My Seat implemented Artisan Optimize in order to access mobile app analytics, conduct an ongoing A/B testing program, and make real-time improvements to its mobile interface. Optimize has successfully opened the door to native app optimization for the company, and as a result, A View From My Seat has boosted app usage rates significantly in a short period of time.
Challenges in Native App Development
Native apps can provide a rich and targeted mobile experience, but for the brands behind them, apps present a number of challenges as well. On the one hand, the functionality and personalization in a native app environment can bring companies closer to their customers. On the other hand, the native app channel has, until recently, lacked the supporting technology to enable companies to keep apps fresh and relevant over time.
At A View From My Seat, mobile apps are a critical part of the business model. Because the company relies on user contributions, it places a high priority on making the uploading and sharing process as easy as possible. For most consumers that means being able to shoot an image from a smartphone and upload it to the web from the same device. While the company's website is a popular place for browsing photos, its mobile apps offer the best channel for sharing images.
A View From My Seat launched its first app on the Android platform. The company decided it had a greater opportunity for growth on Android, and that it had to allocate its resources carefully. However, roughly a year later, the company decided to launch an iOS version of the app as well.
By the time A View From My Seat published its iOS app, it had begun to understand the difference between what it could discover about users on its website versus what it could glean about behavior from its native mobile apps. On the website, the company could tell how many visitors returned on a regular basis, which venues were most popular, what times of year were most active, and much more. Through the mobile apps, the company could only see total number of downloads, and any feedback posted to the app stores.
In addition to strict measurement issues, A View From My Seat also found itself hamstrung by an inability to test and optimize its apps. On the website, the company could make changes based on what resonated with users. Through its apps, however, not only could A View From My Seat not make changes in real time, it couldn't even form a reasonable conclusion about where changes should occur.
"We were not doing A/B tests before Artisan. This is what's unique about this. There are tons of solutions for websites and mobile websites, but for native apps, they don't exist. I know of no other A/B testing solutions that can do this for native apps." -Frank Panko, CEO, A View From My Seat
Deploying Artisan Optimize
Artisan is a Mobile Experience Management (MEM) platform, which significantly accelerates the path to user engagement and creates new opportunities for business growth. Within the MEM platform, the Artisan Optimize product is specifically designed to enable non-technical customers to test and modify the user experience in native mobile apps without writing code or waiting on app store approvals.
A View From My Seat deployed Artisan Optimize in 2012, and has since become passionate about A/B testing as a way to improve the mobile app experience for its users. The company's strategy is to run tests continuously; using the information it gains to determine which features are most valuable, and how to increase app engagement. Often, the company runs several tests concurrently, evaluating text, images, and layout across multiple screens.
Among the tests that A View From My Seat conducts are ones that measure social sharing, search activity, and the effectiveness of different tab labels. The company is also heavily invested in figuring out the best entrance point to the app for new users.
When A View From My Seat runs a test using Artisan Optimize, it has the ability to push different interface options to different segments of the app audience such that they all experience the same app but in different ways. While one group might open the app to see a home screen with the image of a popular venue, another group might find the home screen showing a list of stadiums and arenas with links to different seating sections.
After analyzing the results of a test, A View From My Seat can finalize the layout version with the best results and push it out to all of its users in real time. With Artisan's MEM platform, there is no need to recompile code, or resubmit anything to the app store. Changes are complete in a few clicks, and the results are virtually instantaneous.
"It takes one to two weeks after submitting an update to Apple before an app makes it to the store and becomes available to users. We want to be able to enhance the iOS experience now, and Artisan lets us do that. It was simple to set up, and we started seeing results immediately." -Frank Panko, CEO, A View From My Seat
Achieving Success with Artisan and Native App Optimization
Within two months of deploying Artisan Optimize, A View From My Seat saw mobile app usage grow 22 percent. By optimizing the app experience, the company was able to increase time spent in the app and entice more people to contribute their own photos from sports and entertainment venues. The growth was a direct result of the insights gained through regular testing, and from continuous optimization of the app interface.
Among the lessons learned during A/B testing, A View From My Seat found that:
Starting users on the "share" tab results in more photo uploads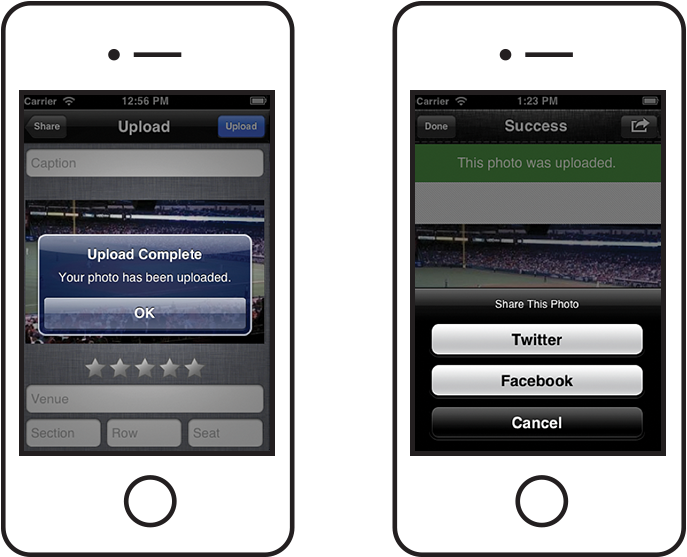 Adding a tip to the search screen causes more users to search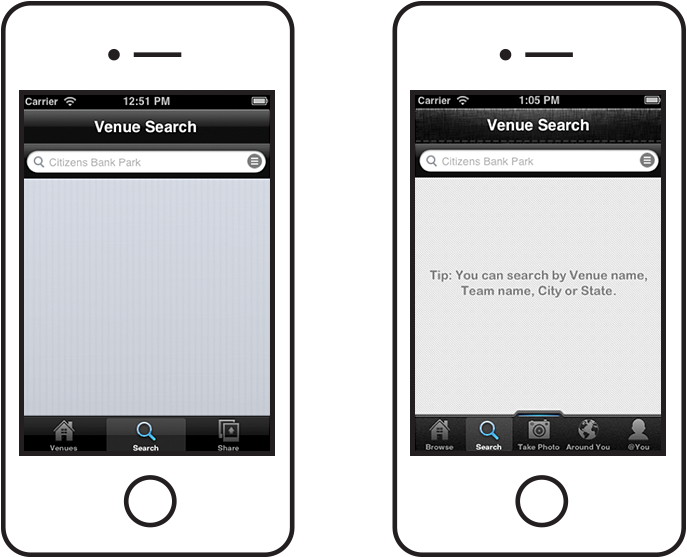 Including images doesn't always lead to better results – sometimes simple text is more effective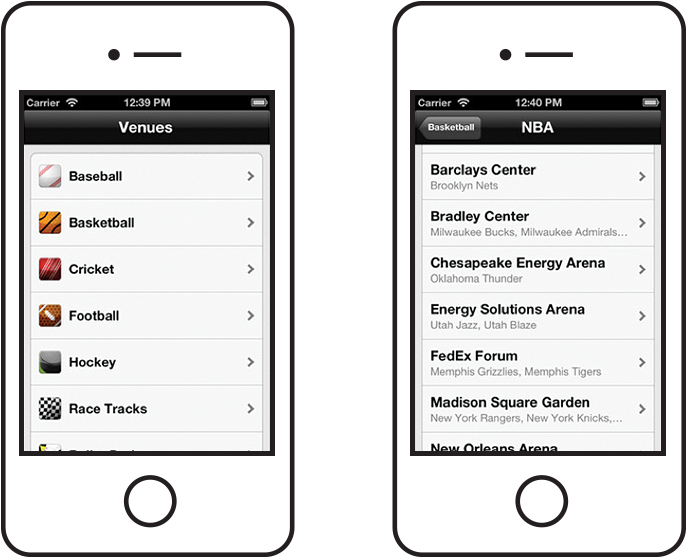 A key benefit for A View From My Seat with Artisan Optimize is the ability to run tests and make changes without relying on developer resources, and without suffering the delays inherent in app store submission cycles.
"If you had to re-submit the app after tests and changes, and you consider development time, this would be really time-consuming. Because we don't have to re-submit, we're running more tests, making more changes. Not having to re-submit is a huge time-saver." -Frank Panko, CEO, A View From My Seat
Today, A View From My Seat is confident in the mobile experience it's delivering thanks to the Artisan MEM platform. Increased user traffic is contributing to the company bottom line, and A View From My Seat will continue to use Artisan Optimize to keep its native apps dynamic and relevant to mobile audiences.
"The design look and feel is better. Tests are telling us what's right and wrong. We can send updates over the air right away; flip the switch, and make it permanent. It's so easy. It's so fast." -Frank Panko, CEO, A View From My Seat
Author
Dan Koch is TUNE's Chief Technology Officer. Previously, he was TUNE's Director of Marketing Automation, and previous to that the Director of Engineering at Artisan. Artisan is the industry's first mobile experience management (MEM) platform, allowing businesses to analyze, manage and enhance their existing mobile applications in real-time without writing code or resubmitting to app stores. Dan is a graduate of both the University of Pennsylvania and of the Villanova University School of Business, and built systems for Best Buy and the United States Air Force in a previous life. It's been a wild ride. Pester him on LinkedIn!