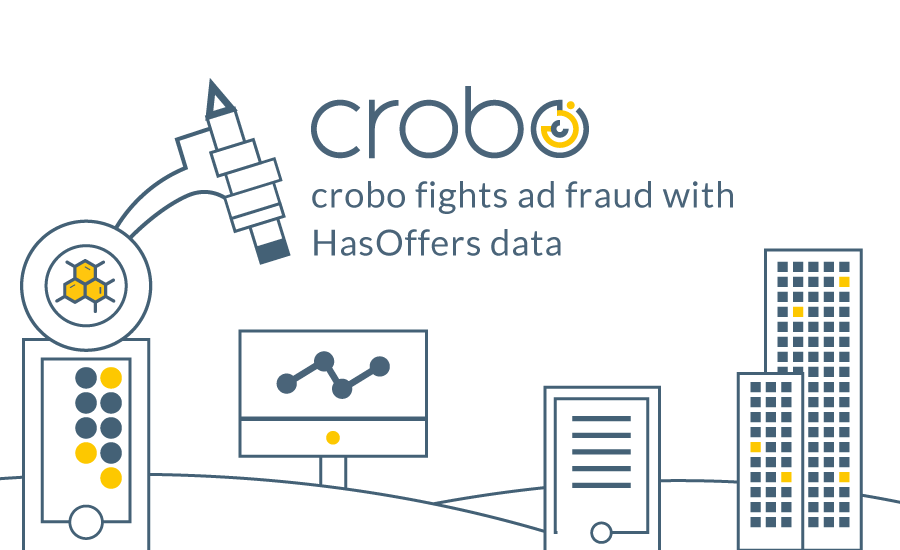 crobo is a mobile marketing company that specializes in user acquisition and provides solutions for apps across different verticals within the digital space. With offices in Berlin and San Francisco and more than 70 employees, crobo is all about combining pioneering startup spirit with industry experience and latest technology to deliver high-quality users.
In order to run user acquisition campaigns, crobo needed a robust tracking system. They sought one that could provide real-time data with a high level of granularity, like device or geo targeting. In order to produce the most targeted campaigns. crobo also wanted to proactively address advertising fraud, an issue they have long recognized as very serious since they became a part of the ad tech industry five years ago. In search for solutions, crobo wanted a partner that would provide them with reliable data, which could be processed through their internal tools, to identify and mitigate advertising fraud and to ensure the quality of their traffic.
Download this case study to find out how, with the help of HasOffers by TUNE, crobo:
Monitors 600,000+ data points for fraud protection on a weekly basis

Manages 1,000+ campaigns simultaneously on a daily basis

Generates installs from 100+ countries

Never miss a thing!
Want the goods delivered straight to your inbox?
Sign up for our blog recap emails to stay in-the-know about digital marketing, analytics, and optimization.
Author
Justin is a product marketer for TUNE. Prior to TUNE, Justin spent most his time keeping the world talking by owning product marketing for different Microsoft and AOL communication platforms (Skype, Outlook, AOL email, Alto, and Kanvas). A semi-true Washingtonian (born and lived in Pasadena for a hot second), he loves escaping the concrete jungle and exploring nature. You can often find him trying to stay warm on a mountain peak or fighting to stay above water on a lake.