Last week Criteo announced a new in-app measurement partner program, and we're honored that TUNE is one of two partners included in the initial program.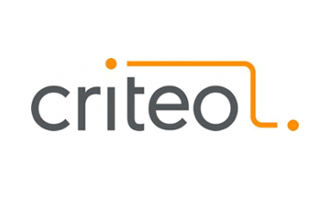 We have huge respect for both the people and technologies at Criteo, and we are eager to help marketers take advantage of the size, scale, and reach of the Criteo platform, combined with the mobile measurement and attribution of TUNE. We kicked off our first integrations with Criteo over nine months ago, and after witnessing the amazing results Criteo is bringing to marketers we couldn't be more excited about our new and deeper collaboration.
As part of this announcement, Criteo also communicated they will be retiring the AD-X Tracking product to support this new in-app measurement partner program. This means current AD-X Tracking customers can transition to TUNE's mobile marketing platform in order to take full advantage of Criteo advertising and retargeting for mobile apps. Changing SDKs and APIs for app marketing can often be painful, but by collaborating with Criteo, TUNE is prepared to help marketers get up and running quickly, with the least amount of friction possible.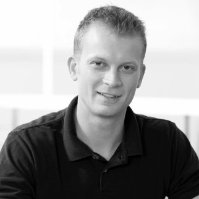 "We are delighted to partner with TUNE as one of our first Criteo In-App Measurement Partners. App developers will now be able to quickly and easily get their in-app marketing campaigns live with Criteo. The Criteo App Measurement Partner Programme will provide our clients with an easy way to collect and utilize the data required to power the Criteo Engine. We believe the growth of ecommerce in mobile applications aligns perfectly with Criteo's mission to generate incremental sales for our clients, and that mobile apps are an important element of their mobile strategies."
            – David Philippson, Managing Director – Mobile Solutions at Criteo
We hold Criteo and the AD-X Tracking team in high regard. Their people are courteous, and their leadership is strong. We directly credit the AD-X team for playing a critical part in developing this mobile marketing ecosystem, and it is an exciting opportunity to be a partner to the larger Criteo ecosystem moving forward.
Our mission at TUNE is to help marketers acquire and engage customers on mobile. We expect this partnership with Criteo to provide unique and powerful benefits that support that mission. From all of us at TUNE we want to say a big thank you to Criteo for trusting our team and our platform, and we look forward to doing everything we can to make the best experience possible for marketers.
Author
A performance marketer by background, Peter is the CEO of TUNE, the world's leading mobile marketing platform. Peter has lead the company to 9 offices around the world and nearly 300 employees, now trusted by companies like Expedia, Starbucks, Supercell, and Uber. Follow @peterhamilton