In 2006, Time Magazine named "you" as its Person of the Year, in recognition of the shift from institutions to individuals — constituents of the new digital democracy, as the magazine put it.  Fast forward a decade and personalization — a.k.a. people-centric marketing — is now at the heart of everything marketers eat, sleep, see, and breathe.
A personalized experience is going to be more enriching or satisfying for the user.
Click To Tweet
The shift to 1:1 marketing is why TUNE is pleased to introduce personalized push notifications: the ability to inject user context (ex. age, gender, last product viewed, most recent level completed) into push notifications, similar to email marketing, to provide the most contextually relevant and engaging message to your users.
With Personalized Push Notifications, marketers can now:
Send messages in an individual's preferred language.

Insert a user name or a link to a recent product that person was interested in.

Personalize both the push message and the push payload/actions.

Include customer details such as name within the body of a message.

Execute deep linking to a personalized location in the app.

Select the type of message you would like to send.

Create rich text messages with media such as images, gifs and video.

And more!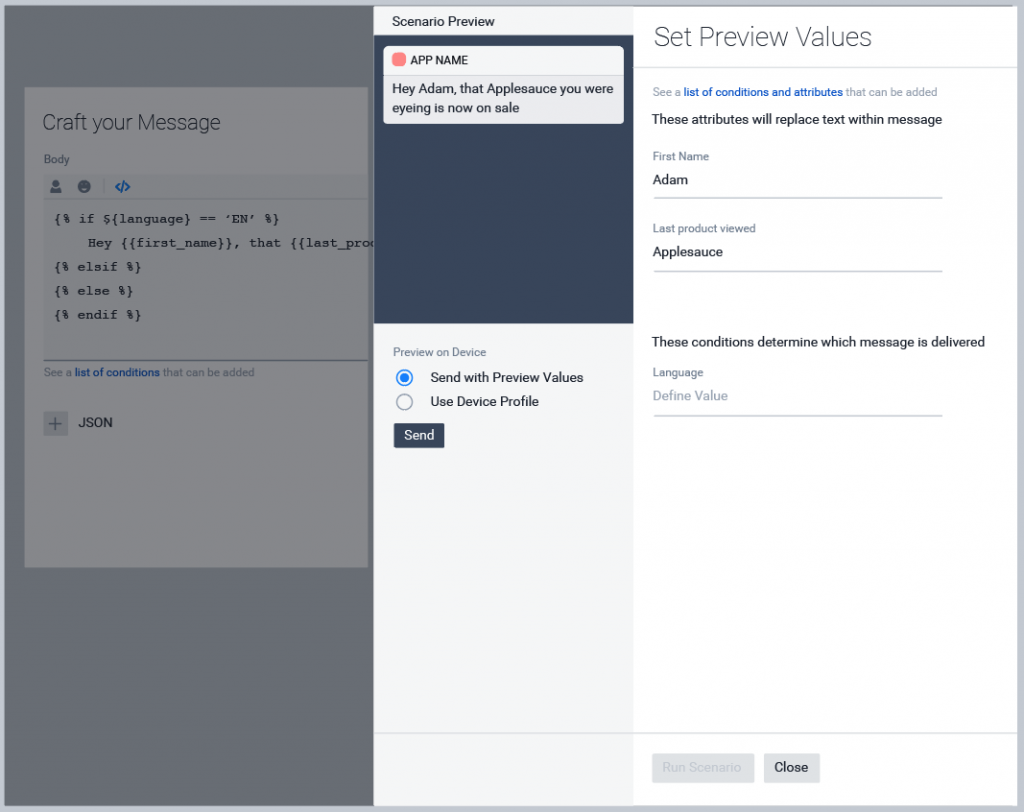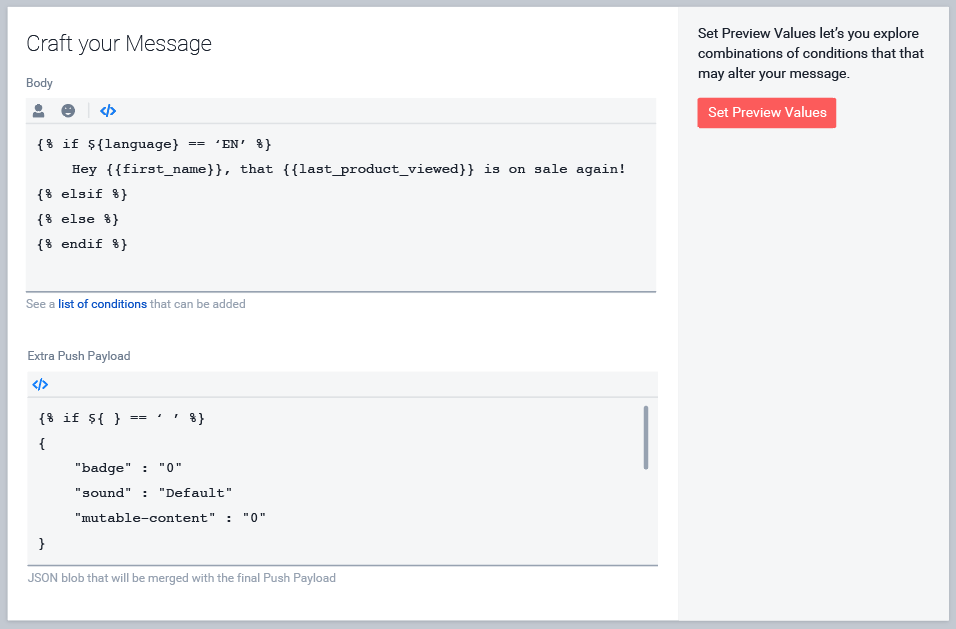 Rich media support for iOS
At the same time, we're also announcing another major enhancement to our push notification capabilities: rich media support for iOS. As part of this update marketers can now include emojis, images, animated GIFs, and audio and video files within push notifications!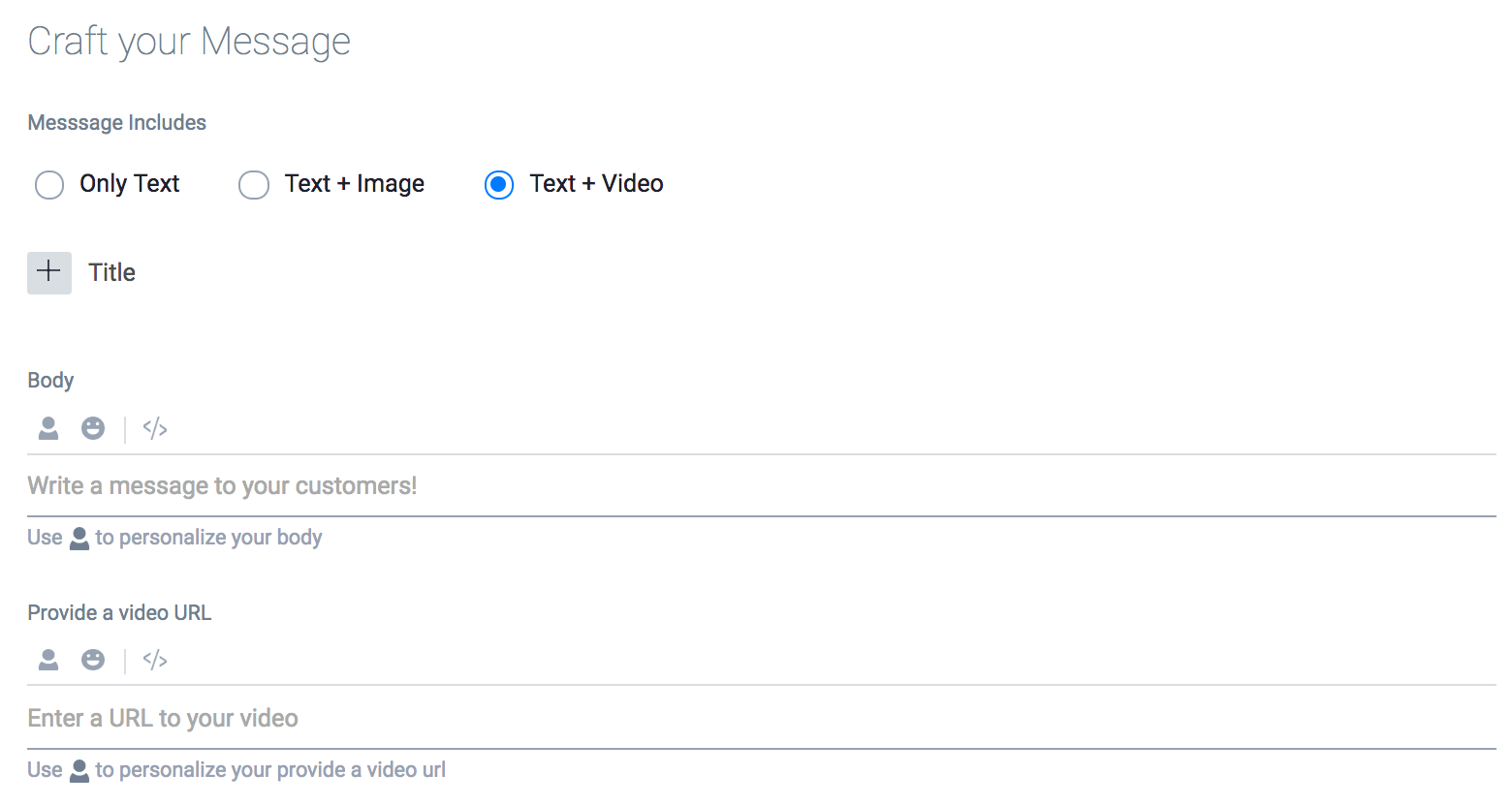 With these changes, it is significantly more likely that push notifications will be viewed and provide additional mechanisms for standing out from the crowd. With the additional screen real estate marketers are encouraged to engage customers using a combination of media and personalization to deliver the "right message at the right time."
Apple also now permits apps to design custom interfaces, or widgets, with app-specific content within notifications, through a content extensions framework. The benefit to brands and marketers alike is a very high level of customization and flexibility for what can be displayed in the notification view, although additional development effort is required.
In the following weeks we'll be sharing additional tips, tricks, and suggestions for doubling your conversion rates this year. In the interim, we encourage you to read our documentation or get started with a free trial of the TUNE Marketing Console.
Stay TUNE'd for our next major update!
Like product updates like this? Sign up for our daily blog digest emails to get them straight in your inbox.
Author
As TUNE's In-App Marketing's product manager, Alec Baker is responsible for managing technology integrations into existing Fortune 500 companies and fast-moving mobile startups. His focus is on helping marketers implement the tools and strategies they need to retain the mobile users that they've worked hard to acquire. Previously, he was the Lead Sales Engineer at Artisan, a mobile experience management platform acquired by TUNE (now known as In-App Marketing in the TUNE Marketing Console). Prior to diving into mobile, Alec had spent the previous several as the Director of Operations at Clook Internet, a UK-based managed web hosting provider, where he played a crucial role in scaling the company to thousands of customers and six-figure revenues. Alec is a graduate of Millersville University.