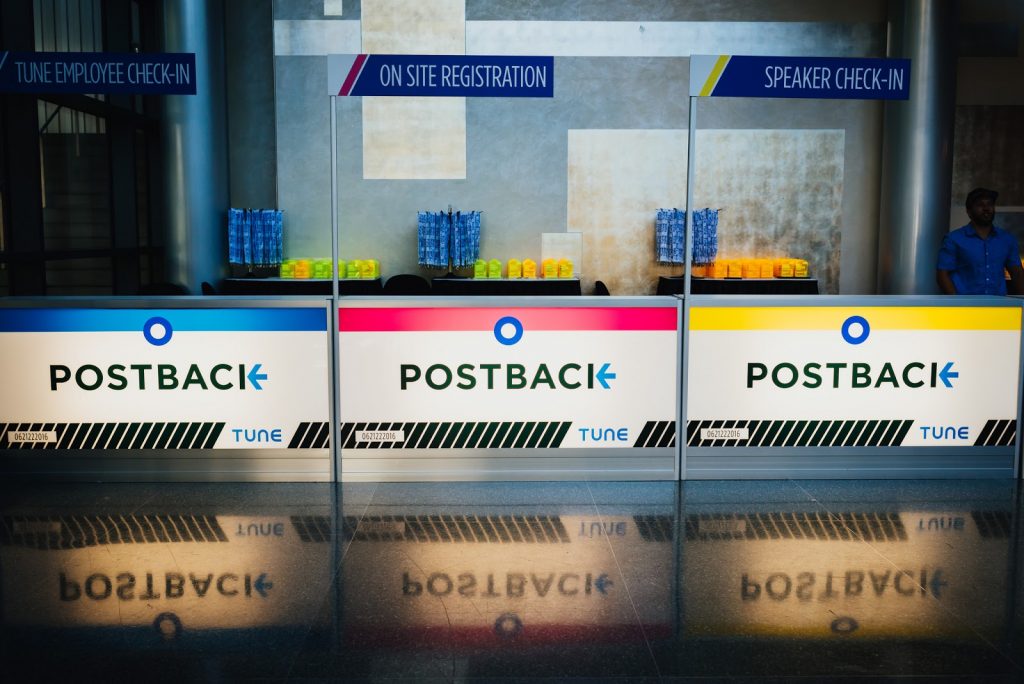 Today, we're excited to unveil — drumroll please — the legendary Postback agenda.

Postback is the mobile event of the summer, where 1,000 of the world's top marketers, CMOs, agency executives and partners fly into Seattle for two jam-packed days of networking, partying, learning, connecting, and having an all-around awesome time. In case you've never been, here's a few fun posts to get you up to speed:
We cap ticket sales at 1,000 to ensure you get face time with the best of the best. Reserve your spot today, then start blocking off your calendar for a weekend of sunshine, special guests, and an agenda unlike any other conference.
Never miss a thing!
Want the goods delivered straight to your inbox?
Sign up for our blog recap emails to stay in-the-know about digital marketing, analytics, and optimization.
Author
Ciara is the Director of Global Events at TUNE. Creative, curious and enthusiastic, her passion for creating memorable experiences helped drive the MobileAppTracking product to market in the early days. Today, she's moved into more of a strategic role, focused on positioning TUNE as the global leader in marketing measurement. Away from her laptop, you can find her pursuing hobbies such as photography, skiing, and listening to embarrassing rap music at home. LinkedIn | Instagram