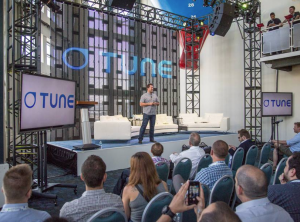 Though Postback '15 is only a month away, it's not too late to get your tickets! Postback is the perfect opportunity for networking, learning the latest industry trends and receiving hands-on training. This year, we have designed a track specially for HasOffers clients featuring in-depth training, as well as informational panel discussions. Here are the sessions that we are offering:
HasOffers API Training
Learn the overall structure of the HasOffers application and how the API comes into play. After the course, you'll be able to:
-Make an API call on your own that replicates something the application does.
-Have the knowledge to equip a developer with the information they need to develop with the HasOffers API to benefit your business.
-Learn how to avoid the common pitfalls with the API and how to get the help you need.
Lead Generation Tactics for Performance Marketers
For performance marketers, lead generation can be a bit of a mystery. During this panel, we will discuss optimization tactics in lead generation. This includes how data sharing on marketing efforts, compliancy, verification, quality, and the actual performance of a lead can positively impact the results of lead campaigns. We will focus on the key topics of sharing information around the generation, scoring, and the actual performance of the lead for the end buyer and how all this information can be used for continuous optimizations.
HasOffers New and Advanced Feature Training
This session will focus on a few new features and also dive into more advanced capabilities to assist you with managing publishers and their traffic. We will run through real-world examples of advanced targeting rules and CPI offer setups with HasOffers. We will also walk through some new reporting and notification features.
Preventing Affiliate Fraud (panel)
We all know affiliate fraud is a serious problem. As fraudsters get better at what they do, it's crucial to be aware of the most popular techniques used and how to detect this behavior. Hear from our panel and discover the latest actions you can take to become less vulnerable and help eliminate fraud.
Offer Targeting 101
During this training session, we will review some advanced features on HasOffers that allow you to fully utilize and optimize your traffic. We will go over the offer targeting capabilities and best practices when using the geo-targeting and advanced targeting functions. Additionally, we will take a look at the payout & revenue groups feature and how it can be used to leverage your business.
Mobile Performance Secrets Revealed (panel)
With mobile now being the primary device for consumers, performance marketers must have strong mobile strategies intact. Our panel of mobile performance experts will talk about several topics including the difference between "performance" and "brand" campaigns, the role of rich media in mobile performance campaigns, and the shift of performance metrics. Panelists will also share some of the latest tips and tricks on how they have been successful in this space and provide insight into the mistakes they've made along the way.
Best Practices for Advertising Partners
With a mission to make mobile marketing better for everyone, TUNE is encouraging advertising partners to support mobile marketing best practices for the benefit of marketers. During this training session, we'll discuss industry-accepted standards and the benefits of being a TUNE integrated partner.
And even more at #Postback15
Our team has been working hard to make sure you get the most value out of attending Postback. Aside from the HasOffers dedicated sessions, there are several other reasons why you don't want to miss out on #Postback15. This year's event will feature best-selling author Malcolm Gladwell and Google's Jonathan Alferness as keynote speakers, 10 discussion panels featuring industry experts, training sessions, lots of time for networking, and of course premium entertainment. In fact, this is shaping up to the best Postback yet.
Make sure to get your tickets today!
Like this article? Sign up for our blog digest emails. 
Author
Becky is the Senior Content Marketing Manager at TUNE. Before TUNE, she led a variety of marketing and communications projects at San Francisco startups. Becky received her bachelor's degree in English from Wake Forest University. After living nearly a decade in San Francisco and Seattle, she has returned to her home of Charleston, SC, where you can find her enjoying the sun and salt water with her family.