Demystifying Cross-Device Attribution
As mobile and the use of multiple devices becomes more common, the ability to measure user behavior across devices has emerged as an essential requirement for marketers. TUNE's cross-device attribution capabilities enable you to understand the user's journey across multiple devices — from the first ad exposure to the app install — all while respecting user privacy.
To learn more, read our recent blog post: Demystifying Cross-Device Attribution.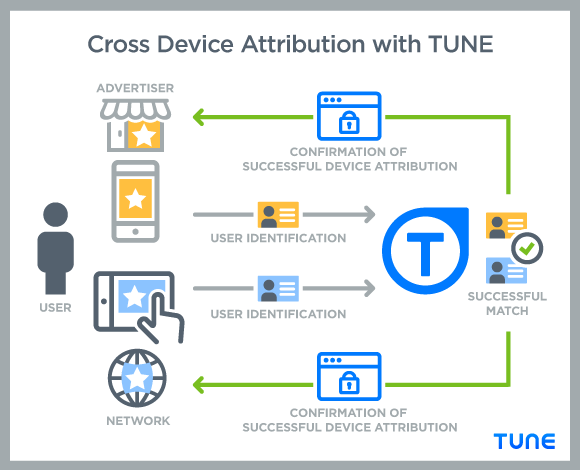 Deferred Deep Linking with iOS
A standard deep link discerns between different users, directing new users to the appropriate app store and existing users to the specified screen deep within an app. But with deferred deep linking you can now direct users to a specific screen in your app even if they don't already have the app installed, enabling you to streamline the user experience during user acquisition campaigns. Previously available only on Android, deferred deep linking is now available on iOS!
Visit our support documentation to learn more about deferred deep linking with iOS.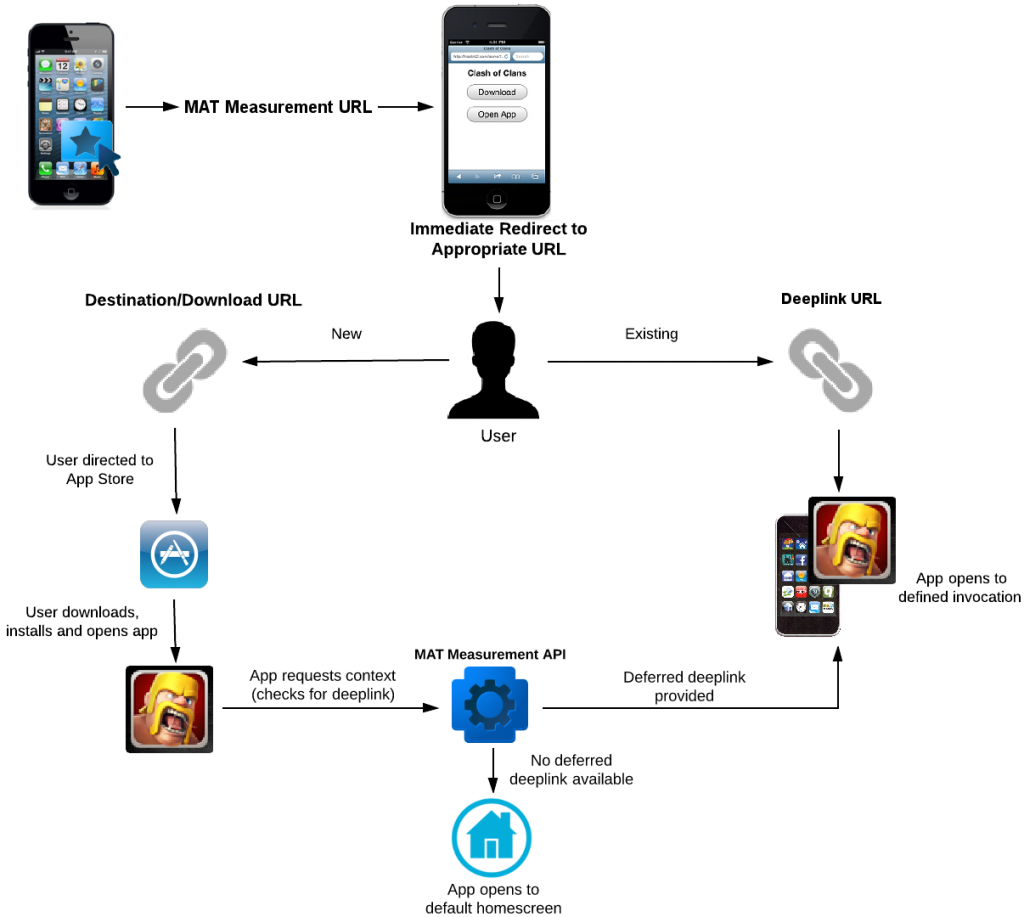 Multi-Lingual Support Documentation
We now provide support documentation for our MobileAppTracking product in Russian, Simplified Chinese and Korean. While we don't currently provide every single article in our knowledge base in these three languages, we have chosen to translate those articles that are absolutely integral to getting your MAT account up and running as quickly as possible.
You can now find developer documentation, MAT How-To's, and Mobile App Attribution & Analytics Theory translated articles in Russian, Simplified Chinese and Korean.
In Case You Missed It…
Author
Becky is the Senior Content Marketing Manager at TUNE. Before TUNE, she led a variety of marketing and communications projects at San Francisco startups. Becky received her bachelor's degree in English from Wake Forest University. After living nearly a decade in San Francisco and Seattle, she has returned to her home of Charleston, SC, where you can find her enjoying the sun and salt water with her family.