One of the most important parts of any attribution system is your ability to let partners know how your campaigns are performing. This reconciles your numbers, improves communication for launching and tuning campaigns, and makes troubleshooting so much better. We call the server-to-server communication that takes place between TUNE and your advertising partners a "postback." Postbacks are such important connections that we've even taken this word as the name of our conference every summer.
As you may already know, communication between two technology systems can get complicated really quickly. Not every system operates the same. At TUNE, we've always worked hard to make this a transparent and controlled process. But we've heard that we need to make it WAY SIMPLER!
So that's what we did.
Making the Postback Simple
Here's what the new interface looks like! Remind you of anything?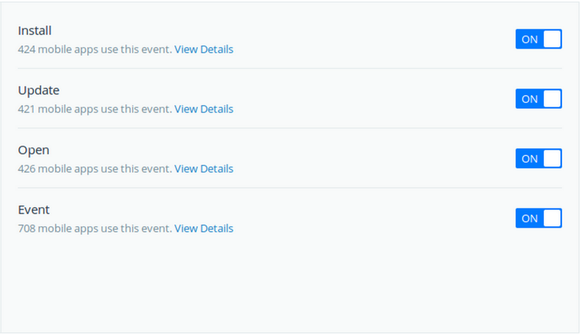 We really wanted to make postbacks as simple as flipping the switches on your notifications in iOS. Getting started with a new partner? Want to send them installs and purchases? Click, click, and done.
You keep the same control and transparency, but you don't need to work through template URLs and advanced features if you don't want to … but if you need to dig in, you still can.
When an integrated partner supports postback templates, the simplified postback URL workflow is available for you to use. Simply navigate to the partner's page (for example, Integrations > AdColony), click Postbacks and toggle the On/Off switch for the events you want your partner to be notified about.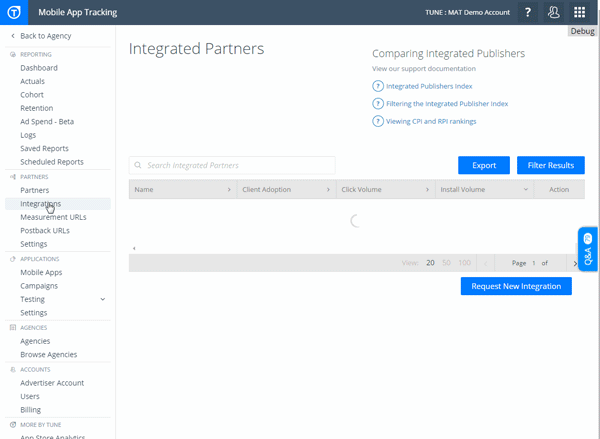 One Last Thing  …
Besides making postback tracking setup essentially a no-brainer, this new simplified flow has another great advantage. Your partner can update their postback template without ever having to bother you. As any updates they make to their templates is immediate, notifications of your apps' conversions remains constant … and you don't even have to lift a finger!
We reached out to one of our integrated ad partners to get their thoughts on simplified postbacks, and here's what they had to say:
"Simplified postbacks have made it very easy for our advertisers to set up postbacks in TUNE. All of our postbacks are pre-templated, and while other partners require an advertiser to enter several parameter values, TUNE makes it as easy as selecting the platform, app, and event from a dropdown list. The postbacks are already populated with all information that AdColony is capable of ingesting for both install and post-install events. These simplified templates eliminate the need for passing complicated technical verbiage back and forth, streamlining the campaign setup process and helping us operate more efficiently."

– Barbie Koelker  |  AdColony, Marketing Manager, Gaming & Performance Advertising
If your chosen partner does not support postback templates, you'll still be able to set up postbacks for them as you've always done on a per app and event basis.
To learn more about how to set up postbacks, please refer to Implementing Server Postback Tracking, which includes steps on setting up postbacks for both integrated and non-integrated partners alike. As always, feel free to contact us at [email protected] if you have any questions.
Author
A digital marketer by background, Peter is the former CEO of TUNE, the enterprise platform for partner marketing. In 2018, he sold TUNE's mobile measurement product to Branch, unifying measurement and user experience. He led TUNE's efforts to bring better management technology and automation to marketing partnerships, across affiliates, influencers, networks, and business development relationships. Follow @peterhamilton